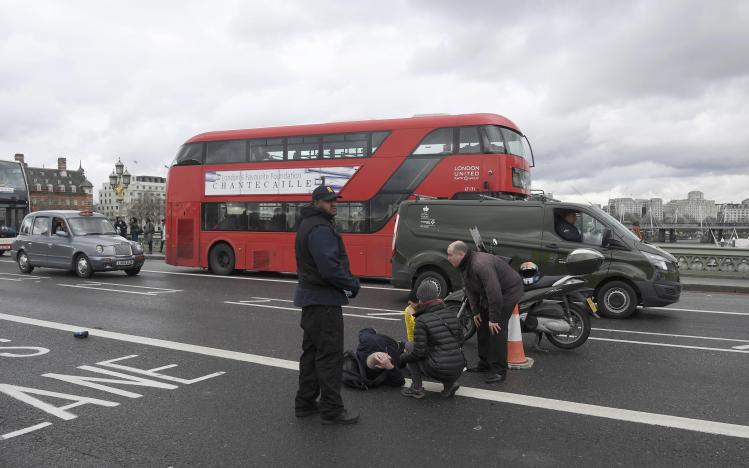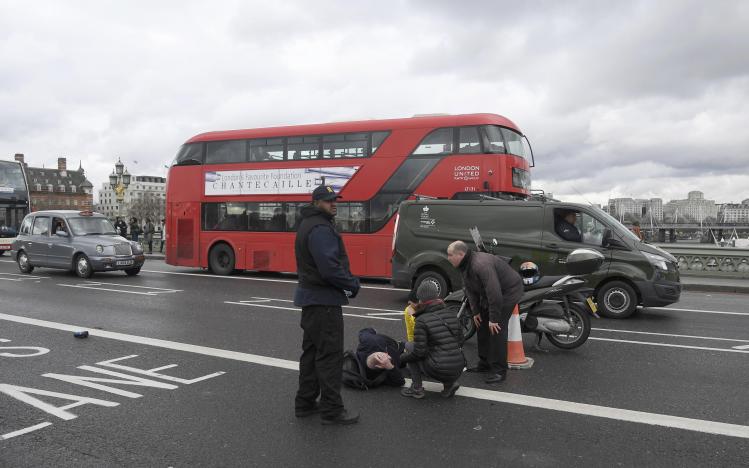 Four people have been killed, including an armed police officer, and many injured in a 'terror attack' in Central London.
Two other victims died when a car plowed into the pedestrians on Westminster Bridge, near the House of Commons. At least 20 others were injured by the car including three police officers and three French school children. The attacker hasn't yet been identified.
The assailant, who stabbed and killed an armed police officer, was gunned down by police outside Westminster, leading to the suspension of the Parliament's session. The police said that this incident will be treated as a terrorist attack until they know otherwise.
British Prime Minister Theresa May, who was in the Parliament at the time of the shooting, is "OK". May was rushed into a car outside the Parliament minutes after the attack. She chaired a meeting with the government's emergency cobra committee following the attacks.
"We will all move forward together, never giving in to terror and never allowing the voices of hate and evil to drive us apart," said the British Prime Minister following the attack.
Following the shooting outside the Parliament, the Staff and MPs were locked in the building for about four hours until the police allowed them out.
Governments across the world, including the Egyptian government, have strongly condemned the attack.
---
Subscribe to our newsletter
---