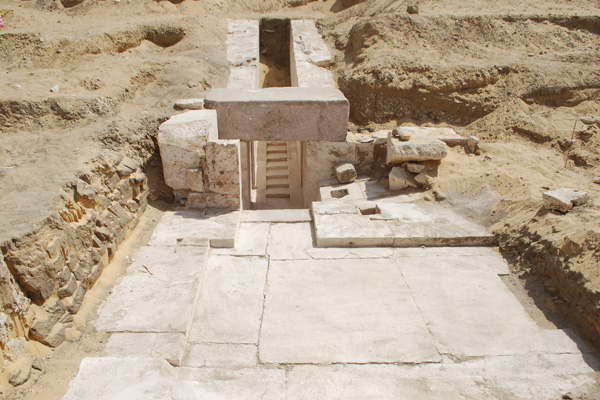 Egyptian Ministry of Antiquities has announced on Monday that it discovered the remains of a pyramid that dates back to the 13th dynasty.
The discovery was in an area south to King Senefru's Bent pyramid in the Dahshur Necropolis in Giza Governorate.
Head of the Administrative Centre for Antiquities Alaa Al-Shahat announced the discovery that was made by the mission working in the area, stressing that the remains are in a good condition and the excavation will continue to reveal more.
Excavation is still in its early stages and the size of the pyramid has not yet been established.
This discovery is included in a long list of recent discoveries in Giza, Luxor, and Aswan.
Director General of the Dahshur Necropolis Adel Okasha said that the unearthed part is a part of an inner structure of the pyramid. This structure is a corridor that leads to the inside of the pyramid.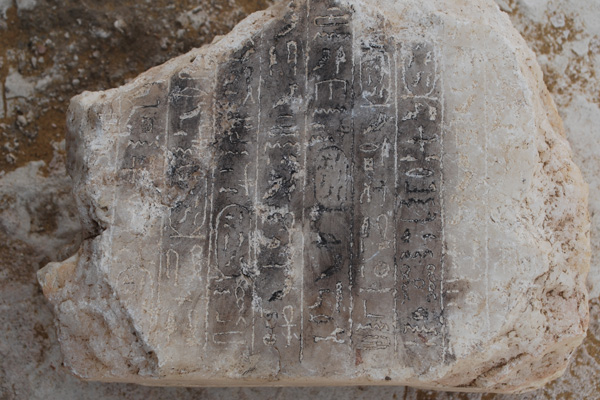 Okasha further added that the mission found an alabaster block in the corridor that has hieroglyphic lines on it that are still being studied.
The 13th dynasty, to which the pyramid dates, was when the occupation of the Hyksos started in Egypt.
---
Subscribe to our newsletter
---