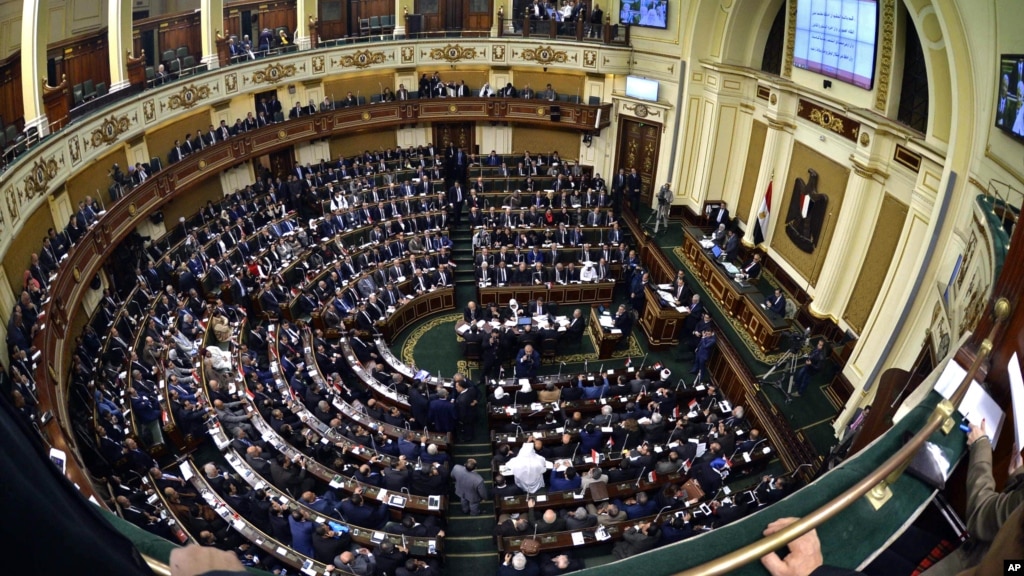 Egyptian parliament has approved the three-month state of emergency in a session held on Tuesday and voted for a bill suggesting arrests or detentions with no charges, during state of emergency. 
Committee of Legislative Affairs, headed by Bahaa Eddin Abu Shoqa, has approved a bill submitted by MP Tharwat Bakhit of Law No. 162 of 1958 Emergency Law.
The amendment contains two provisions when detentions can occur without warrants.
The first provision says that security forces may arrest 'suspects' and is required to notify the public prosecutor. The detainee can be held for seven days without being required to appear before the prosecution or a judge, in which case collection of evidence will be ongoing.
The second provision suggests that the public prosecutor may seek an order from the state security emergency court to detain anyone who poses a threat to public security. They may be detained for one month, which is subject to renewal.
Parliament Speaker Ali Abdel Aal supported the state of emergency. He said that people should be aware that these measures target terrorists and criminals only as they come in the light of  "reinforcing the country's security and stability"
Egypt's President Abdel Fattah Al-Sisi has declared a state of emergency following two church bombings that hit St George Church in Tanta and St Mark's Cathedral in Alexandria, killing 46 and injuring more than 100 celebrating Palm Sunday.
---
Subscribe to our newsletter
---