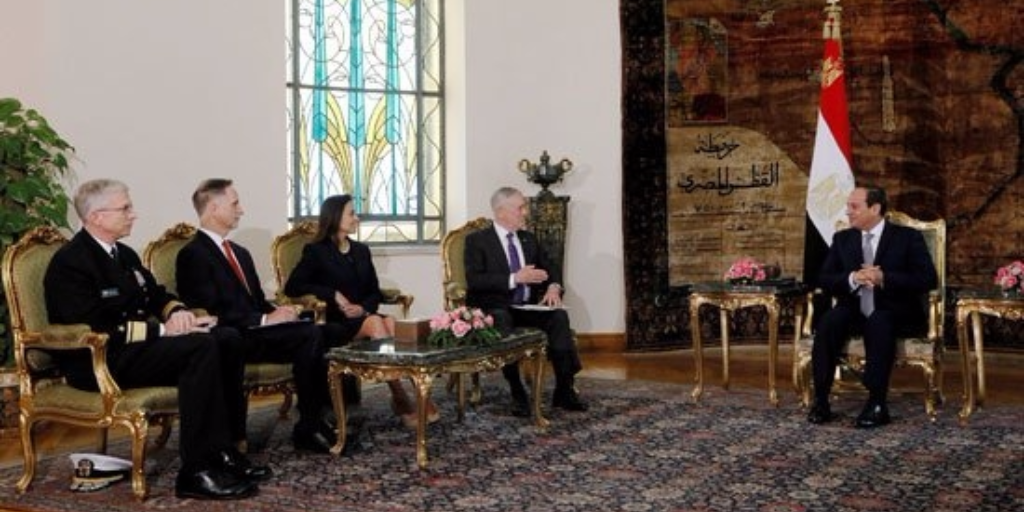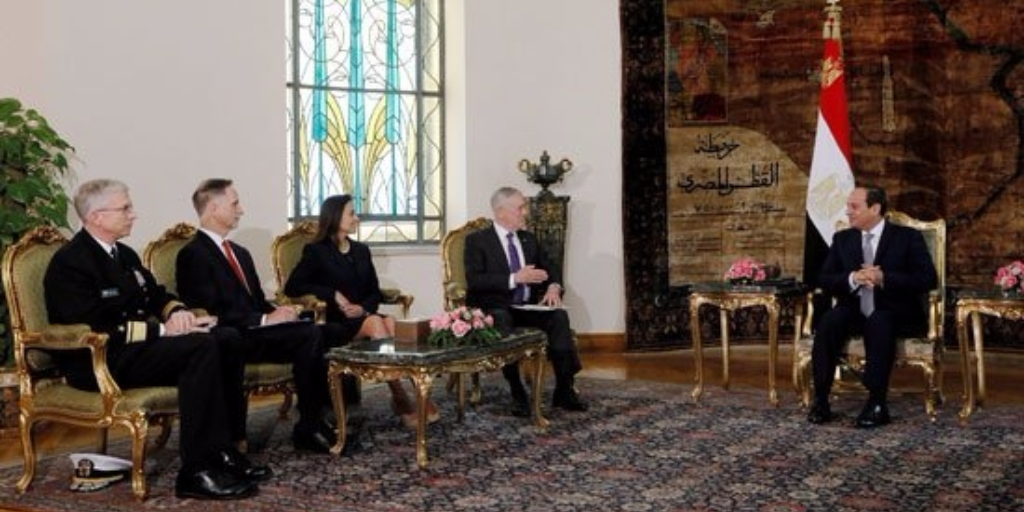 Egypt's President Abdel Fattah Al-Sisi has met on Thursday with the United States (U.S.) Defense Secretary James Mattis in Cairo to discuss military cooperation between the two countries.
Mattis' one-day visit to Egypt comes as a part of his tour in the region that will include Saudi Arabia, Israel, Qatar, and Djibouti.
In a presidential statement, official spokesperson Alaa Youssef said that Al-Sisi stressed during the meeting on the strength of bilateral relations between the two countries, adding that he is keen on enhancing ties under the new administration of U.S. president Donald Trump.
The meeting was attended by Egypt's defense minister Sedky Sobhy, U.S. ambassador to Egypt Stephen Beecroft and U.S. deputy national security advisor for strategy Dina Powell.
Mattis asserted during the meeting the U.S. keenness to enhance its cooperation with Egypt, particularly during this stage as the Middle East region is facing several challenges. He further hailed the role f Egypt in combatting terrorism and settling conflicts.
Al-Sisi called on the importance of directing tough messages to countries that support terrorist groups financially, according to the German news agency.
The Egyptian president met with Trump earlier this month in Washington, in the first visit of an Egyptian state head to the U.S. since 2009.
---
Subscribe to our newsletter
---