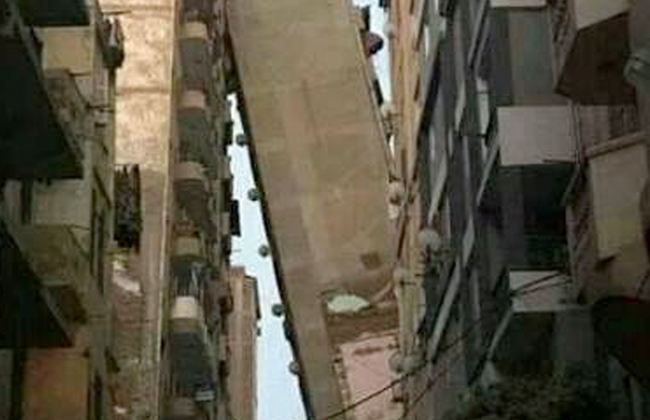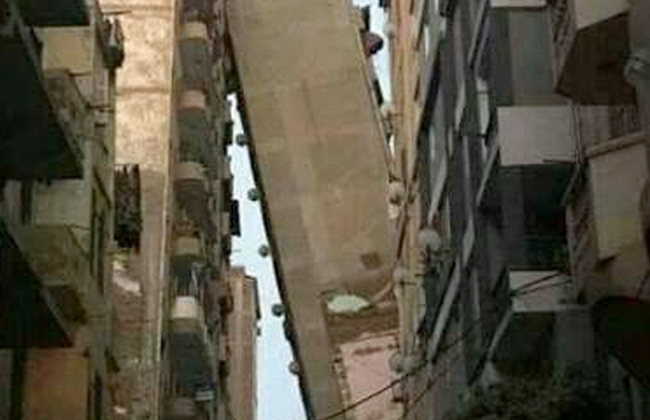 A 14-floor building in Alexandria's neighborhood of AlAzareeta was evacuated along with all the nearby buildings, after it had heavily leaned towards another building on Thursday's dawn
The governor of Alexandria Mohamed Soltan has announced that a national committee has been formed in order to discuss all possible solutions to safely remove the building with minimum damage. The district's officials responsible for the building's condition was referred to prosecution.
Head of the district Ali Morsi said that the building should have been removed in 2004 after a removal permit was issued. However, the governorate didn't proceed with the removal decision after the residents had severely objected.
He further added that the removal of a 3-floor building next to the leaning building led to the collapse of the basis, according to Al-Arabiya.
Soltan said in press statements that the best way to remove the building is to manually remove the upper floors to make sure that other buildings in the neighborhood won't be subject to any dangers, also to alleviate the damages that will be caused.
Soltan added that the surrounding area was blocked and Al-Raml tramway was suspended in order not to cause any disturbance that may let the building collapse. Also, all the services including gas, electricity, and water have been suspended from the area.
The Arab Contractors company has already started its work and provided several gigantic bulldozers, workers have managed to reach the top of the building to manually remove it.
Soltan asserted that the evacuated families are being provided with housing units.
No casualties have been caused by the evacuation.
---
Subscribe to our newsletter
---