Across time and spaces, women have been vital integrals in the making of art. Their significance has echoed through a fusion of art, historical heritage, cultures and, above all, their presence in our day-to-day lives.
While poetry is a romantic descriptive tradition used to describe one's relationship with an object or a person, Artist Karim Abd ElMalak excels in bridging poetry with art through the illustration of women's inner feelings.
He takes a poetic approach in his paintings to illustrate women's pursuit of freedom.
Abd ElMalak launched Horra or free art exhibition, in Safar Khan art gallery; it is a tribute to the women of Egypt, in particular, and by extension the world.
Dramatic, immersive and emotional distinguish Abd ElMalak's artistic style. Abdel ElMalak's collection is a critique of the treatment of women in the 'Eastern society'. His collection is a symbolic allegory explaining the nature of women's lives in the society.
"It is a token of his compassionate and sincere gratitude as to their cherishing love and protection, and the somber forewarning that we must put an end to this cultural and societal war against the woman, who are undoubtedly as he states, the key to life, in our societies," described by Safar Khan Art Gallery in a press release.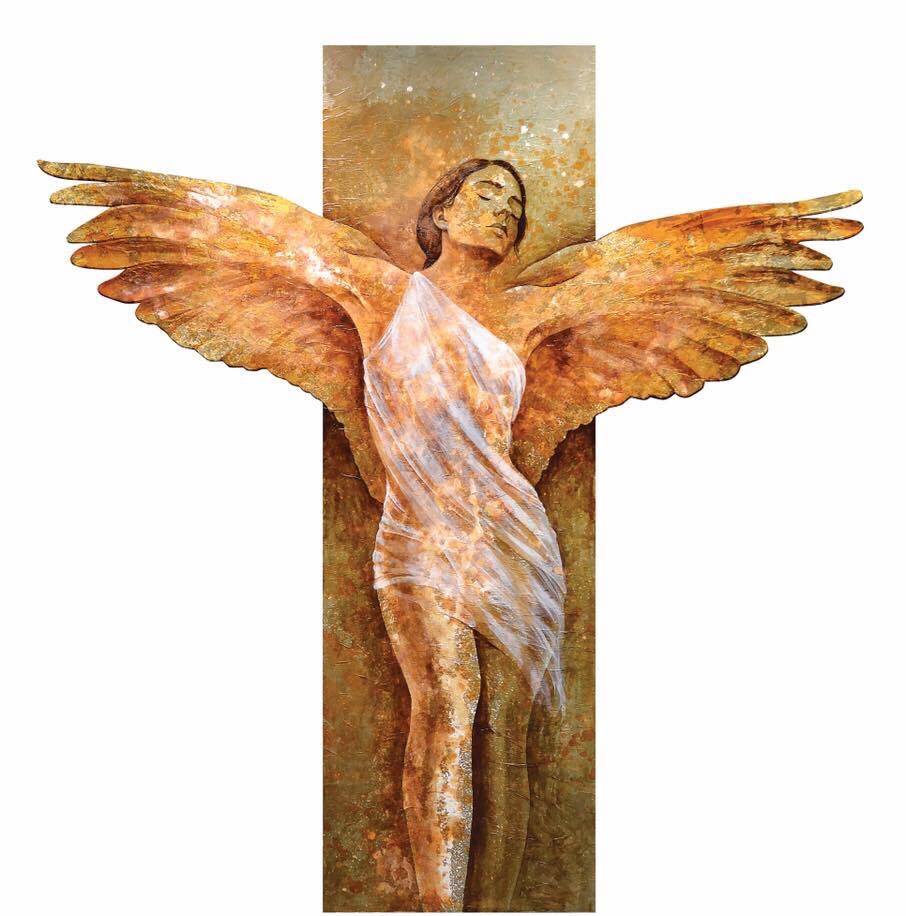 A fusion of women's soul, femininity, culture and heritage collides in the canvasses of Abd ElMalak creating vibrant paintings that tell stories of women who aspire to be free souls.
Abdel ElMalak told Egyptian Streets he wants to feature the inner feelings of women in the modern day society who face constant social struggles. "I want to present the struggle between women's current life and the one she aspires to live," said Abdel ElMalak.
Striking gold shines out of the paintings mixed with prominent earthy colours give an essence of femininity. "I chose earthy colours because they represent my personality. Also, women are home; they represent mother Earth which is the origin of life," said Abd ElMalak.
In this exhibition, Abd ElMalak chose to combine two themes: women and birds, in representation of women's yearning for freedom. "I chose to draw wings on the heads of women to represent their entitlement to freedom of thought," says Abd ElMalak.
Last year, Abd ElMalak launched an art exhibition titled Rouh or soul where he focused on the relation between women and historical buildings representing authenticity. "Marginalization was the core relation combining these two themes. Women are marginalized in our society same as heritage is neglected; that is why I combined women and the city in my canvasses."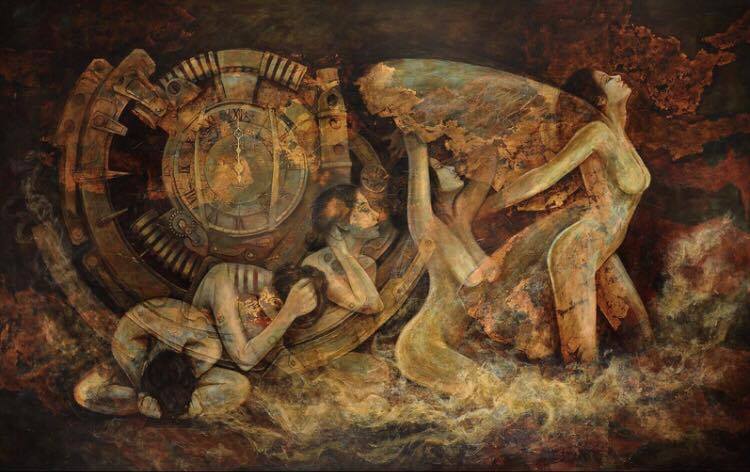 "I draw spirits. Even if I draw a whole figure, it would be transparent. This comes from my conviction that we are nothing but spiritual creatures," adds Abd ElMalak.
Abd ElMalak contributed in CARAVAN festival in the years 2013, 2014 and 2015. The CARAVAN exhibition is a non-profit organization for peacebuilding through the arts between the creeds and cultures of the East and the West. He has celebrated his work in many international art hubs in Paris, London and Washington.
---
Subscribe to our newsletter
---