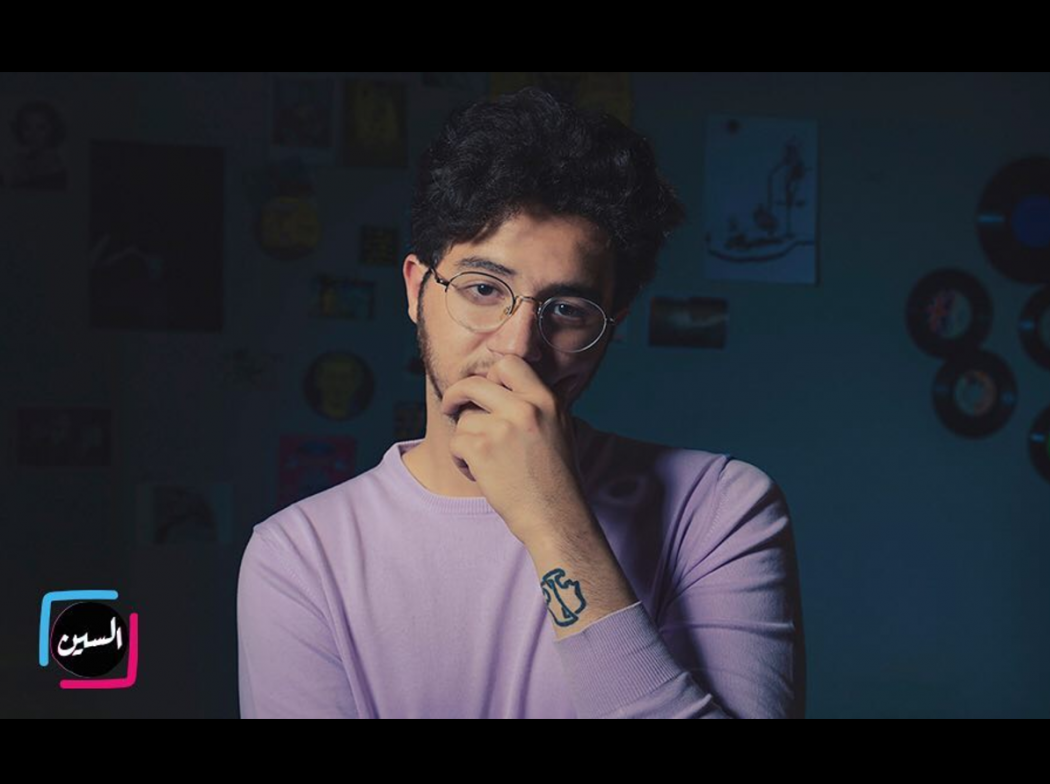 By Hayat Aljowaily, originally published on Le Zadig
Cairo has always been an epicenter of arts and culture in the Middle East, with Egyptian cinema long being recognized as one of the best, regionally and internationally. The Egyptian cinema industry peaked between the 1940s and 1970s, introducing stars like Soad Hosny, Abdel Halim Hafez, Laila Mourad, and Omar Sharif to the world.
To this day, Arab artists from the whole region make their way to Cairo to make it big. In recent years, Egyptian movies have made a comeback on the international scene, most notably with Clash and The Square, two movies scoring nominations at some of the biggest international festivals such as the Festival de Cannes and the Academy Awards.
Ahmed Malek, a fresh face among the familiar stars of Egyptian Cinema, is a young and rising Egyptian actor. At only 21 years old, Malek has made a huge breakthrough in the industry, having already played many important roles both on TV and in films — drawing his inspiration from many classic Hollywood and Egyptian actors. I had the pleasure to sit with him this summer in Cairo, to talk about his beginnings, his ambitions and his future plans.
Hayat Aljowaily: When did you start acting and why?
Ahmed Malek: Why? Because it was the only thing I knew how to do, and loved to do. So I started going to one casting after the other until I entered the profession. I started when I was in grade one.
Hayat : Who is your favorite Egyptian actor from the black & white period
Ahmed: Mahmoud Morsy, because he was very strong and stable. He was very truthful to the art of acting itself, and had very high theatrical standards, on an international level.
Ahmed was born and raised in Cairo, and the vibrant city has clearly had an effect on his personality and the diversity of roles he has played; roles ranging from a young Hassan El Banna on the TV series El Gama'a, to Adam, a wealthy teenager living in the bourgeois suburbs of Cairo.
Hayat: You've lived your whole life in Cairo. What's your favorite thing about it, and your favorite places to go? If someone has never been to Cairo, what would you tell them defines it?
Ahmed: Mostly its energy, its dynamics, and its chaotic beauty… that's what defines Cairo. One of the places I really like to go to, and I feel has a special feel to it, is Downtown Cairo, with its old-school British Architecture. There's also the poorer neighborhoods with its 70s architecture from the times of Abdel Nasser, the 90s architecture in Zamalek … and the "new bourgeoisie" neighborhoods in the suburbs. Cairo is very diverse, it's almost absurd, which is what is nice about it.

Malek rose to fame very quickly, and has become regionally renowned within just a couple years. Unfortunately, Malek learnt very early on that fame comes with its benefits and disadvantages — having often been targeted by the media for his political involvement and 'bad boy' persona. However, this hasn't kept him from his ambitions.
Hayat: In just a few short years, you have starred in some of the biggest films in Egypt and the MENA region, with some, like "Clash", reaching international fame. How does it feel to have a career grow so fast?
Ahmed: I feel like I want more …
Hayat: Many of your recent roles can be considered controversial, as you portray young men who like to drink, party, etc., things that are looked down upon in Egyptian society … are you not scared of backlash? How do you deal with it?
Ahmed: Honestly, they can go f—k themselves. In the end, it's kind of like the way people see nudity. Some people see nudity as something sexual, whilst others can see it as something objective. It's about how you perceive things, there are many ways to see things. It's all about how one lets themselves get affected by this s—t. It's not my duty to be careful about what people are gonna see, it's my duty to just show a certain perspective. How the public receives it, that's none of my business.
Every Ramadan, in Egypt and around the Arab World, hundreds of TV Series are aired throughout the region, gathering family and friends, every night, in front of the TV. This Ramadan, Malek starred in one of the biggest shows of the summer, La Totfe' Al Shams. The show, which had thousands of followers, created many — much needed — debates throughout the month, as it told the story of a wealthy family of five children and their mother, with each character dealing with different problems such as suicide, adultery, and drug addiction. Malek played the role of Adam, the younger brother who lives in the comfort of his privileged world, enjoying partying, DJ-ing and stand-up comedy… until he meets Habiba, the niece of a car mechanic, and falls desperately in love with her. With both their families not approving the relationship, Adam is willing to go to any lengths to make the union happen.
Hayat: In your most recent show, "La Totfe' Al Shams", many taboo topics in Egyptian society, from adultery to suicide, are discussed. What role do you think the arts and media plays in changing people's mindsets?
Ahmed: To be honest, there is nothing that can change people's minds. If a person has an opinion, it's not likely for him to change it, no matter what. What you can do, is influence people's perceptions, people's points of view on the topic… You can help people build a new opinion. But if someone already has an opinion, it won't change. This is a very philosophical question that we can spend a long time talking about. How to change people's minds through art is really a huge question, some people think about it for years. To break it down, to me: art is really all about perception. You show your perception to the audience… some will agree with it, some won't, Whether people can really change their minds, is a question no one can really answer.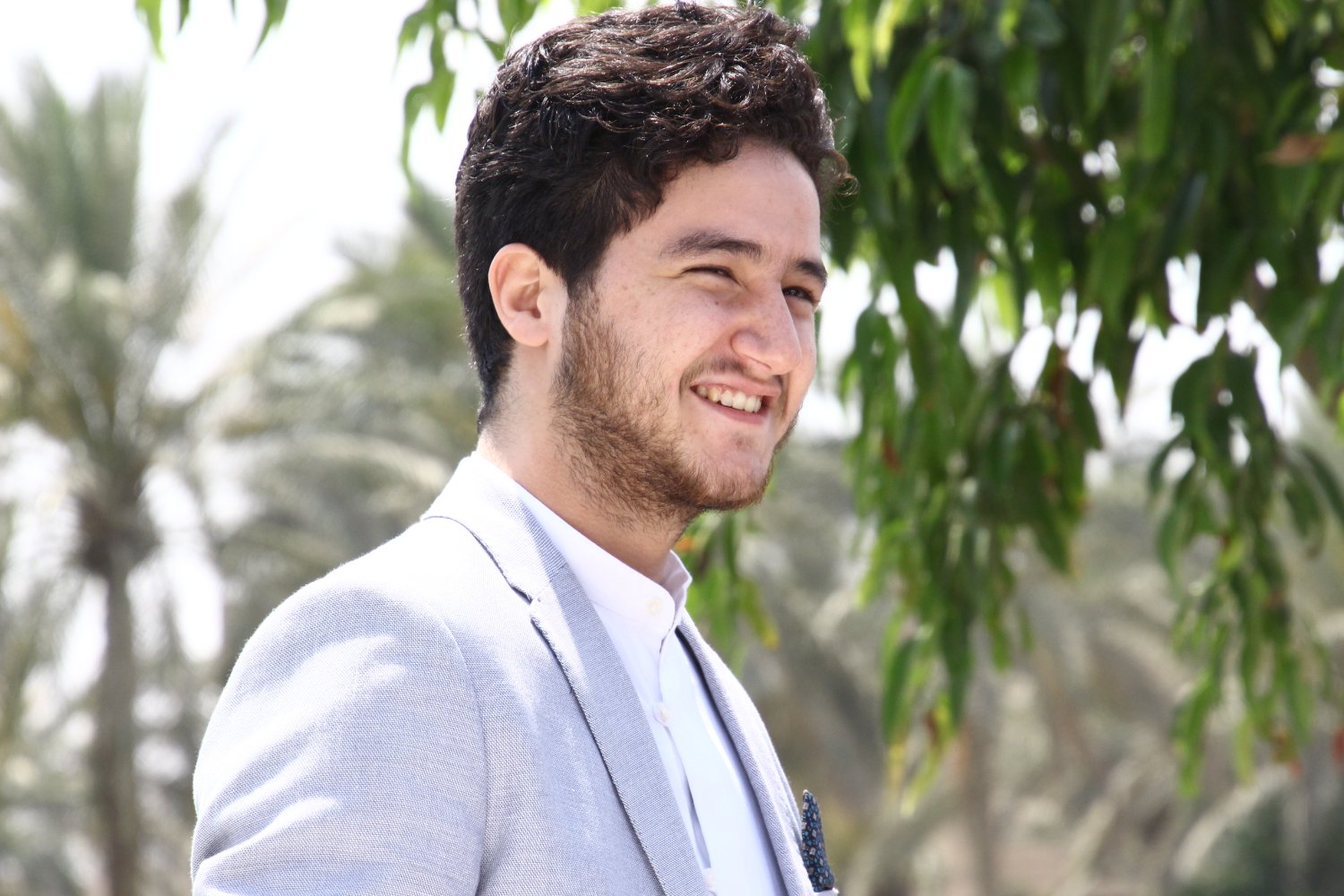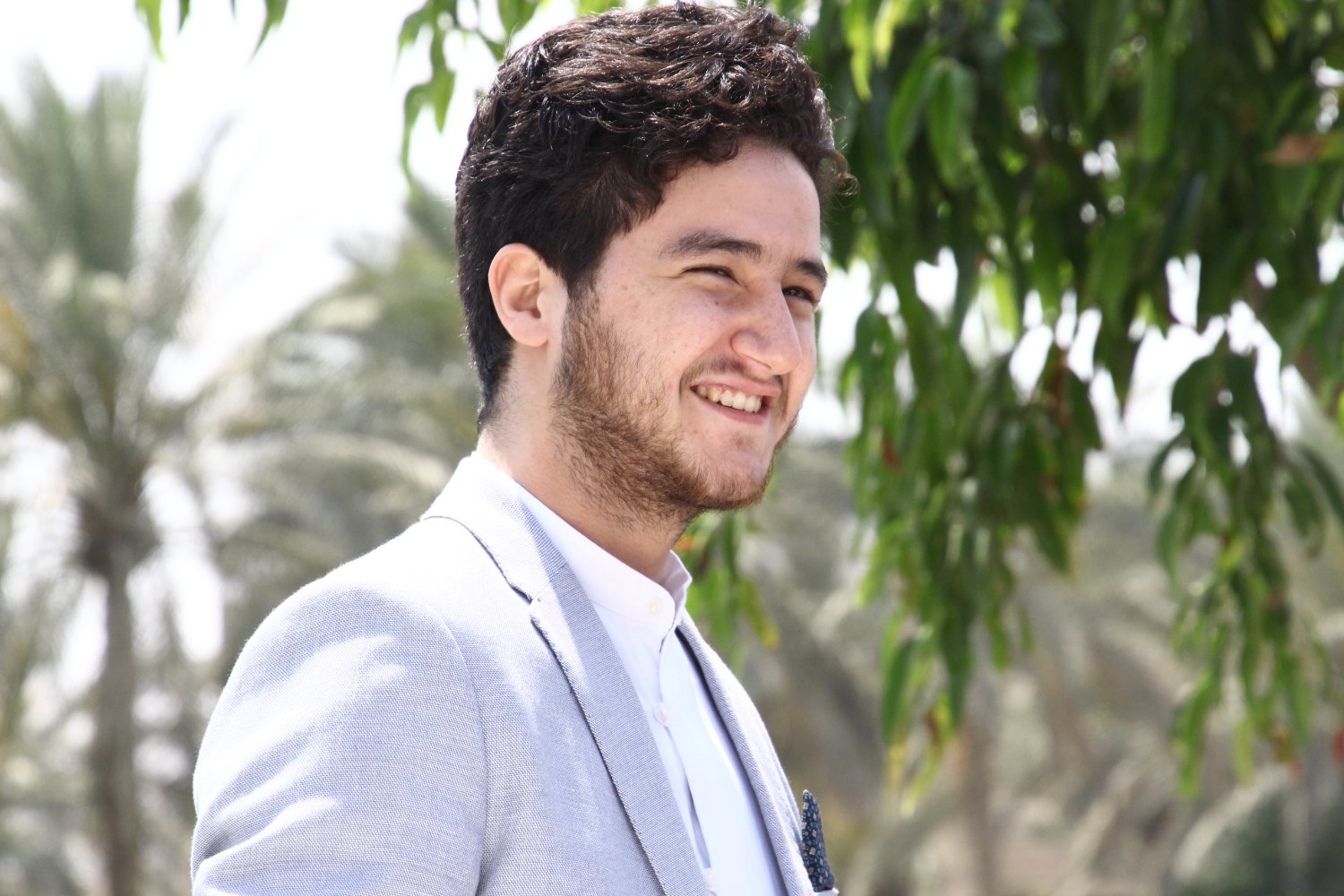 Hayat: Something else the show shines a light on is the fact that there is a lot of pressure put on youth in Egypt, and the Arab World, to fit into certain boxes. Your character Adam always stood against that. Have you ever felt this pressure? Have you ever had trouble forming your identity between what you want to be, and what is wanted of you
Ahmed: There's definitely a constant clash, between what you want to do and what society offers you. It's not just society… it starts with your parents who sometimes want you to do things you don't want to do. So it's an ongoing clash. My opinion is just to try and do it as smartly as possible, doing what you want in a smart way. That's it.
Although Malek has already made a successful stride into the world of cinema, his career is only beginning. Malek has several big projects coming up, which means he will most likely be appearing at many film festivals in the upcoming months. His success story, alongside his down-to-earth and quirky personality, have turned him into a role model for youth in Egypt, and the Arab World.
Hayat: Your next film, "Sheikh Jackson", is rumored to make it to the 71th Edition of the Cannes Film Festival. Are you looking forward to get exposure abroad, and potentially start your career abroad? 
Ahmed: Of course. That's the goal.
Hayat: While we're at it then, where do you see yourself in the future? In ten years time
Ahmed: Where do I see myself in the future? I don't know, I don't want to assume anything.
Hayat: What's your advice to other young Arabs who aspire to become actors?
Ahmed: My advice is to look at the art itself, not the career and what it brings you. Acting is a very 'polluted' art, with all the stardom and s—t. So yeah, my advice for those who want to start acting is to look at the art itself, analyze what is acting, what are the different methods and techniques, where you wanna get to, study theater. When choosing roles, try to start finding your character on the inside, before you start looking at it from the outside. So yeah, all of that.
Malek has much in store for the next couple of months, including the release of Sheikh Jackson.
—Interview and transcription by Hayat Aljowaily
---
Subscribe to our newsletter
---