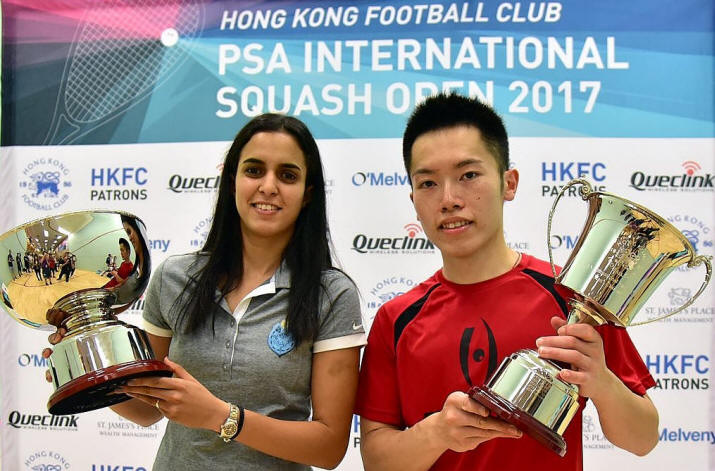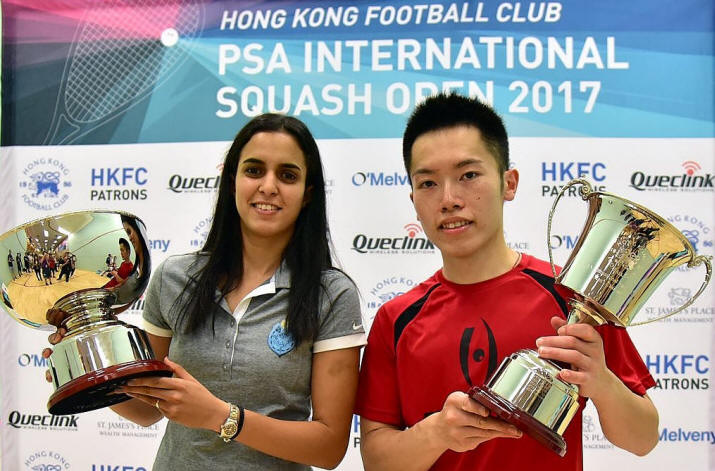 Egypt's Nour El Tayeb won the Hong Kong International Squash Open which took place at Hong Kong Football Club (HKFC) on September 6 until September 9.
El Tayeb won the women's final against India's Joshna Chinappa by a score of 3-0 (11-4/11-4/11-4).
To reach the final, El Tayeb defeated Hong Kong's Carmen Lee by 3-0 (11-3/11-4/11-7) in the first round followed by Hong Kong's Ho Tze-Lok 3-0 (11-4/11-5/11-6) in the quarterfinal and Welsh Tesni Evans 3-0 (11-7/7-11/11-6/11-2) in the semifinal.
She expressed her happiness winning the international squash open saying "I am delighted to win the title on my first visit here, I really enjoy being in Hong Kong, and I have not won four matched in a row for a long time."
Three Egyptian players, Omar Mosaad, Omar Abdel Meguid and Zahed Mohamed, participated in the Hong Kong International Squash Open.
Mosaad was the only Egyptian player who reached the final after Abdel Meguid lost to Pakistan's Farhan Zaman by 3-0 (11-8/11-7/11-9) in the first round, and Mohamed was defeated by India's Vikram Malhotra also in the first round by 3-1 (13-11/11-7/6-11/11-8).
Mosaad became the runner-up after he lost the men's final to Hong Kong's Leo Au by 3-2.
Mosaad was leading the first two games by 11-8 for each. Au turned the table winning the second two gamed by 11-6 and 15-13 respectively. The final and decisive fifth game was for Au who won by 11-7.
---
Subscribe to our newsletter
---