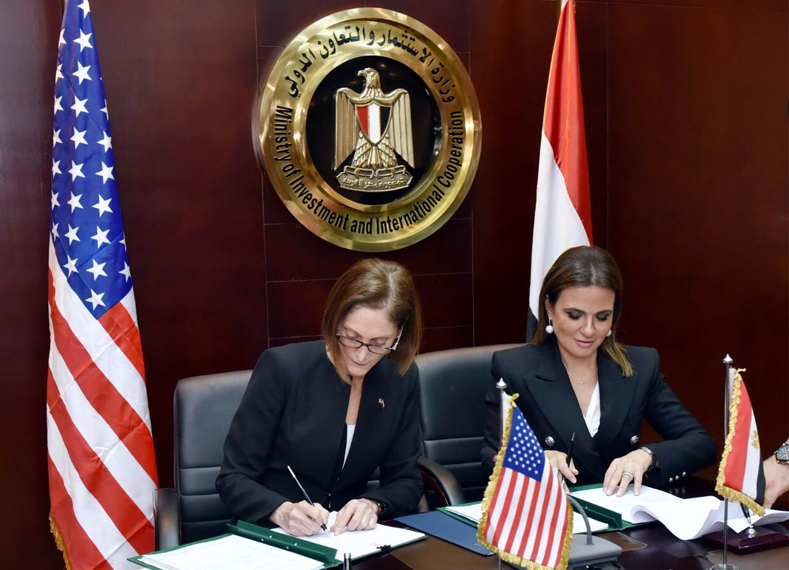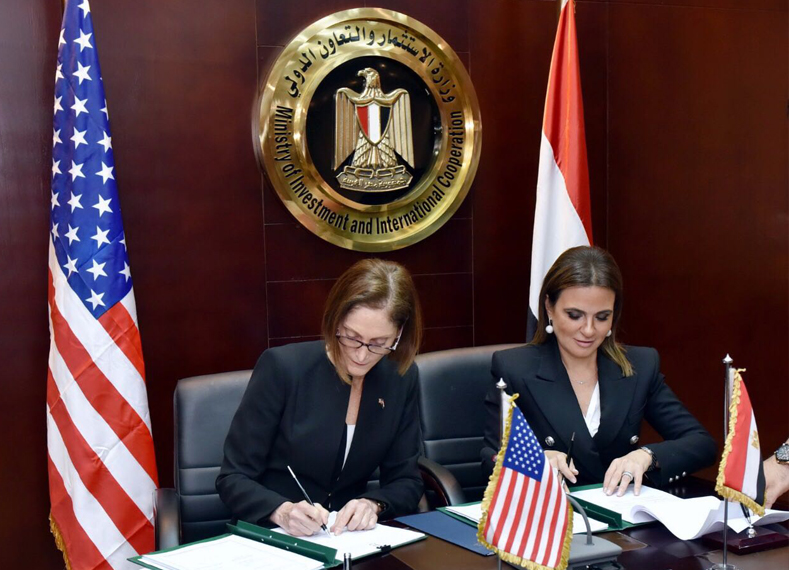 The Minister of Investment and International Cooperation (MIIC) Sahar Nasr signed eight economic cooperation agreements worth $US 121.6 million with Direct of the US Agency for International Development (USAID) Sherry Carlin.
The cooperation agreements are in the fields of investment, education, health, agriculture and water.
Nasr said that the newly signed agreements included a grant agreement worth $US 6 million dedicated to improving health "in favor of the Ministry of Health, given that the total contribution of the US side would reach USD 29 million with the end of the agreement in 2022," according to the
statement
.
The second agreement is a grant worth $US 50.8 million aims at supporting water integrated solutions in favor of the Ministry of Housing and the Holding Company for Water and Wastewater (HCWW).
The purpose of the agreement is to increase the availability of potable water and improve its quality, besides improving sanitation services, especially in rural areas by establishing water plants, improving the means of water treatment, replacing damaged pipelines, and building systems for sewage collection.
One of the agreements allocates $US 13 million to enhance the country's lower and higher education systems through support programmes and allocates $US27 million for the US-Egypt Higher Education Initiative.
The second part of the U.S- Egypt Science and Technology Cooperation Agreement worth $US 4 million in favor of the Ministry of Higher Education and Scientific Research with the aim to broaden the scope of relations between scientific and technological communities in both countries.
With a special focus on the development of Upper Egypt, an amount of $US 12 million target Beni Suef, Minya, Assiut, Sohag, Qena, Luxor, and Aswan to raise incomes and job opportunities for farmers.
"Such agreements reflect our powerful and constant partnership and the impact of our joint efforts in favor of the Egyptian people," states Carlin.
Earlier in August, the United States (US) decided to
withhold
$US 195 million in military aid and about $US 95.7 million in other aid over concerns about Egypt's human rights record.
In response, Egypt's Ministry of Foreign Affairs issued a statement expressing its regret over the US decision saying that such decision could negatively affect the common goals of the two countries.
---
Subscribe to our newsletter
---