A new documentary film, The Campaign, narrates the story of the anti-harassment initiative Harassmap combating the growing epidemic of sexual harassment in Egypt.
The Campaign follows the efforts of Harassmap launching their first mass media campaign, running simultaneously on TV, radio and online in attempts to explore "[if an advertising campaign] can change attitudes to harassment in Egypt".
"…Imagine a Zebra standing, there is a lion standing far away and preparing to go and attack it," is the opening sentence of The Campaign unfolding the fear, danger and threat women encounter on the streets.
Egyptian Streets spoke to director and filmmaker of The Campaign film, Jenny Montasir, to walk us through the journey of filming The Campaign.
Montasir says she started working on the film in 2013 when she knew that Harassmap is planning a mass media campaign to reach a larger audience than they ever had before. "I knew about HarassMap and admired their efforts, and loved this ambitious idea."
"I was also so curious as to what the advertisement would say. Would the ad talk to the harasser, or encourage those who have experienced harassment to speak out? Would it ask those who witness harassment to stop victim-blaming, or give them tips on how to intervene? Sexual harassment is a complex topic, and HarassMap has previously addressed it in many ways with different online and on the ground campaigns they had done over the years," said Montasir.
"But I wanted to see what they would do when given the rare chance to reach bigger audiences through a TV campaign, and how the public would react to their message. I wanted to focus on the steps that advocacy organizations like HarassMap are taking to address the issue on the ground: to see what works, what doesn't, and why such action matters," she added.
Harassmap launched "The harasser is a criminal" campaign to raise awareness about the legal ramifications of sexual harassment.
This campaign was the first of its kind to be aired on TV, followed by a widespread on social media platforms and radio. It is divided into three main segments aimed at enforcing that the act of sexual harassment is a crime.
The first advertisement presents the law that criminalizes sexual harassment.
The second advertisement
shows a woman in public transportation who is subject to harassment while people turn a blind eye on her and the third shows a harasser being caught.
"I incorrectly thought that a documentary on the "making of" an ad campaign would be very straightforward. I would film them brainstorming and deciding on a concept, shooting the campaign, the campaign would air on TV, etc. But HarassMap went through many challenges and setbacks just to produce the campaign. So I followed their journey over two years until the campaign was launched in 2015," explained Montasir.
Egypt has classified sexual harassment, in 2014, as a crime to be punished by law. Violators may face minimum jail terms of six months and/or fines of EGP 3,000 to EGP 5,000.
Despite this improvement, cultural and social pressures prevent the execution of the law.
"While it's important that sexual harassment is a crime in Egypt, there is a problem with the enforcement of the law. In order for the law to function properly, you have to ensure the police and judicial system are able to handle reports of sexual harassment – and be sure they are not participating in the harassing themselves," said Montasir.
She adds, "you have to convince bystanders to support the harassed person and to act as witnesses to the crime; you have to convince the victim to follow through with the case in spite of the social stigma or personal threats that she/he may face."
Montasir elaborated on how challenging it was to come up with a 20:30-second TV ad addressing all these points. "In the end, HarassMap decided to begin at the very core by highlighting the sexual harassment law that was passed in 2014,  with the message that sexual harassment – in all its forms – is a crime punishable by law," said Montasir.
"It's interesting to see that calls for tougher penalties for sexual harassment have been brought up in the Egyptian parliament a few times in 2017. While it's good that the government is calling further attention to the issue, it is still very problematic that the law is so rarely enforced," she added.
Egypt's parliamentary committee approved in January tougher penalties for sexual harassment raising fines to EGP 5000 and EGP 10,000 in addition to increasing the jail terms to up to one year.
"I lived in Egypt from 2011-2015, and year after year it became increasingly dangerous to have a camera on the streets. Either the public would have a negative reaction to it, or as we know, many journalists were arrested. It became tougher over time to film the story."
Commenting on the most shocking issues she encountered while living and working in Egypt Montasir said, "By far the most shocking [events] were the sexual assaults and rapes that happened in Tahrir Square."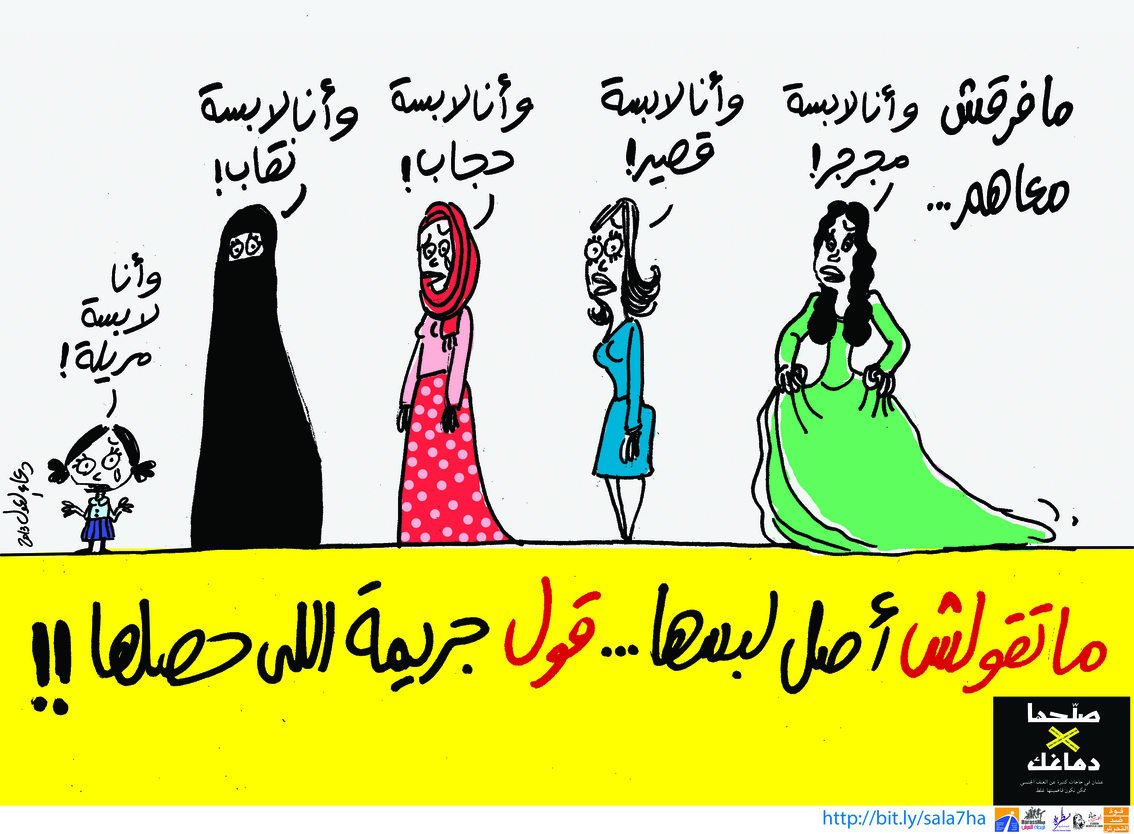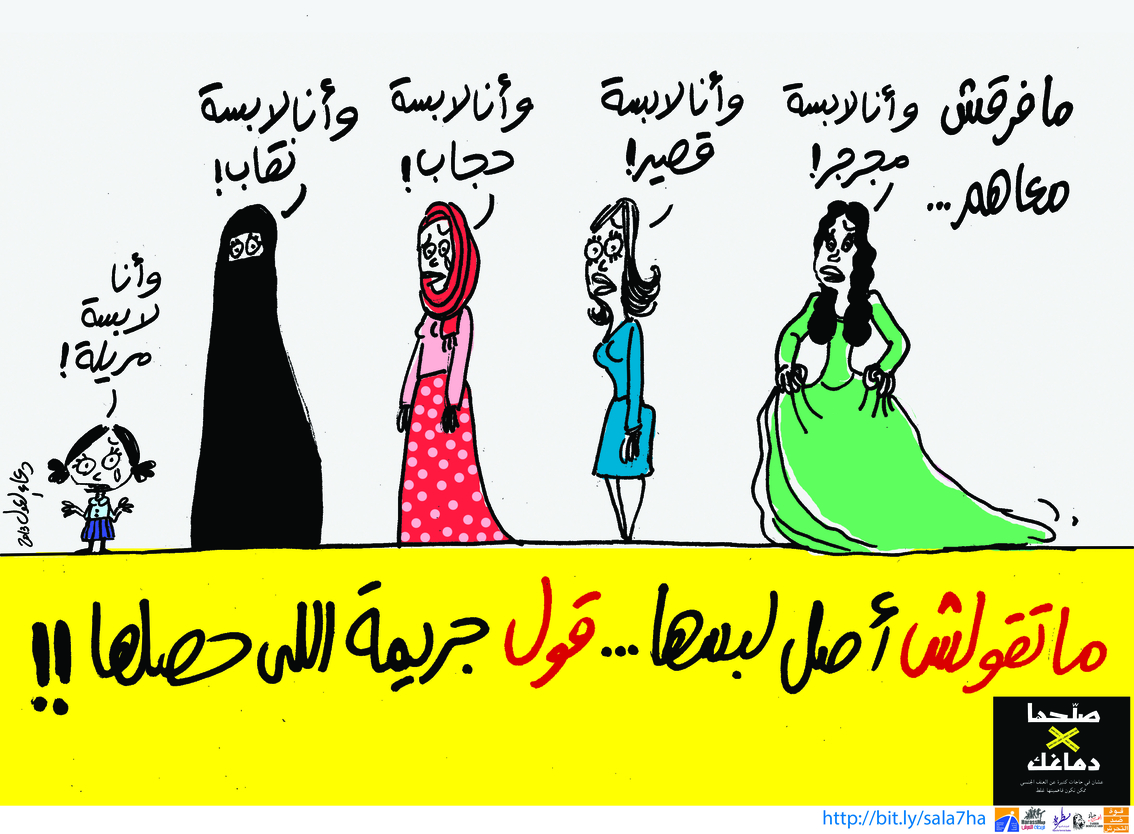 On the other hand, Montasir talked about her experience as a woman living in Cairo describing it as "very tiring".
"Every time you leave your house you wonder what you will face. At times it reminded me of a school bully who will hunt you down no matter what: there's nothing you can change about your clothes, your demeanor, where you go – the bully will find you and pick on you," said Montasir.
"My hope is that [The Campaign] will give a deeper insight into what is happening in Egypt, and what action can be taken to fight sexual harassment everywhere in the world," adds Montasir.
Earlier in October, Thomson Reuters Foundation released results of a new poll suggesting that Cairo is the world's most dangerous megacity for women.
It further added that Cairo ranked the third worst megacity, after Delhi and Sao Paulo in terms of risk being exposed to sexual harassment.
"I have two thoughts on the study. Looking at my own social media timeline, many of my friends living in Egypt shared the report because it validated their own horrible experiences with harassment. And if such a report could spur change at the government level, that would be great. We saw this week that when Sisi saw the report he denied Cairo is the most dangerous, but he also said that there is sexual harassment in Egypt and that harassers should be held accountable by law," said Montasir.
"I wondered how it is helpful to rank cities in this way, and seeing London listed as "the best city for women" made me angry. I lived in both Cairo and in London for several years each. How can I measure the more frequent verbal harassment I experienced in Cairo versus the one-off public masturbation and physical assault I experienced in London?"
The release of the film comes at a time when the global #MeToo hashtag has stirred discussions around the world on the sexual harassment women face in the workplace and in public, according to the press release of the campaign.
"The #MeToo hashtag also underlined the prevalence of sexual harassment and sexual assault on a global scale. We read stories, some of which had been told before with little credence or attention, from women and men who were harassed or assaulted as children, as adults, at school, at work, by strangers on the street and by people they knew and trusted,"
"It showed us that gender-based violence, not as the product of one country or culture, but that it happens everywhere. I am sure none of the cities listed in the Thomson Reuters report deserve a prize for where they rank. We are seeing that it will be a challenge everywhere to confront the public's misconceptions of sexual harassment, to encourage bystanders to not tolerate harassment when they see it, and to encourage women and men to speak up when it happens to them," explained Montasir.
Egyptians have joined the global hashtag #MeToo that exposes the scale of sexual harassment, that both men and women are subject to, to encourage people to come forward and speak up about their experiences with sexual abuse.
She adds, "Despite these very difficult hurdles to overcome, the change in Egypt when it comes to sexual harassment is perceptible. I believe this is thanks to the on the ground efforts of small and dedicated organizations that have kept this issue talked about and given space for victims to share their stories or get involved with events or volunteering to spread awareness in their own communities."
Harassmap is an anti-sexual harassment initiative founded in 2010. The initiative aims at creating an environment with zero-tolerance towards sexual harassment. They have planned and launched various campaigns to help end sexual harassment, stand against stereotyping and create a positive discussion of what needs to be done to end sexual harassment.
Montasir ends with final remarks to Egyptian women, in particular, and anyone in general facing sexual harassment.
"I suppose it would be to never blame yourself, to never stop talking about it, to never give up, and to consider getting involved with one of the many initiatives in Egypt that are working to fight this problem and need to hear your voice," Montasir concluded.
---
Subscribe to our newsletter
---