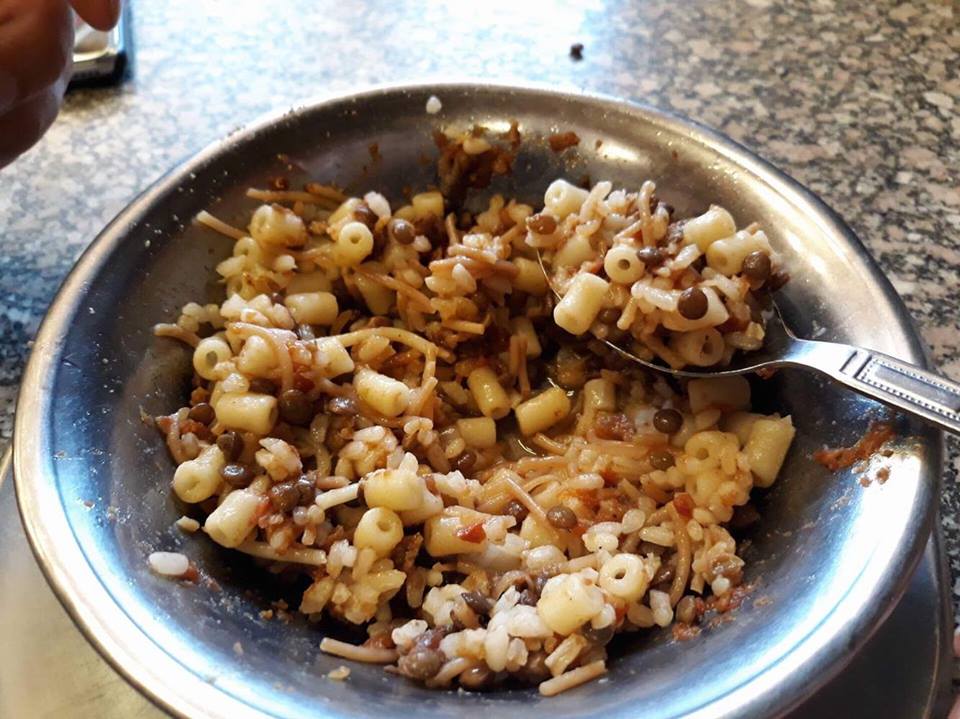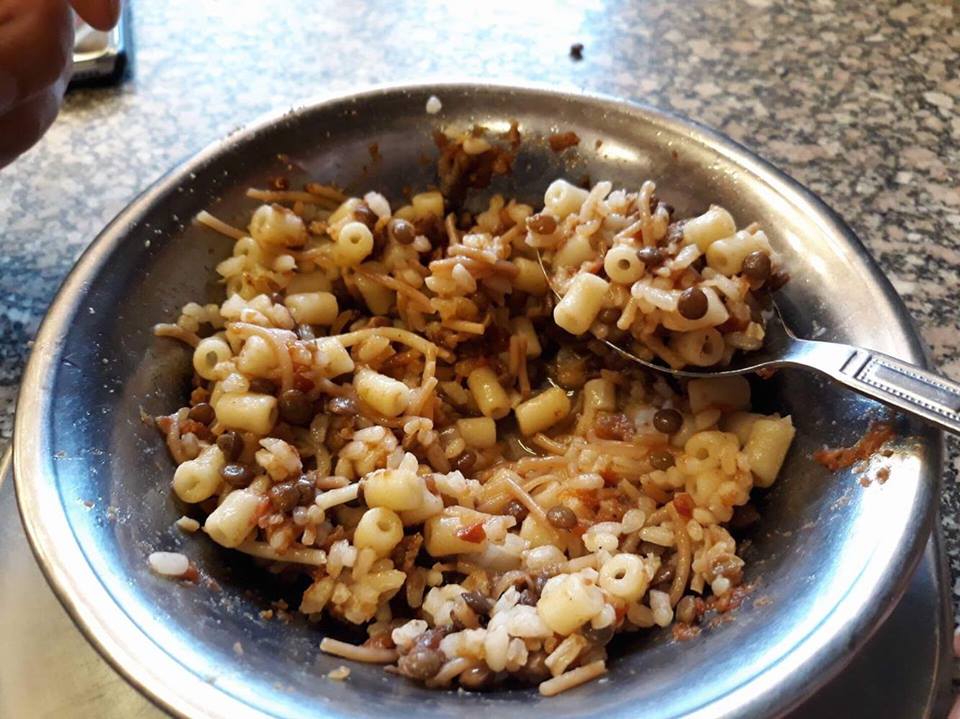 There are myriad of ways to learn about and experience a city. One can read its history, observe its architecture, speak to its inhabitants, visit its historic monuments or stroll through its neighborhoods, watching city life as it plays out. It is also possible to tap into the embodied experience of urban life through a city's sounds, smells and tastes. As such, it should be acknowledged that one of the defining features of any city is the production and consumption of its food and drink. Tasting the city can in this way not only be an invaluable experience in and of itself, but also a means to learn about the relationship between urban places and its associated sensory dimensions.
—–
"Etfaddal ya basha," the waiter at one of Alexandria's more well-known koshary joints says as he puts down the metal bowl with this classic Egyptian dish on the table in front of me. There was a period in my life when I couldn't go a day without having koshary, but since I grew a kirsh (if you don't know what a kirsh is, brace yourself) I've at least tried to hold back on eating this bomb of carbohydrates. Anyhow, not having had koshary for a few weeks, just hearing the sound of the bowl hit the table, with the smell of macaroni and lentils, topped with chickpeas, caramelized onion, and tomato sauce, reach my nostrils makes this a good day.
Although there have been plenty of texts written about koshary in Egypt (here, here and here – ah, and here and here) few reviewers escape the capital Cairo to enjoy the dish. True, Alexandria is not very known for its koshary, but still, there are a few places that have become magnets for the city's koshary gourmets. So, in times of economic hardship – Egypt's inflation rate has hovered around 30 percent since the devaluation of the pound currency in November 2016 – what would be better than exploring this "dish of the masses" as it pertains to Alexandria. Below you'll find five Alexandrian koshary restaurants serving one of the most central dishes in Egyptian popular food culture.
El Tayyeb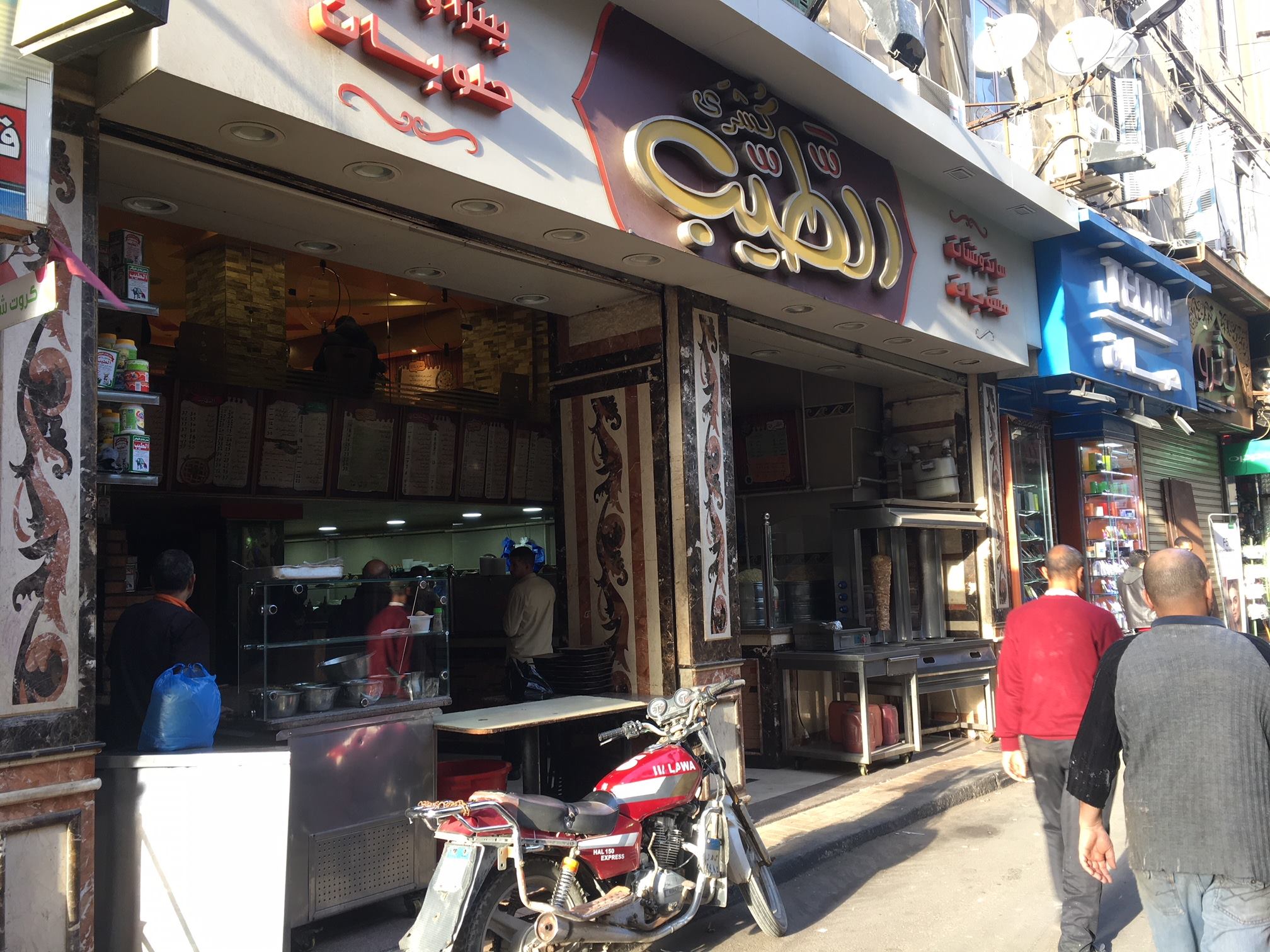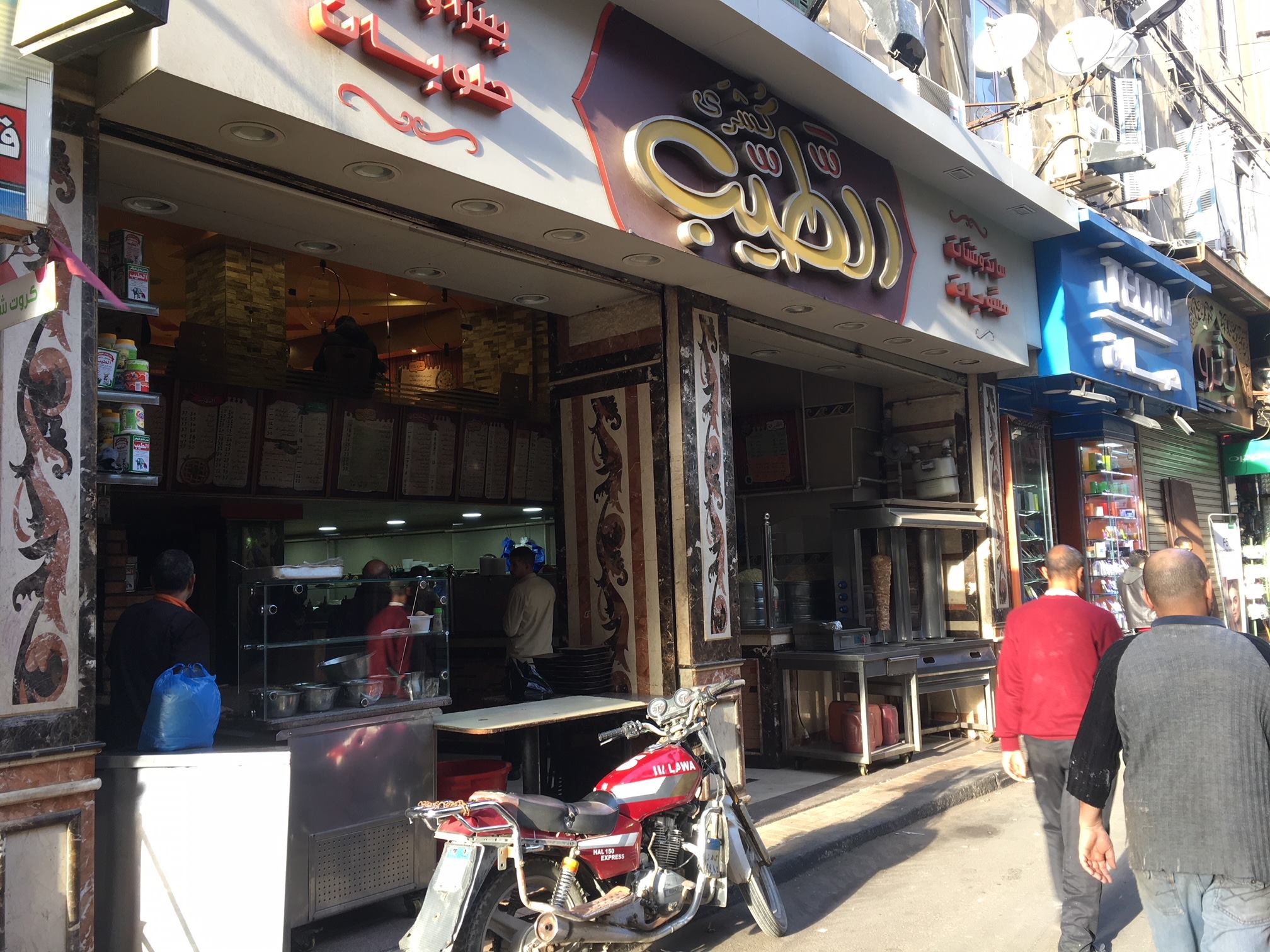 Location: Safiya Zaghloul Street, close to the intersection with Saad Zaghloul Street
Rating: 3/5
Centrally located in the heart of downtown Alex, El Tayyeb does not only serve koshary, but also shawarma, falafel and other dishes. The koshary is nevertheless quite juicy, it's served with lots of tomato sauce and the ingredients seem fresh. However, one has to struggle to make out the different flavors of each ingredient, and I could count the number of chickpeas in the dish on one hand, making the overall experience rather dull. Nevertheless, it's not that bad, which is why I give it a 3 out of 5.
Abu Nasser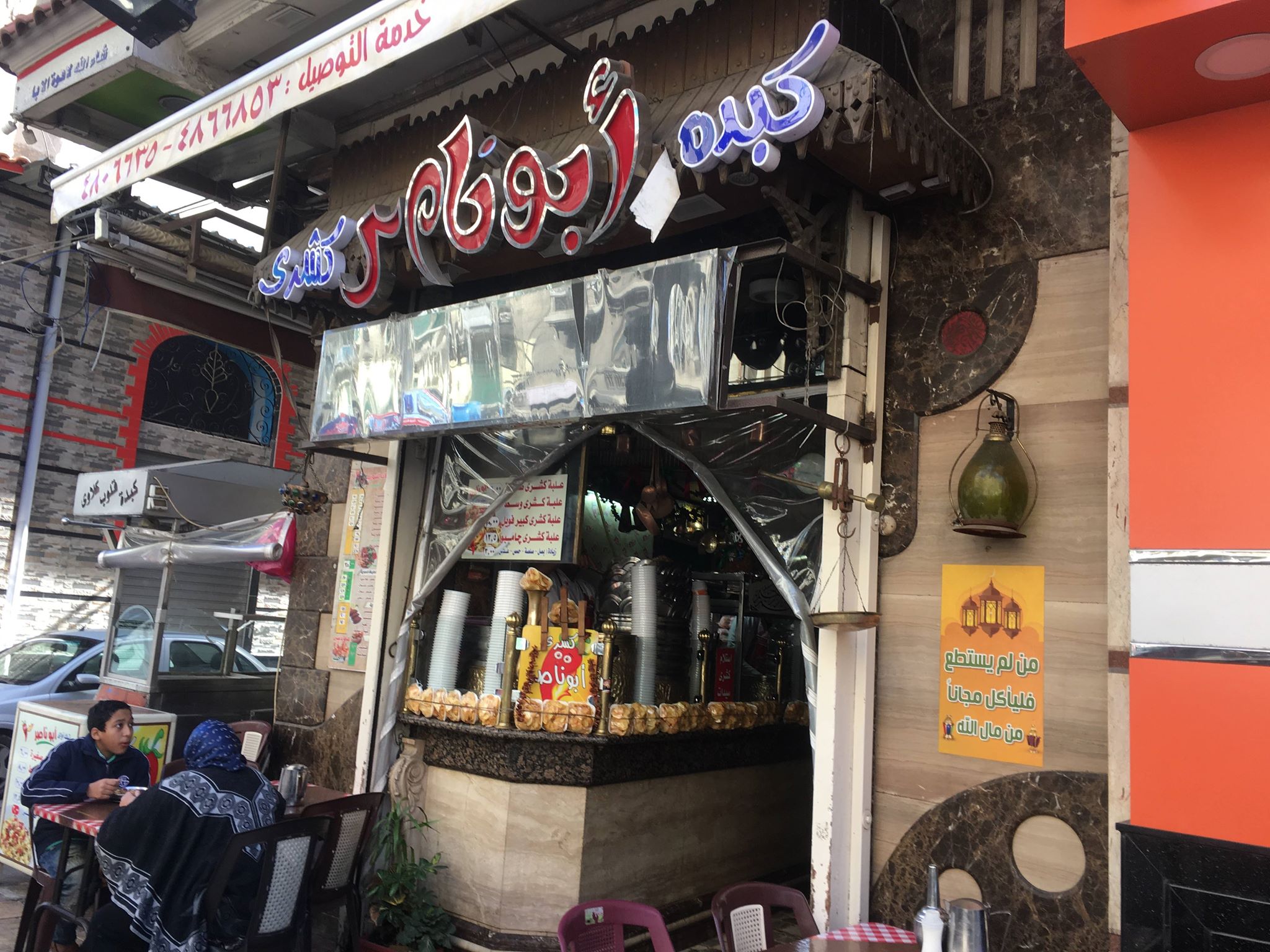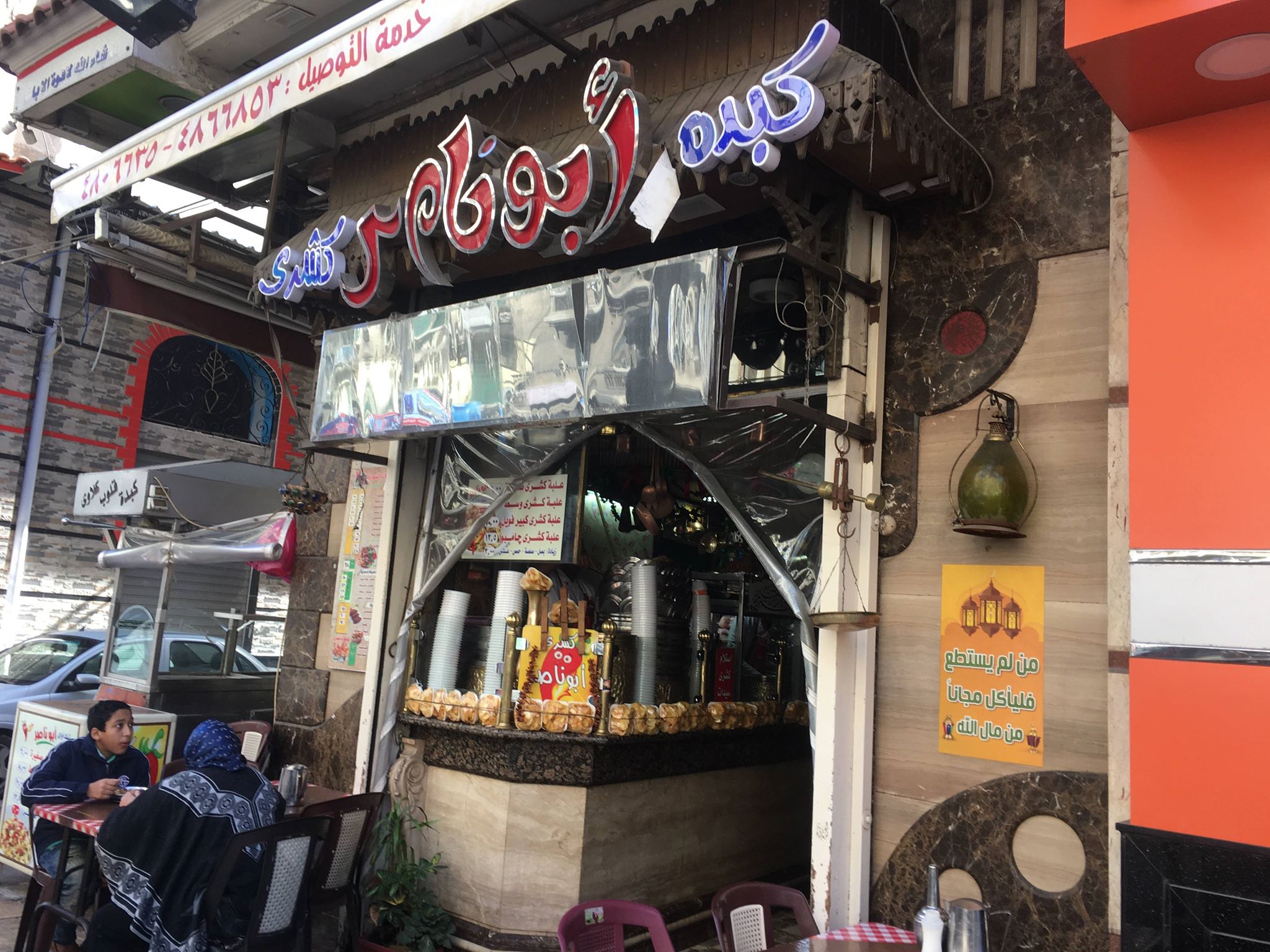 Location: Omar Lotfy Street, close to al-Borsa al-Togareyya café
Rating: 2,5/5
This constantly bustling restaurant lies just a five-minute walk to the west of El Tayyeb, on Omar Lotfy Street. Quite famous for its food, the koshary is not the best. Although it's served with more chickpeas, the few drops of tomato sauce make the dish rather dry. There is also way too much onion. Although the place is very cozy and the staff kind and helpful, I can unfortunately only give it a 2,5 out of 5.
Ana Misho
Location: Just next to the Ibrahimiya tram station on the side towards the corniche
Rating: 3,5/5
When you enter Ana Misho, you feel like you've just stepped into your grandma's place. It's small, cozy and clean. The staff is friendly and the koshary is better than both El Tayyeb and Abu Nasser. The ingredients taste very fresh and there is plenty of tomato sauce and chickpeas (and a moderate amount of onion). One can distinguish the flavors quite well but somehow it doesn't taste as fresh as you'd expect. I give it a 3,5, which isn't bad!
Bondok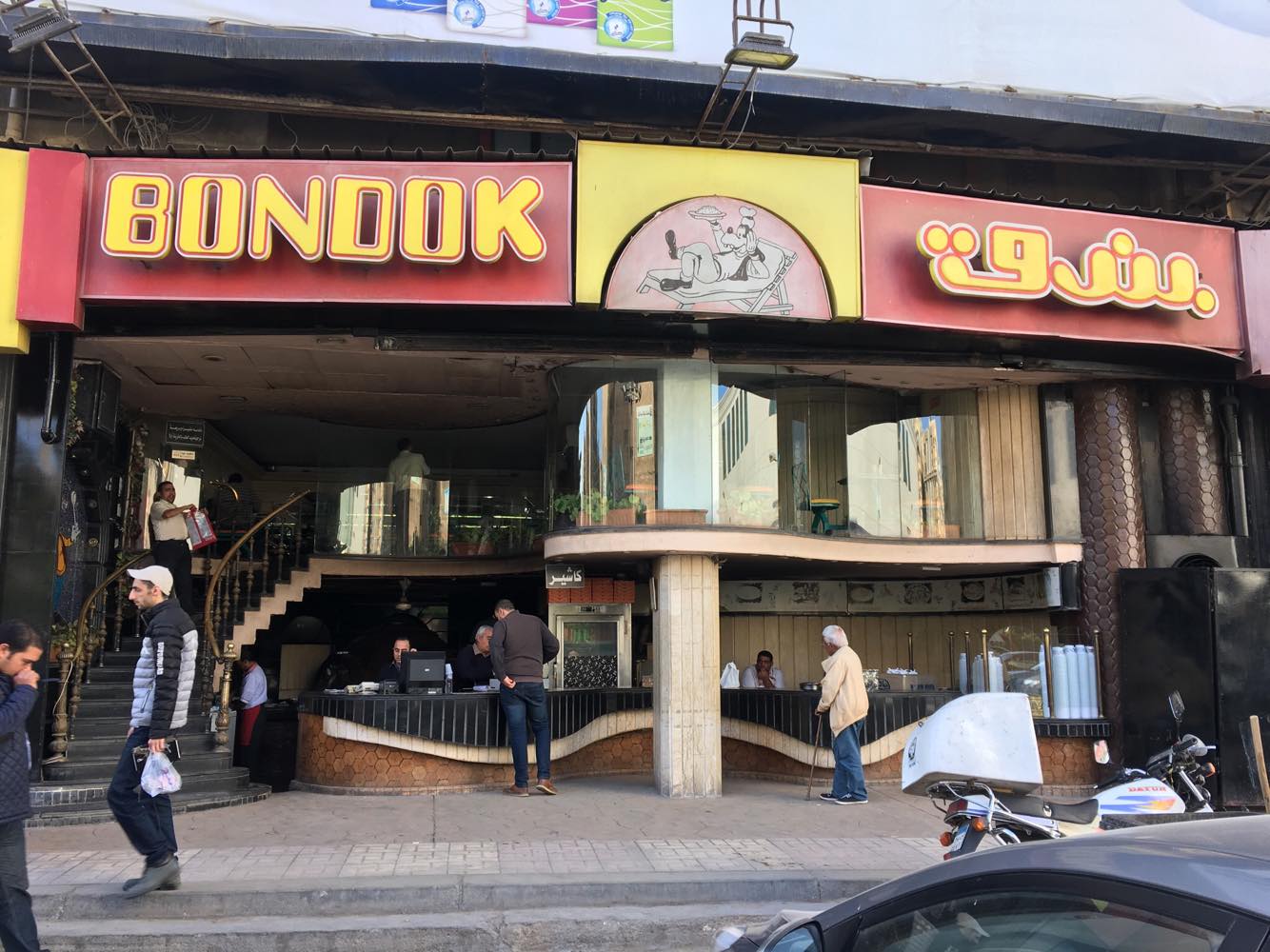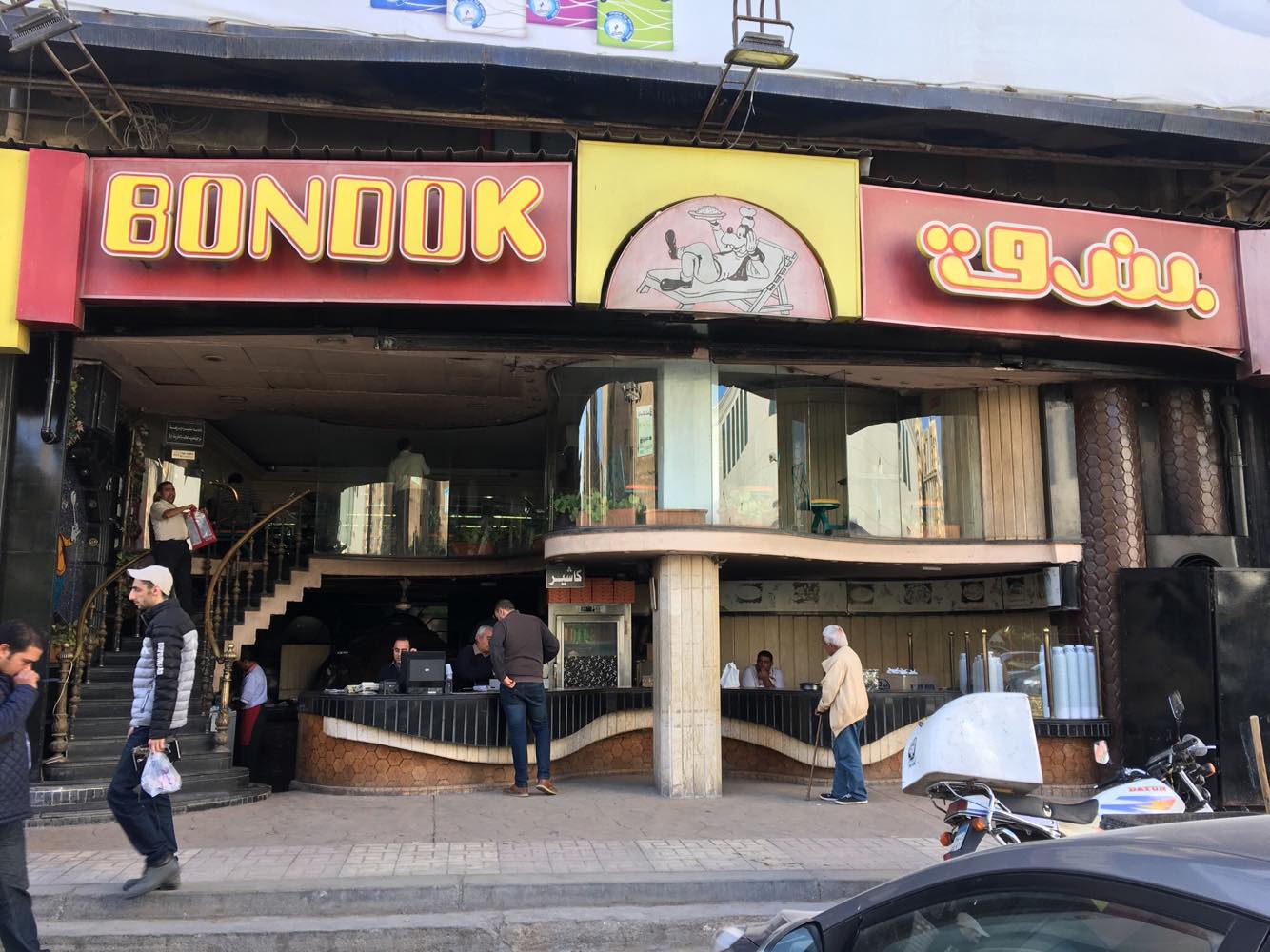 Location: Smouha, close to Victor Emanuel Square
Rating: 4/5
Bondok is a big, two-storey koshary joint located in Smouha. Although a tiny bit pricier than the other places, their koshary is very tasty. The ingredients are quite balanced, although the chick peas are a bit scarce. The flavors mix well together, but the dish needs salt to more clearly highlight the overall taste. The staff is friendly and the place feels clean. It gets a 4 out of 5.
'Ala El Sokhn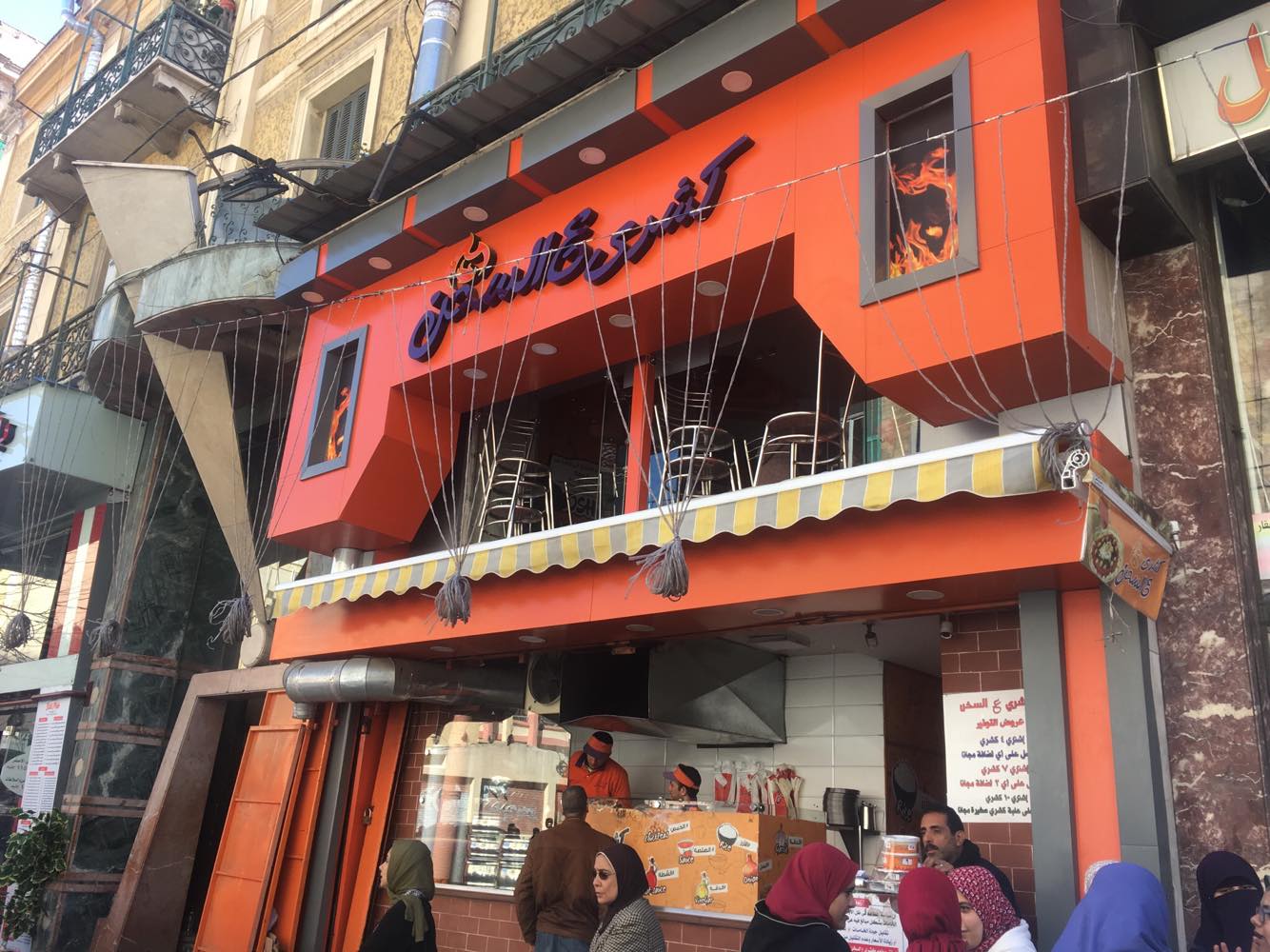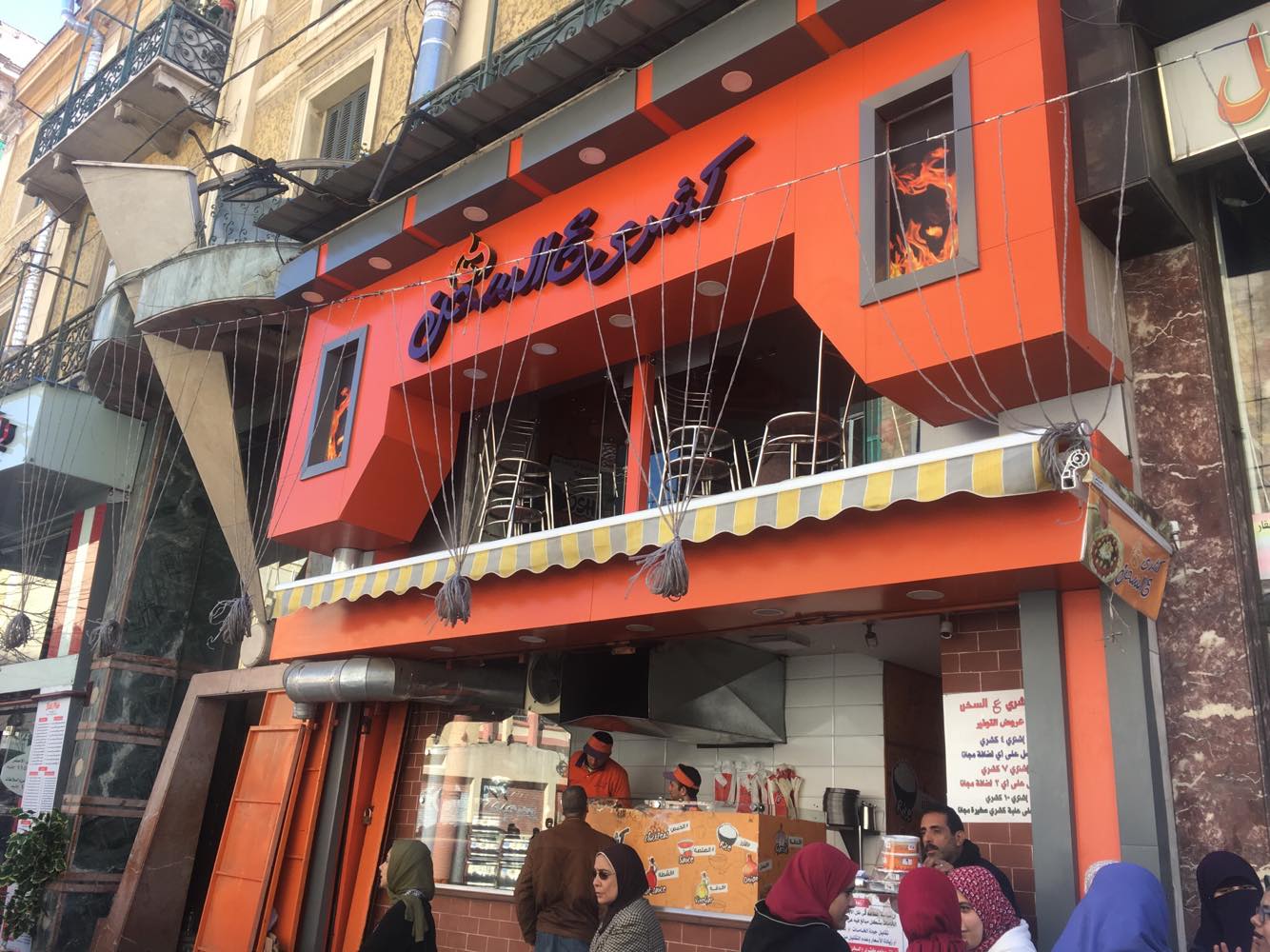 Location: A stone's throw to the west of the intersection of Salah Mostafa/Safiya Zaghloul Streets
Rating: 4,5/5
With a proper layer of rice, macaroni and spaghetti resting at the bottom of the bowl, topped off with an almost perfect balance of chickpeas and caramelized onion that lie on a bed of a beautiful dark-red tomato sauce, this koshary is the closest to perfection I've tasted in Alexandria. Being the only restaurant serving the dish with the tomato sauce on the side, thus letting the customer decide the amount of lemon, chili sauce and tomato sauce to add, 'Ala El Sokhn stands out. The lemon juice in the carafe that customarily are placed on the tables of all koshary joints, seems freshly squeezed, judging by the visible pulp. The most important thing in any koshary is that the taste of each ingredient is distinguishable from the others. 'Ala El Sokhn's koshary achieves this adeptly. When I used to live in Cairo, I was an avid koshary consumer. The Cairo downtown koshary joint Abu Tarek is often hailed as the best koshary in Egypt. Not only do I strongly disagree (Tom & Basal is the best, end of discussion), but after having eaten at 'Ala El Sokhn, I'm starting to believe that Alexandria, in the future, may be able to compete with Cairo in terms of its koshary cuisine.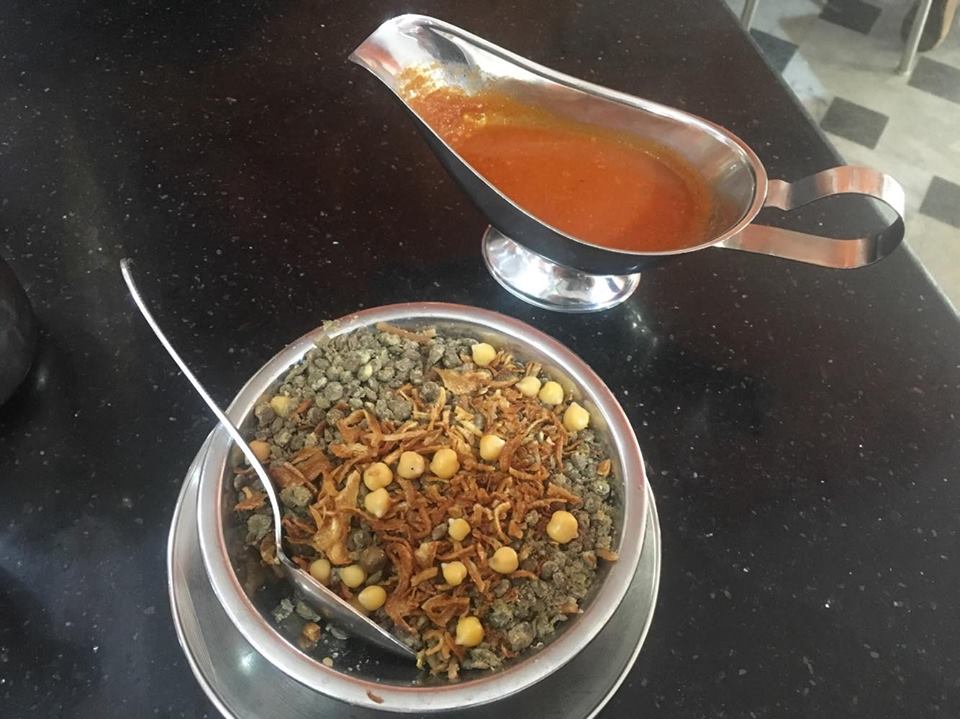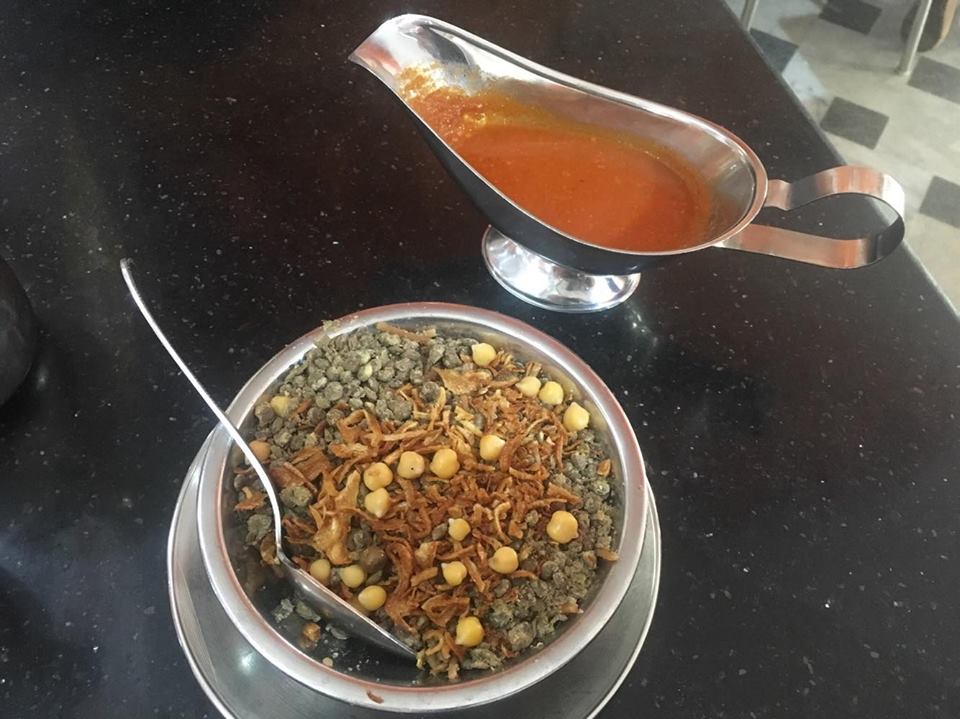 After I finish my bowl at 'Ala El Sokhn, the first feeling that comes to me is sadness, not because my mother is ill or that I miss my fiancée, but simply because my bowl is empty and I feel too embarrassed to order another one. If you're ever in Alexandria and looking for some top-notch Egyptian koshary, I couldn't recommend any better place than 'Ala El Sokhn.
---
Subscribe to our newsletter
---