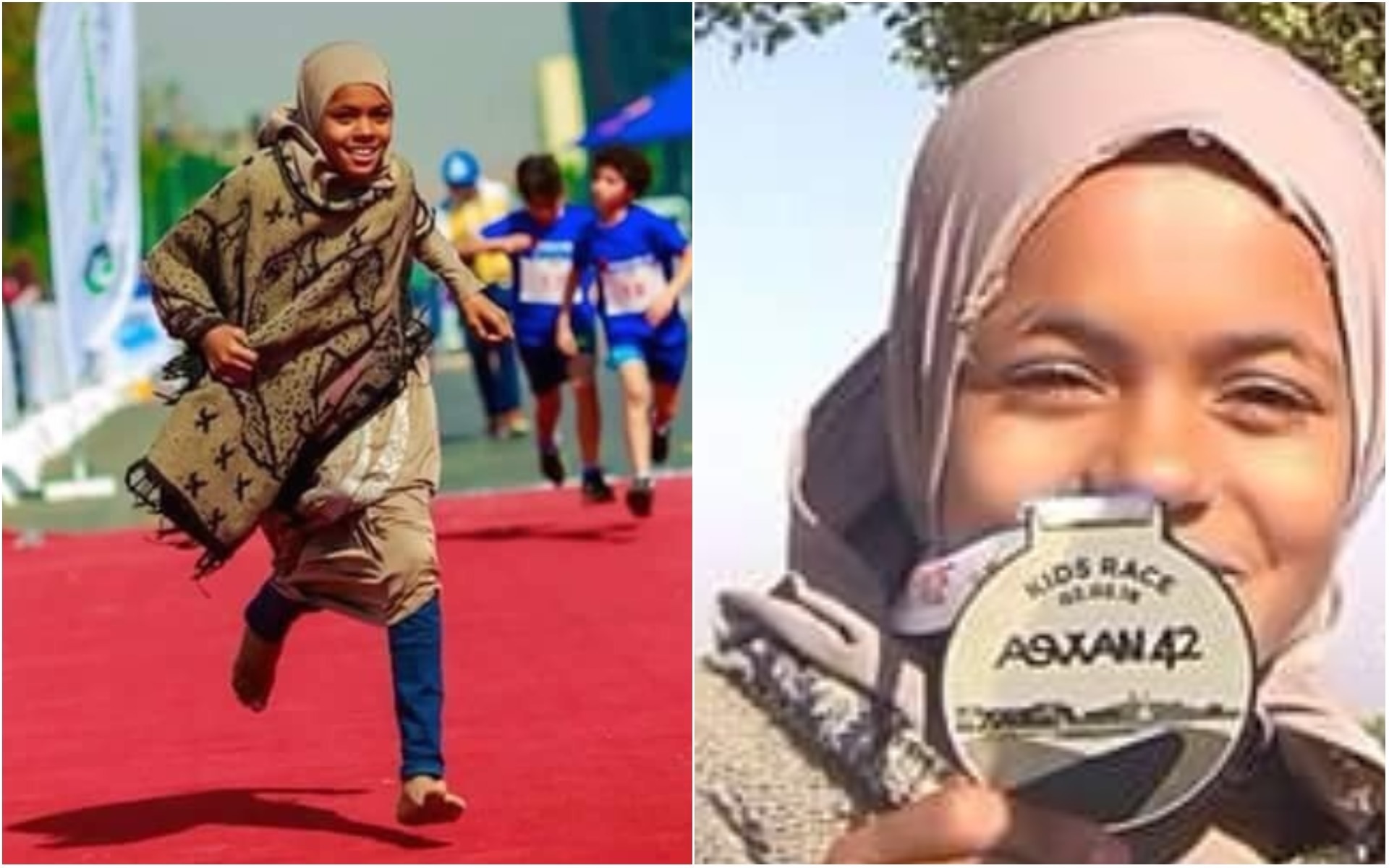 Marwa Hassan is an 11-year-old girl from Aswan who decided to ignore the fact she had no running shoes or running attire in order to participate in a children's marathon for the Aswan Heart Centre.
Despite the inequality she faced, Marwa finished in first place, winning hearts across Egypt and the Arab world.
"I woke up and found a bus making a lot of noise, I went to see what's happening…I told them I know how to run and they said okay…so I took off my slippers and joined the race," explained Marwa in an interview with DMC.
According to local media, participants have to pay EGP 200 to run in the children's race. However, organizers of the Aswan 42 marathon event, which was held in support of Dr Magdy Yacoub's Aswan Heart Centre, allowed Marwa to participate without paying participation fees.
Days after the event, photographs of Marwa at the event went viral. Marwa was pictured running without shoes and while wearing a heavy scarf and traditional dress.
Asked by one television presenter whether it was difficult, Marwa confidently answered that she still would have won if she was wearing her slippers.
Egyptians have called for a sporting club to sponsor Marwa and provide her with the resources needed to practice and participate in the sport on a professional basis.
'Beaten and forced to sell napkins on the street'
In a television interview, Marwa said that she is now in the first grade of school as, until this year, she had never been to school or received any form of formal education.
"[My] step mother would hit us and make us sell napkins at Abu Simbel," explained Marwa, whose mother passed away, adding that the step mother would take all the money she and her two siblings would make.
Asked what his role was, Marwa's father Hassan said that he was travelling for work and only discovered the beatings and lack of education upon his return. Hassan told the DMC television presenter that he divorced his second wife and has now remarried and re-enrolled all his children to ensure they receive a formal education.
'What do you dream of?'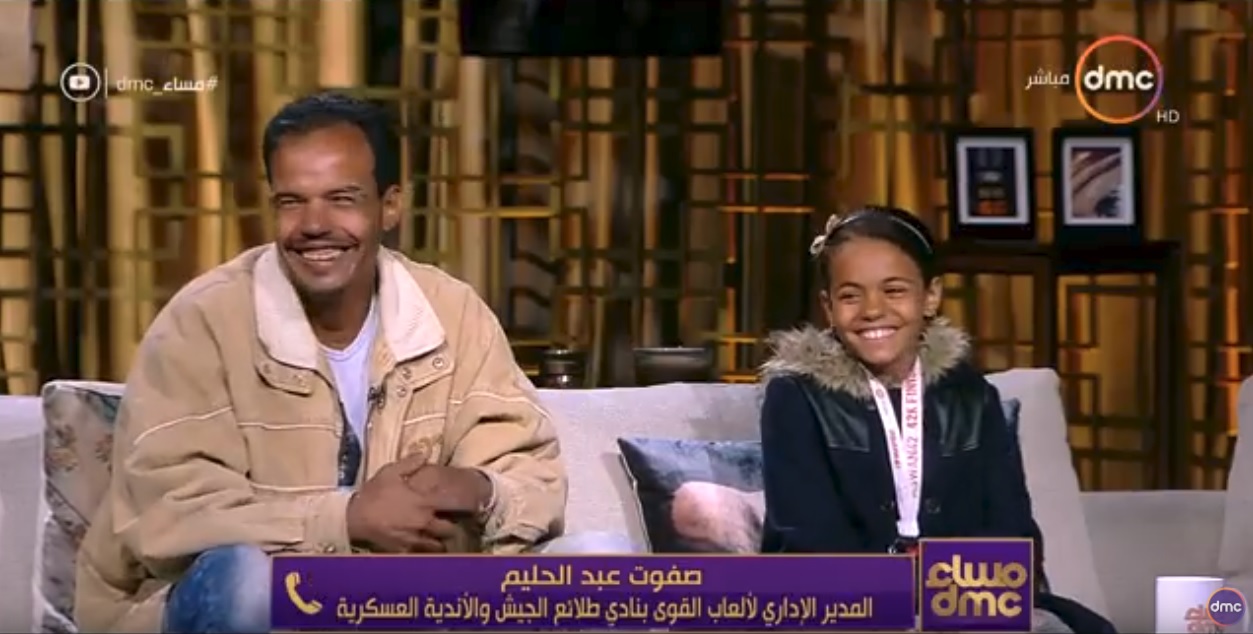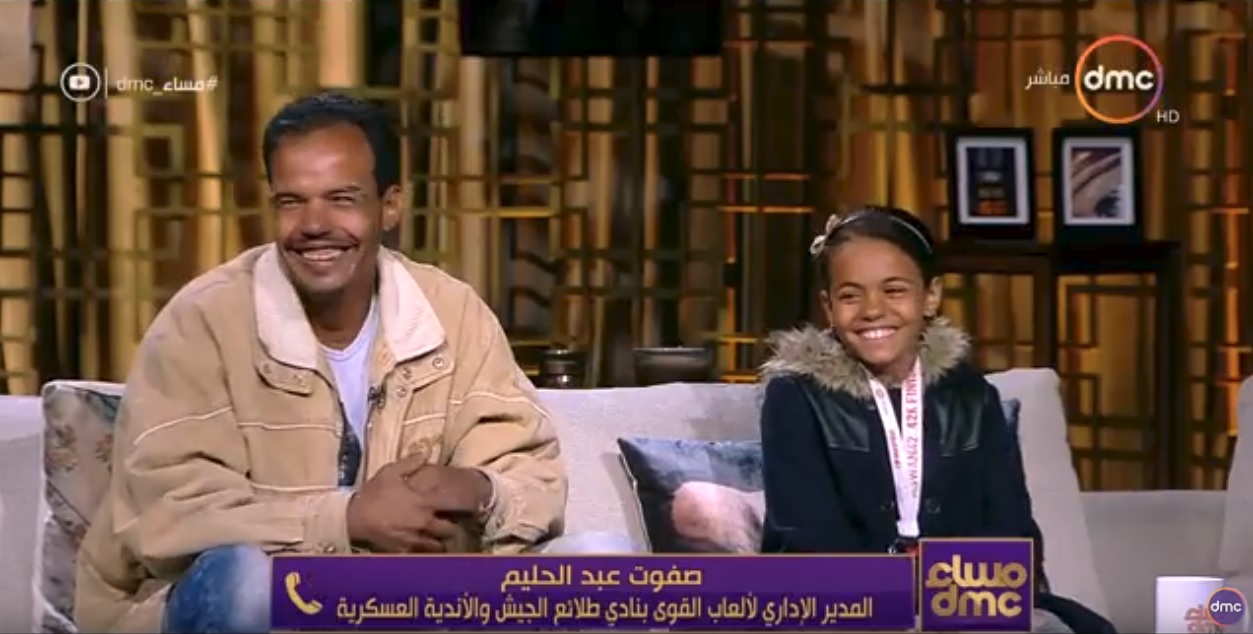 Since the event, Marwa has been all over social media and local Egyptian media. When asked what is something she currently wants, Marwa said she wished she had a mobile phone so she could see what everyone is talking about.
"I don't really know how to read…but I want a phone because there are a lot of photos on the internet," said Marwa, adding that she has never been on the internet.
"I [also] wish we had a house like everyone else," said Marwa, with her father explaining that they do not have any electricity or water at home.
In the future, Marwa hopes to play sport, such as running or swimming.
"At the hotel we are staying in here [paid for by television channels for the purposes of multiple interviews], she has loved the pool and it's very difficult to make her get out of it," said Hassan, joking that Marwa could be a great swimmer.
Despite these struggles, Marwa's story has been very warmly received across the country. While on the air, Marwa has already received a new mobile phone and her father has been offered a kiosk by a charity for him to run and make money from.
Marwa was also offered sponsorship by Talaea El-Geish Sporting Club, to which she responded to with a huge smile.
Marwa's story is a heart warming one and a reminder that there are hundreds of other young boys and girls like her who only need the right support and resources in order to succeed.
---
Subscribe to our newsletter
---