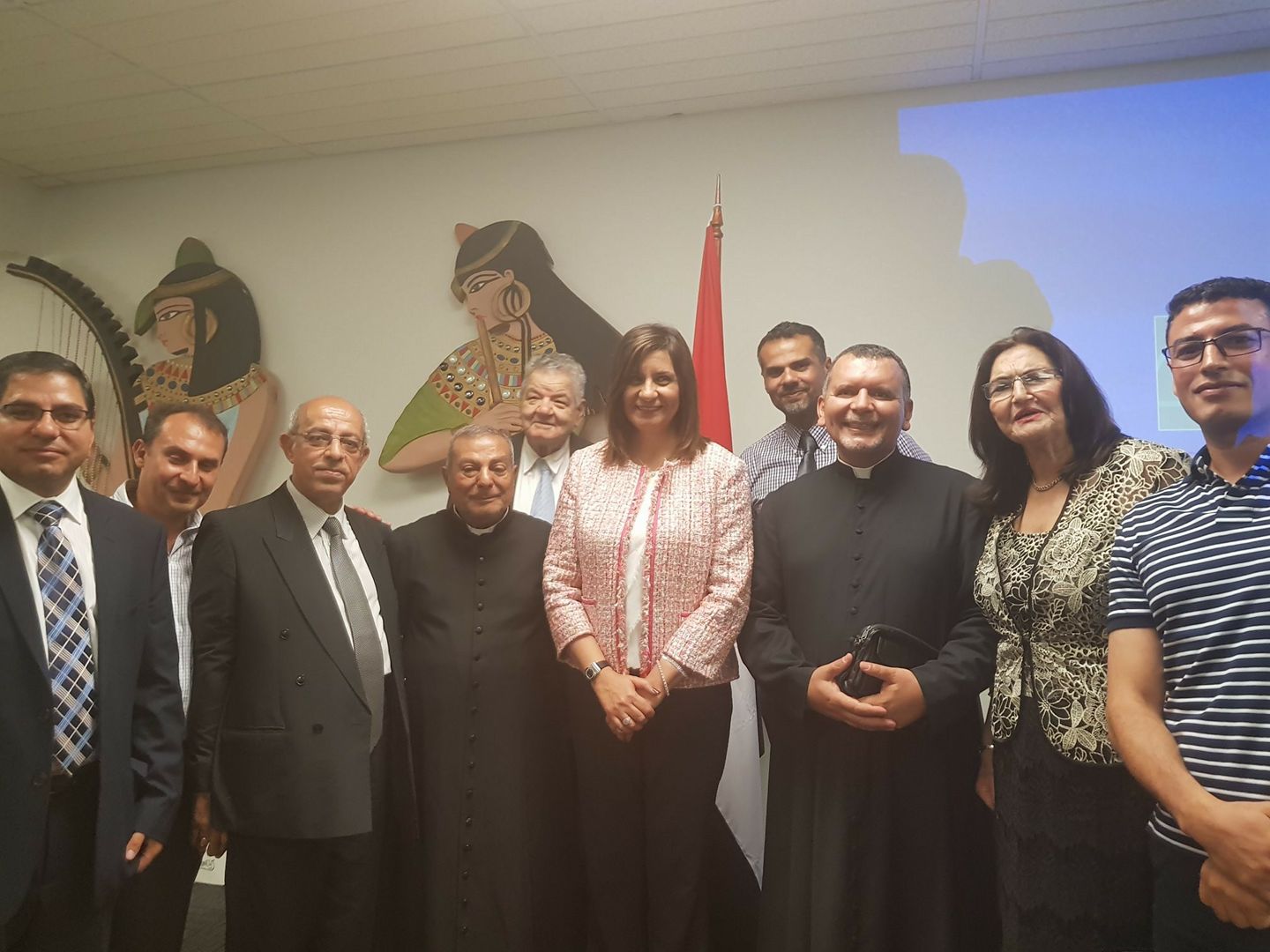 Egypt's Minister of Emigration and Expatriate Affairs, Nabila Makram, recently spoke to a group of Australian-Egyptians about the importance of voting in the forthcoming presidential elections. Makram also expressed her views on Egypt's struggle with terrorism and against biased public perceptions.
"Egypt is in a war is against terror which is ongoing," Makram said at an event in the Egyptian Consulate in Sydney.
"Your participation in these elections makes you a soldier of Egypt in the diaspora, standing up against various forces of opposition […] I am not here to tell you who to vote for., but that the upcoming Egyptian elections (in March) are an extremely important patriotic duty," Makram added speaking of the relationship between the Australian-Egyptian community and Egypt.
Makram, who is Egypt's first female Minister of Emigration, stressed the importance of the role of Egyptians in Australia.
"Sydney remains valuable to Egypt and we are pleased to see Egyptians entering Australian parliament and young Australian Egyptians recently involved in the Egyptian youth forum [Sharm el-Sheikh]."
The topics of domestic terrorism throughout Egypt and terrorist cells in the Sinai Peninsula were also addressed.
"Egypt is in a war is against terror which is ongoing," Makram said, revealing that 13,000 people, including policemen, soldiers, and civilians, have fallen victim to the scourge of terrorism.
"Egypt will not fall prey to terrorism because it is protected by the presence of its churches and its mosques," she said adding that "visiting the victims of conflict in hospitals who fought on behalf of Egypt […] I was moved and left feeling positive after meeting them […] you are the soldiers of Egypt in diaspora"
The event was attended by around 100 Egyptian-Australians, including delegations from mosques and various churches, prominent members Egyptians in Australian politics, academia and medicine, as well as diplomats like the Ambassador of Egypt to Australia Mohamed Khairat.
Makram also held similar events in Melbourne and Canberra where she met with members of the Egyptian community in Australia.
Egyptians abroad can vote in the upcoming Egyptian presidential elections on the weekend of the 16-18 of March at Egyptian consulates and embassies.
---
Subscribe to our newsletter
---