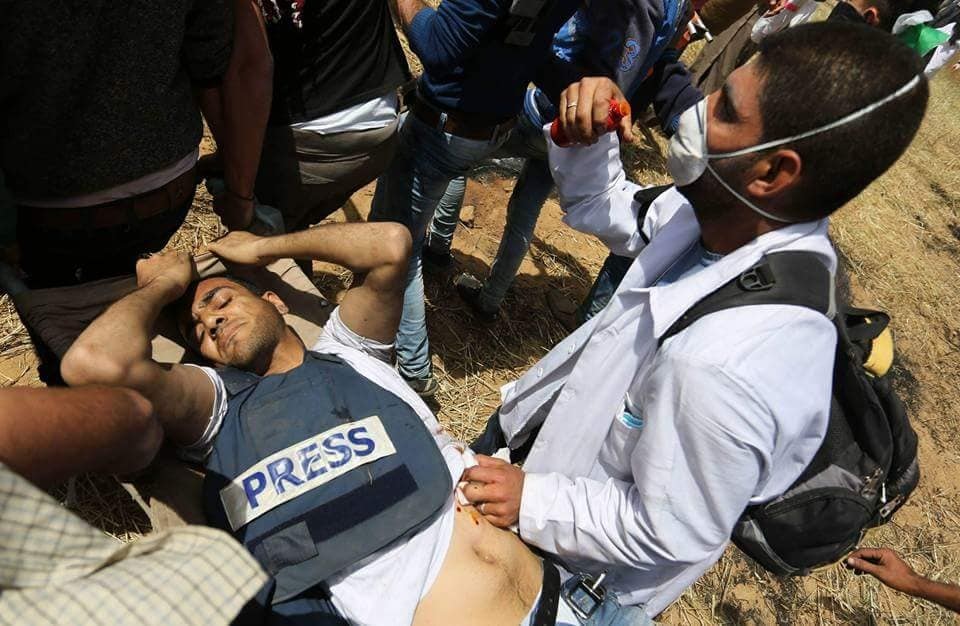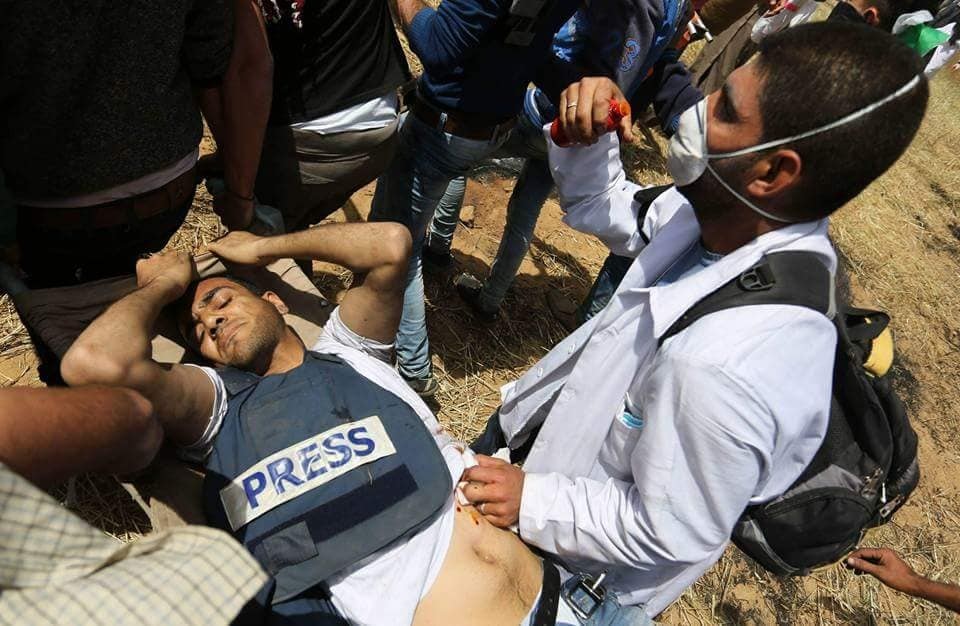 A Palestinian journalist covering ongoing protests on the Gaza border has been killed after being shot in the abdomen by an Israeli sniper.
According to local Palestinian media outlets, 30-year-old Yaser Murtaja was shot despite wearing a vest emblazoned with 'PRESS' that clearly identified him as a journalist.
Murtaja was a filmmaker and co-founder of Ain Media production company based in Gaza.
Murtaja was covering 'the Great March of Return' protests near Gaza' eastern border with Israel. The protests have seen at least 16 Palestinians killed by Israeli forces and more than 1,400 injured since they commenced in the last week of March.
About 30,000 of Palestinians had marched towards the border that separates Gaza from Israel before Israeli forces opened fire on them, claiming that some protesters had been hurling stones at Israeli Defense Force troops at the border.
When violence first broke out, Israel defended its actions, stating that they had only taken action against  "main instigators". Israel's actions were condemned worldwide, including by Pope Francis at a weekly sermon. However, the United States blocked a United Nations Security Council resolution condemning Israel's use of violence against protesters.
The Palestinian protesters, who have established a number of tent camps along the border, aim to demonstrate every Friday until the anniversary of the Nakba, or catastrophe, on 15 May.
---
Subscribe to our newsletter
---