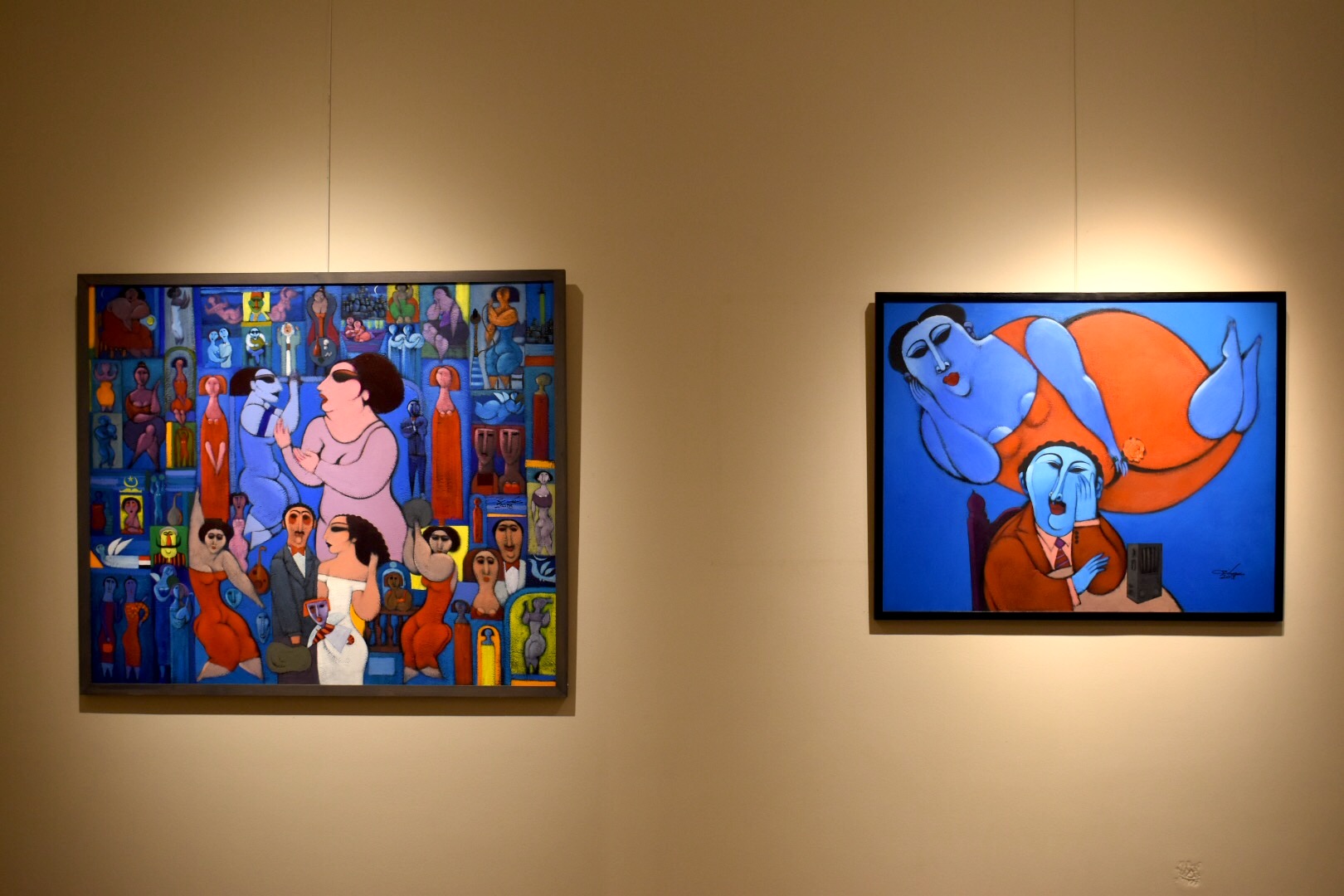 A new exhibition inspired by the famous tunes of Umm Kulthum has recently opened at Zamalek's Picasso Art Gallery in Cairo.
Artist Mustafa Rahma's soulful series of vibrant paintings lends its appreciation to the famous singer, who, he states, "was not only content to be a beautiful voice, [but] a cultural phenomenon, an icon, the voice of Egypt." More specifically, however, the exhibition focuses on her audience, which he explains, has received little attention from artists so far. These women el-hawanem – translated as ladies – eagerly followed all her recitals, and were much loved by the singer.
Speaking to Al-Monitor, Rahma detailed how his works centre on Egypt in the 1950s and 1960s, a time when life was "simple, aesthetic, and free of stress"; when women would rarely wear the hijab or niqab, and when it would be hard to find a man sporting a beard.
The hawanem, he states, had a "refined taste", would indulge in afternoon tea with Groppi cakes, or savour a fresh coffee and a cigarette while listening to Khultum's music.
Indeed, Umm Kulthum became an internationally renowned star and to this day is widely revered both in Egypt as an immense symbol of national pride, and abroad. During the period depicted in Rahma's paintings, her concerts would be full to capacity, and those unable to make it to see her in person would listen on the radio.
Rahma's collection, throughout which lively patchworks of colour speak of the vivacity of the times, provides a stark contrast to the black and white on-screen images of Kulthum with which we are left today – which was, he explains, his intention. Now 66, Rahma admits that he feels extremely nostalgic for the period.
Thus far, according to gallery curator, Rasha Maarouf, the exhibition has been very popular, and will continue to open until 16th April.