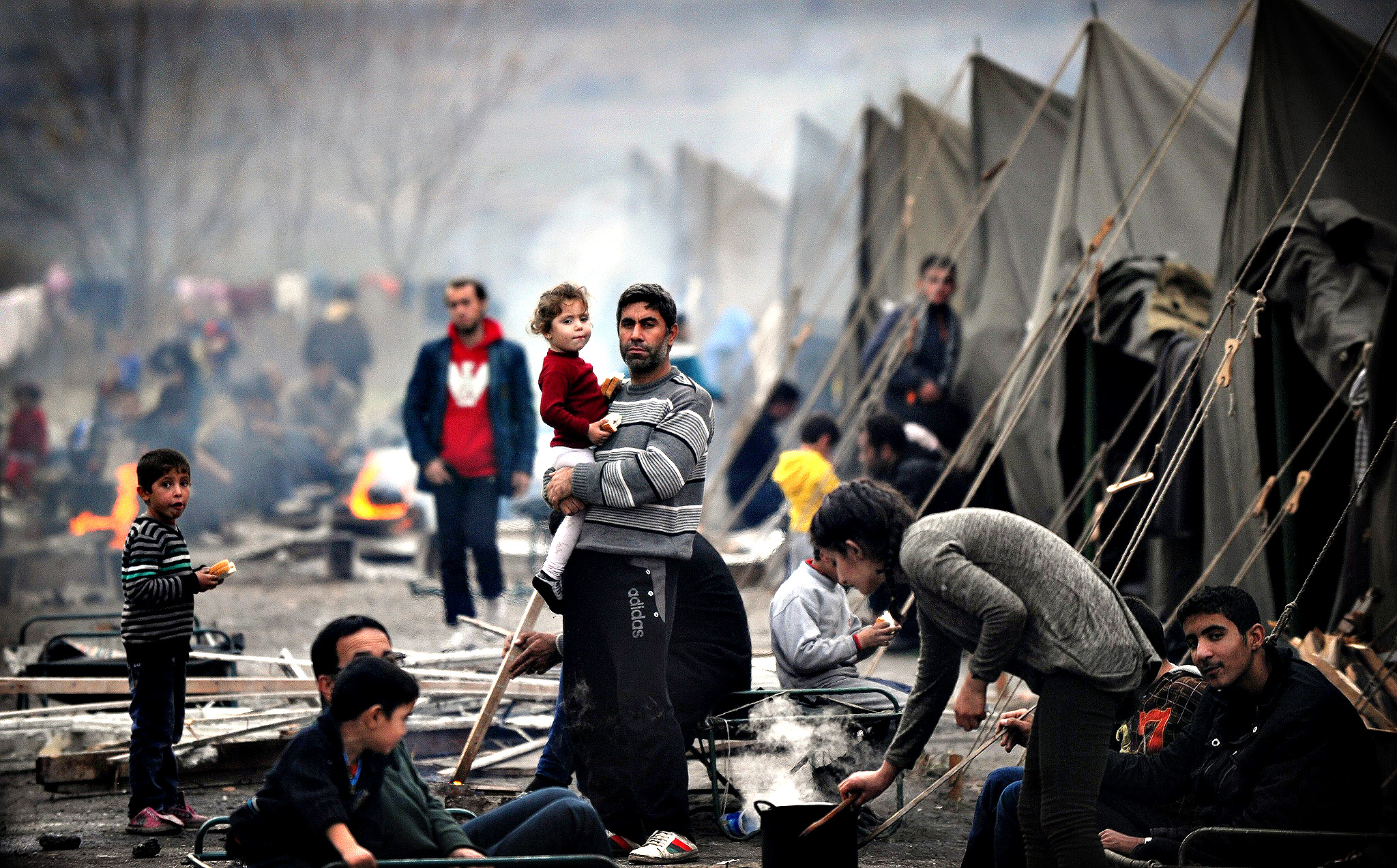 US President Donald Trump has said in a tweet that Russia should "get ready" for US missile strike on Syria in response to the chemical weapon attack on a town outside Damascus at the weekend.
On Twitter, Trump wrote "Russia vows to shoot down any and all missiles fired at Syria. Get ready Russia, because they will be coming, nice and new and 'smart! You shouldn't be partners with a Gas Killing Animal who kills his people and enjoys it."
"Many dead, including women and children, in mindless CHEMICAL attack in Syria. Area of atrocity is [on] lockdown and encircled by Syrian Army, making it completely inaccessible to outside world. President Putin, Russia and Iran are responsible for backing Animal Assad. Big price…" Trump further added on Twitter.
Trump condemned the chemical attack in Syria and said that whoever is responsible for the attacks must be held accountable for these human rights abuses.
Dozens of people were killed by poison gas in Syria in a deadly attack that happened late on Saturday in the town of Douma in eastern Ghouta. The Syrian government has denied any involvement in launching the chemical attack.
"WHO demands immediate unhindered access to the area to provide care to those affected, to assess the health impacts and to deliver a comprehensive public health response," Peter Salama, the agency's deputy director-general for emergency preparedness and response, said in a statement issued in Geneva, according to The Guardian.
The report further added that UN aid agencies do not have access to eastern Ghouta, including Douma, where the attack occurred.