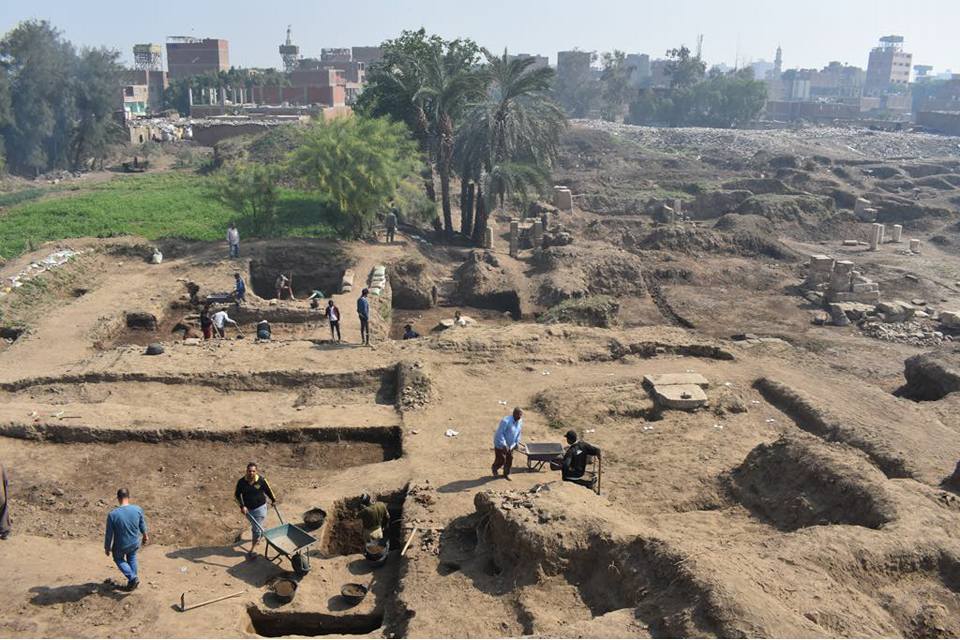 The Ain Shams University archaeological mission has uncovered a royal celebrations hall dating back to the era of Ramses in Matareya district, according to a statement by Ministry of Antiquities.
Head of the excavation, Mamdouh al-Damati, considers the hall "the first of its kind" from the New Kingdom period. It was discovered inside the palace used to host royal celebrations; from this, al-Damati infers that it was where the King must have celebrated royal events like the Jubilee feast. He stated that "it was discovered under the soft brick buildings and the commercial residential area which date back to the third transition period, especially the era of the families of the twenty-second and twenty-third."
In addition, to the royal celebrations hall, which has a rectangular floor measuring 2.90m x 1.90m that consists of limestone tiles and rises 80 cm from the ground, a collection of brick walls belonging to a multi-story building were also uncovered, which reveal the three phases of construction dating back to the Ramses era.
Important artefacts were also found at the site, including a painting of the high priests of the Sun Prince Nept Ma Raa, five stone blocks carved from the reign of Ramses II, pottery figures dating to the 27th Dynasty, and the lower portion of a priests' statue from the Ramses era.
---
Subscribe to our newsletter
---