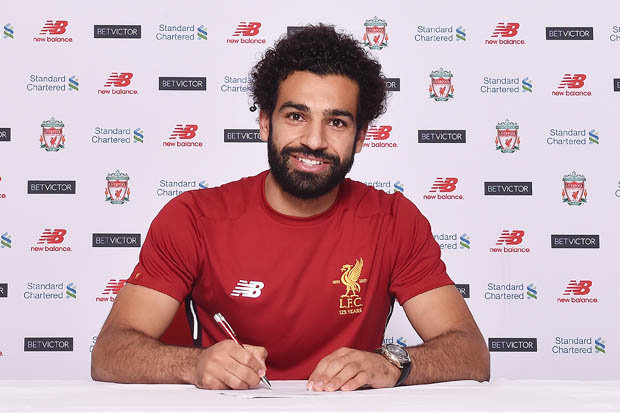 According to media reports, Egypt's football legend, Mo Salah, has just donated an large sum, the equivalent of around EGP 8,000,000, to his hometown, Nagrig.
Salah and his father made a deal to buy, and then donate, land close to his hometown in Gharbia, upon which will be built a much needed sewage treatment plant to treat the Basioun area, including Nagrig.
Villagers echo the world's high opinion of the star. Speaking to Middle East Eye, Matrawy Abu Habsah, a teacher from Nagrig, "I can't tell you how much he means to us, honestly. What he's done for us and for Egypt, I just can't explain it at all. I'm just tearing up speaking about him right now." Ahmed Daef Sakar, the governor of Gharbia, reportedly called Salah's father to thank him for "all the charitable work [he] has done to serve his country."
"He is a great role model," Sakar said, "to be followed by young people and is loved by millions around the world because he paints happiness on their faces."
Salah has previously made other donations to the village, leading him to be dubbed, "The Happiness Maker." Former contributions went towards buying hospital equipment, renovating schools, and building an ambulance unit.
Salah has previous turned down a luxury villa from Zamalek's former president, Mamdouh Abbas, urging him to donate the money to his hometown instead.
It is not only his village, however, that has benefited from the footballer's kindness, Salah having donated the equivalent of EGP 644000 to the Association of Veteran Egyptian Players, and nearly EGP 12,191,000 to 57357 Children's Cancer Hospital in Cairo. Perhaps his most surprising act, however, followed his discovery that his family had been robbed, when he not only convinced his father to drop the charges against the burglar, but gave the thief money and offered to help him search for a job.
---
Subscribe to our newsletter
---