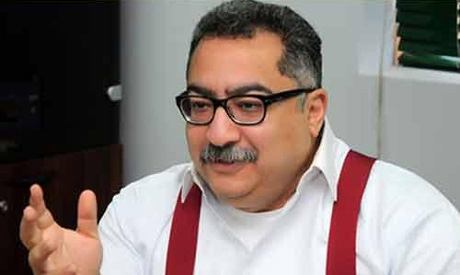 The extremely well-known Egyptian television anchor, Ibrahim Eissa, has provoked outrage for questioning the necessity of fasting during Ramadan.
Speaking on a program on the US-based television channel, Alhurra, Eissa stated that "fasting is considered a sovereign decision, Allah commanded us, yet we are not informed on the wisdom behind fasting." He revealed that he had done his own in-depth research into the reasons commonly given for fasting, such as encouraging sympathy towards the poor – the main reason given by Islamic preachers -, but appreciates that scientific evidence shows fasting to be unhealthy and encouraging further social separation.
Indeed, Eissa said that fasting is merely a Muslim interpretation of abstract orders from Allah, not a divine law that needs to followed.
However, Egypt Independent reports that the former head of the Fatwas Committee in the Al-Azhar Mosque, Abdel Hamid al-Atrash, does not consider Eissa authorised to give an opinion on Islamic matters. Al-Atrash explained how the issue on which the anchor was speaking is a specialisation for Islamic scholars who have graduated from Al-Azhar; Eissa therefore does not have a deep enough understanding to give his views. "Just as it is not logical that a police officer discusses medicine," al-Atrash stated, "the government should prevent those who do not understand Islam from discussing Islamic issues such as fasting."
He continued to assert that many nations have been instructed by Allah to fast so that they can understand the suffering of poor people, and that it also has many health benefits, including allowing for toxins in the body to be replaced.
---
Subscribe to our newsletter
---