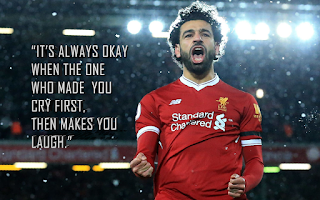 Mohamed Salah got candid in a recent interview with Marco describing the moment he left the Champions League final in tears as the worst moment of his career.
"When I fell to the ground, I had a mixture of physical pain and a lot of worry. Also, anger and sadness for not being able to continue playing the Champions League final. Moments later, I also thought about the possibility of not playing in the World Cup and that was a devastating thought, " Salah elaborated.
Fortunately, Mohamed Salah was listed among the Egypt's 2018 World Cup team. He assuringly mentioned that he felt better, and added that whether or not he would be able to play in the Egypt vs. Uruguay match on Friday was dependent on how he will feel as the date approaches.
When asked on Sergio Ramos's claims that Salah could have been able to play the second half of the Champions League Final if he had taken an injection, Salah laughed, and fired back saying, "My comment is that it's always okay when the one who made you cry first, then makes you laugh. Maybe he could also tell me if I'm going to be ready for the World Cup?"
---
Subscribe to our newsletter
---