FIFA has declared its first African investor for the 2018 World Cup – the Egyptian government.
As of Tuesday in Moscow, The Egypt – Experience & Invest campaign formally signed a contract with FIFA to claim title as the Official African Regional Support of the 2018 FIFA World Cup in Russia.
The value of the sponsorship has not yet been revealed; however, the deal has been signed as an opportunity for Egypt to display the large spectrum of touristic  and investment opportunities the country has to offer.
"This is the first FIFA World Cup that the Pharaohs have qualified for since Italia [19]90, and Egypt — Experience & Invest is determined to use this opportunity to showcase in a modern way the rich and rewarding diversity of tourism experiences that our country offers," Minister of Tourism Rania Al-Mashat said, reported a FIFA press release.
It is also mentioned that, outside of China Russia, and Qatar, this is the first World Cup sponsorship for FIFA in the past five years.
"Being an Official Regional Supporter of the 2018 FIFA World Cup in Russia gives us the outreach in Africa to highlight and communicate the premium positioning and enormous investment diversity and potential Egypt has to offer," said Minister of Investment and International Cooperation Sahar Nasr.
The Egypt — Experience & Invest campaign uses social media hashtags #thisisegypt and #investinegypt, Instagram account @experienceegypt, as well as websites www.investinegypt.gov.eg/english and http://www.egypt.travel/
FIFA has also mentioned that miscrosite www.egypt.travel/worldcup will be available for the 2018 World Cup.
The sponsorship agreement brings the number of FIFA sponsors to 20 sponsors out of the 34 places in a 2018 World Cup commercial program, AP reports.
"Similar to FIFA, whose aim is to enhance the appeal of football, Egypt – Experience & Invest's main objective is to highlight the beauty of Egypt as a country and promote its economic investment possibilities," Downie added.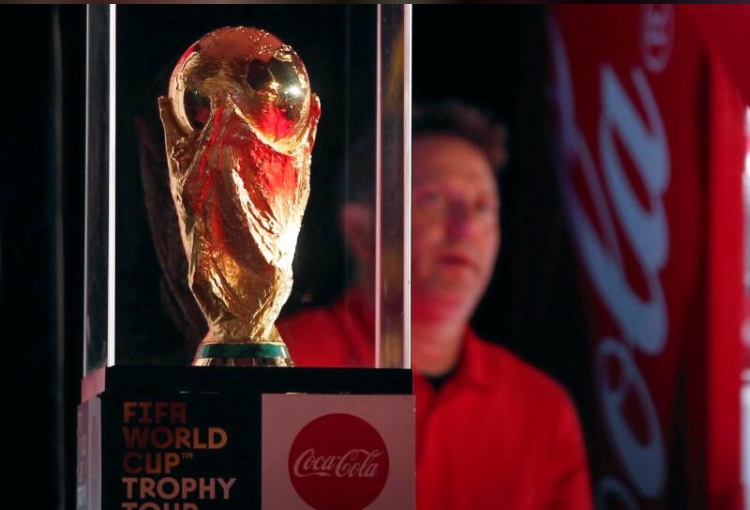 Egypt will play against Uruguay at the World Cup on Friday, Russia on 19th of June, and then Saudi Arabia on the 25th of June.
"Egypt has initiated a novel and modern approach to attract more tourists from around the world and also promote the country as a great destination to invest," Minister Al-Mashat said on her Instagram account.