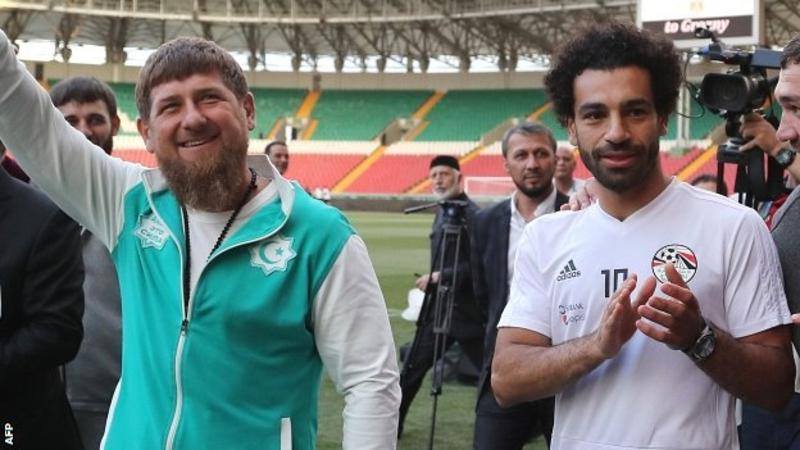 Chechen leader Ramzan Kadyrov granted Mohamed Salah an honorary citizenship at a gala dinner with the Egyptian team in Kadyrov's palace in Grozny, the city where the national team was staying.
This wasn't the first time the Chechen leader expressed his fondness of the Liverpool FC player. When Mo Salah missed the Egyptian team's first practice at Akhmat Arena to recover from his shoulder injury, and opted to rest at the hotel where the team was staying instead, Kadyrov drove up to his hotel, woke him up and accompanied him to the stadium to meet fans. He proudly showed him off at the court, where he took multiple photographs with him.
Reports criticized Kadyrov for using Salah for propaganda purposes, which the Chechen leader firmly denied. In an
interview with BBC
, he said: "Everyone has played here, even Maradona at our stadium, but we don't use this kind of thing for politics. Our enemies are paid to write things like that. I didn't invite Mo Salah or the Egyptian team. They chose us themselves."
The Egyptian Football Association made no comment on their controversial choice of Chechnya as the team's base for the World Cup.
Chechen has been recently condemned for
alleged human rights abuse
, its crackdown on political opponents and a widely reported
anti-gay program
.
Egypt is set to play against Saudi Arabia on Monday at 4:00 pm, despite the two teams' disqualification from the group stage.
---
Subscribe to our newsletter
---