Summertime is a great opportunity for international and local travelers alike to discover the beauty hidden in the sands of Egypt. Egypt is well-known for its famous millennia-old monuments that are sitting along the Nile River Valley, such as the Great Pyramids of Giza and Luxor's hieroglyph-linked Karnak Temple and Valley of the Kings tombs. Not to mention the museums that carries a trove of antiques and some of the most historical artifacts in the world. However, regardless of these magnificent discoveries, there are still various Islands of alluring beauty to discover in Egypt. Here are some of the most captivating new launches currently in the North Coast that will enrich your summer experience: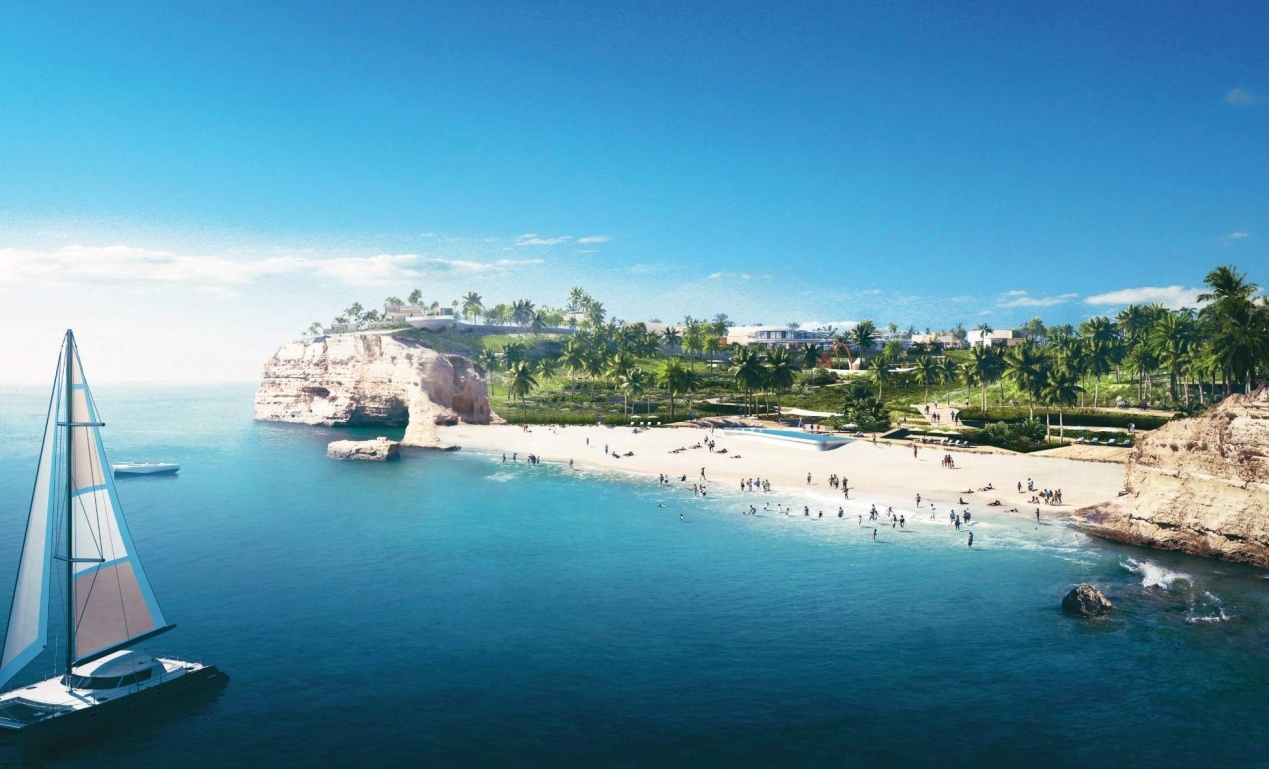 Kai Sahel is Misr Italia's sensual and spirited project located in the North Coast. A place where you can expect to engage in every activity you desire. Couples can engage on the romantic sunset while being captivated by the nature surrounding you. Restaurants located on the pier provide an intimate experience with your loved ones or an arranged therapeutic massage. Energetic and active individuals can also engage in energetic water sports or play several sports under the warm sun in the morning, while attending various concerts that light up the night.
Kai Sahel is positioned in one of the most convenient areas, being only an hour away from Marsa Matrouh, two hours away from Alexandria, and 93 km from Marassi.
Kai Sahel embraces a design in all its twin houses, townhouses, chalets and villas. All developments overlook stunning views from the turquoise, sparkling sea and lagoons incorporated with the lush greenery surrounding the coast.
Kai Sahel cares about indulging its residents by providing them with all the needed amenities and facilities which include hotels, retails, entertainment areas, a sensation park, serenity lagoons, a sports area, a club house, a cultural hub and a beach pier. Kai sahel is a place for everyone to enjoy.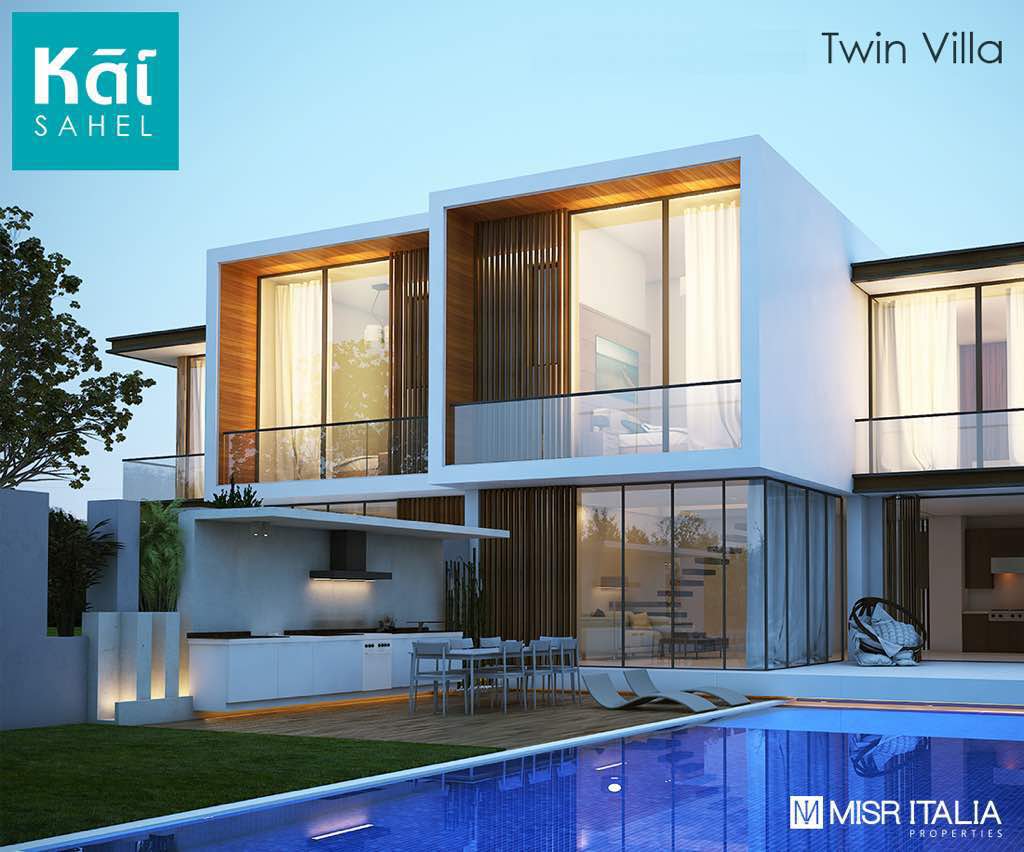 The Waterway North Coast is a cozy boutique compound by Equity Real Estate Development. It's a place where you can relax and enjoy your vacation in a soothing environment away from the hustle and bustle of the outside cities. The Waterway resembles one's dream destination where the vivid green areas and fascinating water features merge together in complete harmony.
The Waterway presents an ideal location. It is situated 186 km from Alexandria and is also in close proximity to El Alamein City, Borg EL Arab Airport and Alexandria Airport.
The Waterway offers a wide range of fully finished VIP villas, twin houses, townhouses and cabanas with exceptional design that please the eye. All of which have marvelous views either of the colorful landscape, the amazing water features or of the gorgeous beach.
The Waterway features many facilities for the comfort and pleasure of its residents ranging from hotel beach apartments, a retail promenade, club houses, playgrounds, kids area, beach pools and infinity edge pools.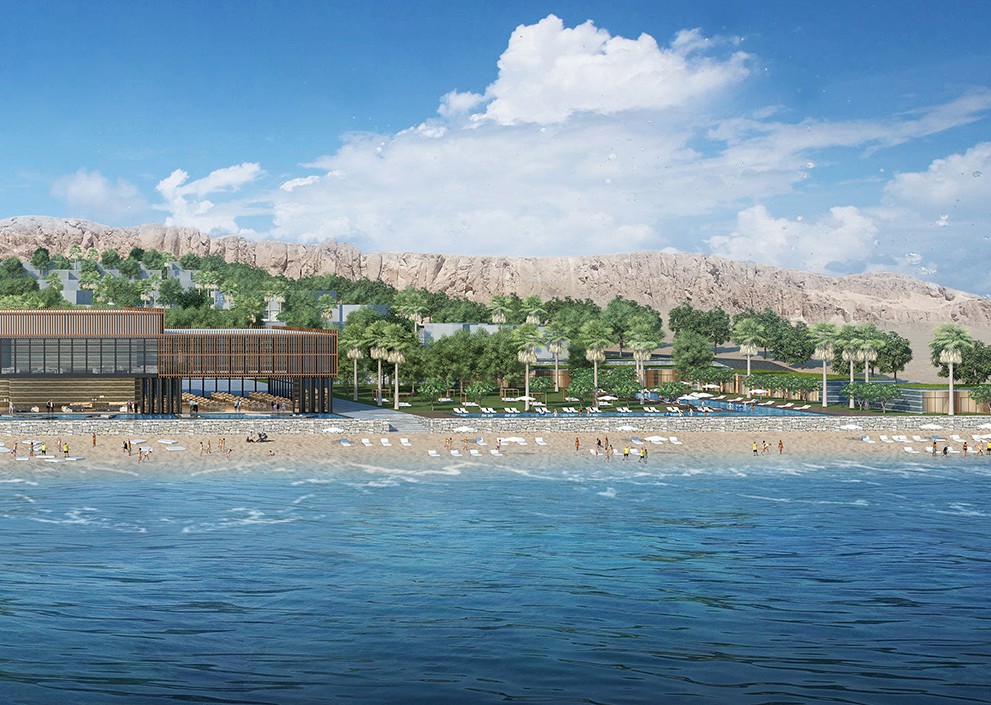 El Masiaf is M2 Developments project that will revive the past essence of the summer that is continuously longed for. It is a place where one can enjoy the everlasting simple pleasures of summer meditative relaxation with a touch of the everyday function of today.
El Masyaf has the perfect spot in North Coast where it is located just 75 km from MarsaMatrouh and 10 km away from Fouka Road.
El Masiaf introduces a holistic, sensuous experience where one can enjoy the feeling of the soft sand between their toes, the fresh wind, the soothing sounds of the waves easing their mind and body. The marvelous, eye-pleasing architecture appearing in every unit – from family homes, to villas, chalets and twin houses.
El Masyaf is an integrated compound where you can find all your heart's desires. It features an exquisite beach restaurant, a luxurious marina, an enchanting hotel, a playground and commercial areas for all ages.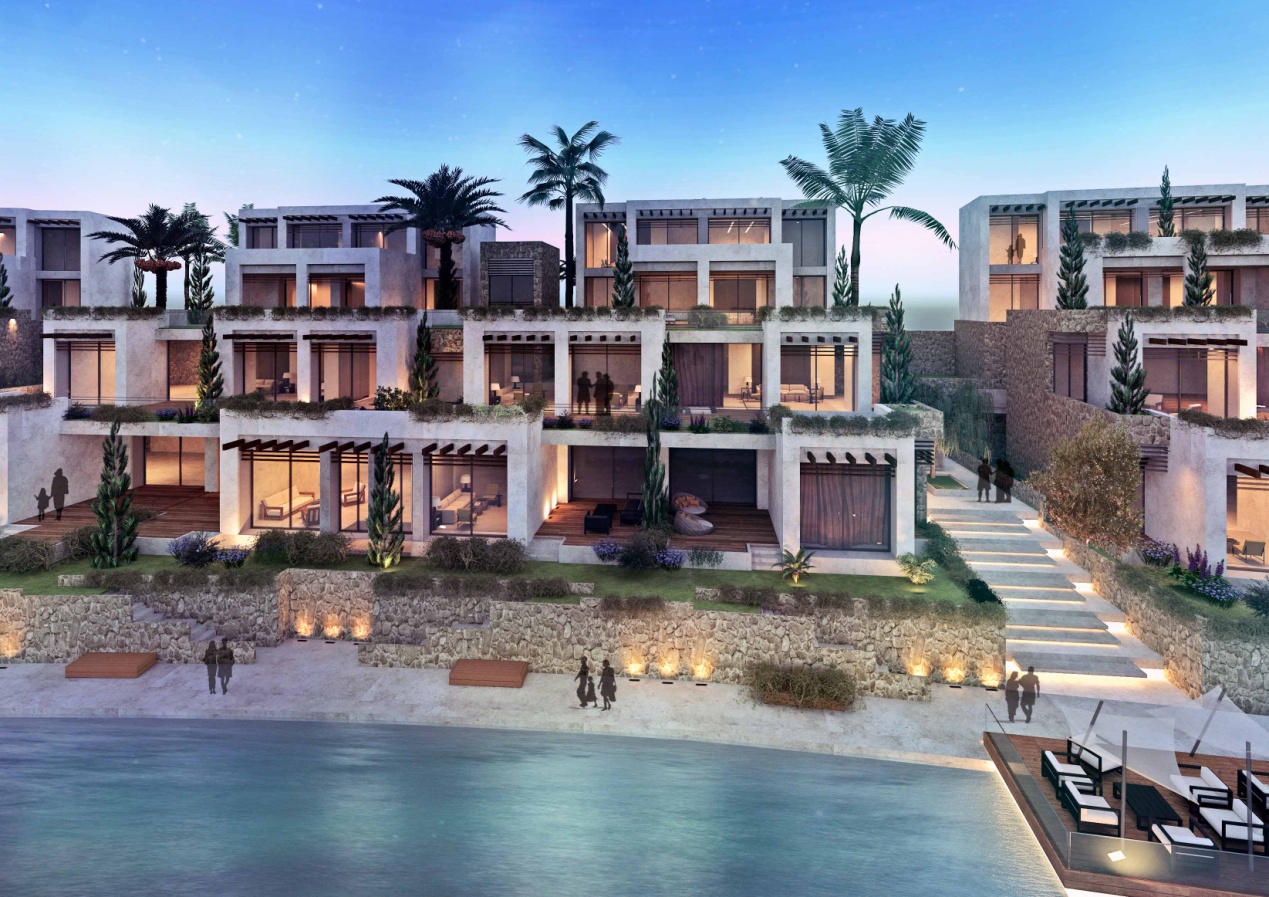 Marassi is a luxurious touristic project by EmaarMisr. It's the perfect vacation destination for anyone wanting to get away from their chaotic daily routine to enjoy a gratifying, world class experience. It is the upcoming international Marina offering world-class tourism and leisure holiday destination.
Marassi is located on Sidi Abdel Rahman and Alamein which are two of the most fascinating beaches in the North Coast. One can enjoy these beaches throughout the year, as the weather is always warm and sunny while tempting swimmers to hop into the sparkly water for a refreshing swim.
Marassi will give you a sensation of multiculturalism since it was designed with the precise harmony of diverse Mediterranean lifestyles Including Egypt, Greece, Morocco, Spain, Tunisia and Italy, which is transparent in all the units presented from the studios and the apartments, to the penthouses, townhouses, twin houses, chalets and villas.
Marassi has various offerings ranging from a 5 stars hotel, a clubhouse, a yacht club, lagoons, dining facilities, sports facilities, family activities, a park, a mall, a golf course and a nightlife.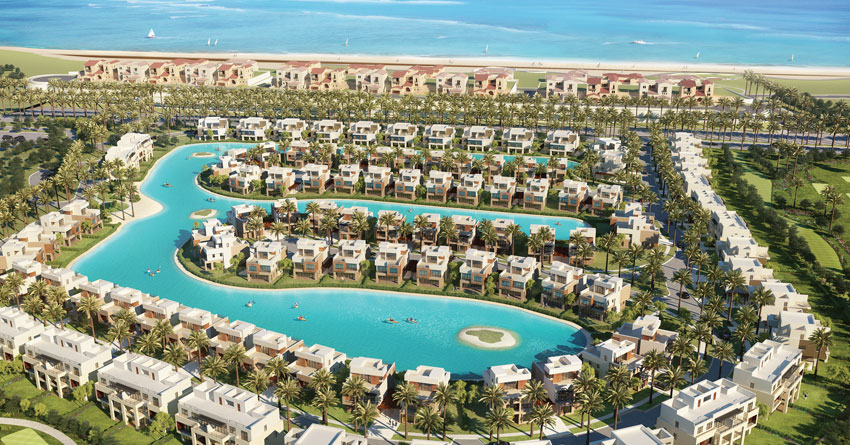 Coast 82 is a majestic project constructed in agreement with its natural surroundings by Hyde Park. It's designed to capture your senses and inspire your heart, mind and soul. Coast 82 is the perfect escape from the urban life where you can enjoy the peace and tranquility emerging from the sight of the beautiful turquoise sea and the vibrant exquisite landscape.
Coast 82 has an incredibly secluded location that will take reisdents to a different time and place. It's situated just 82 km from MarsaMatrouh and 2 km away from Fouka Road.
Coast 82 embraces a unique contemporary architecture that reflects boldness as its homes are carved within the native landscape; blending with the land as if they are a natural part of it. Coast 82 offers lavish villas and deluxe chalets and apartments that cater to every taste and preference. All of its units blend gracefully with nature's elements allowing you to enjoy the sound of the smooth waves, the serene sun rays reflecting on the crystalline blue water and the breathtaking landscape with its fruit trees and flowers.
Coast 82 promises a perfectly serviced dream holiday catering all your needs in its featured 5 star hotel, a clubhouse, sports and recreational facilities, dining and shopping promenade, parks, valleys and lagoons.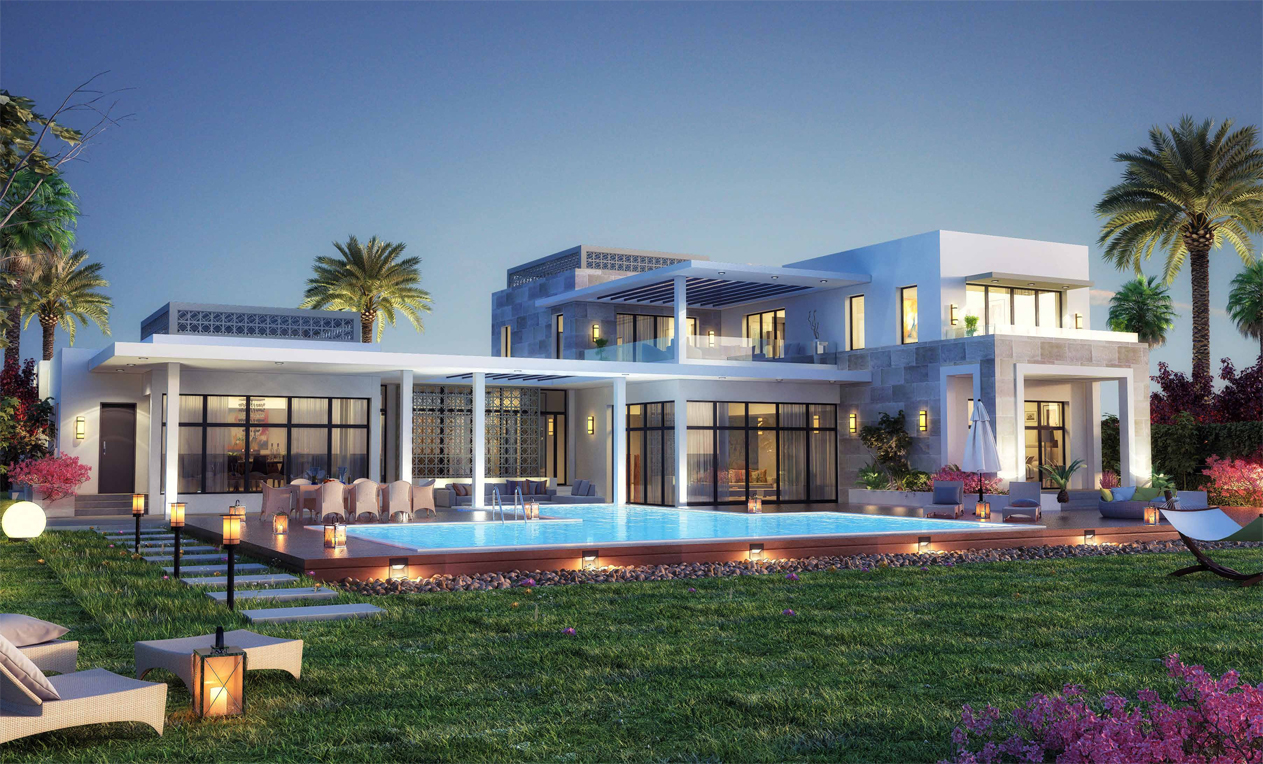 North Edge is a remarkable new compound by City Edge Developments. A hybrid between the soul of Miami and the urban pace of Dubai will change your insight in Egypt. North Edge enjoys both the modern essence of the new world and the forever lasting beauty of nature.
North Edge occupies a premium space on Alamein's stunning seashore where it's located just 107 km from Alexandria and 184 km from MarsaMatrouh.
North Edge has iconic architecture that transforms an ordinary compound into an impeccably crafted masterpiece. Its towers scrape the sky allowing the residents to see beyond the horizon and enjoy thebreathtaking views of theturquoise sea or lagoons. North Edge Towers are the first and only towers in the North Coast that embrace the perception of luxurious, self-sufficient homes that don't close their doors after any season. They offer1 bedroom to 4 bedrooms apartments & chalets, all of a contemporary and sleek design.
North Edge is perfectly serviced with various amenities that all govern the luxury and satisfaction of its residents such as: a world class gym, infinity pools, a jogging track, a kid's area, supermarkets, entertainment facilities, sports facilities and an international retail area.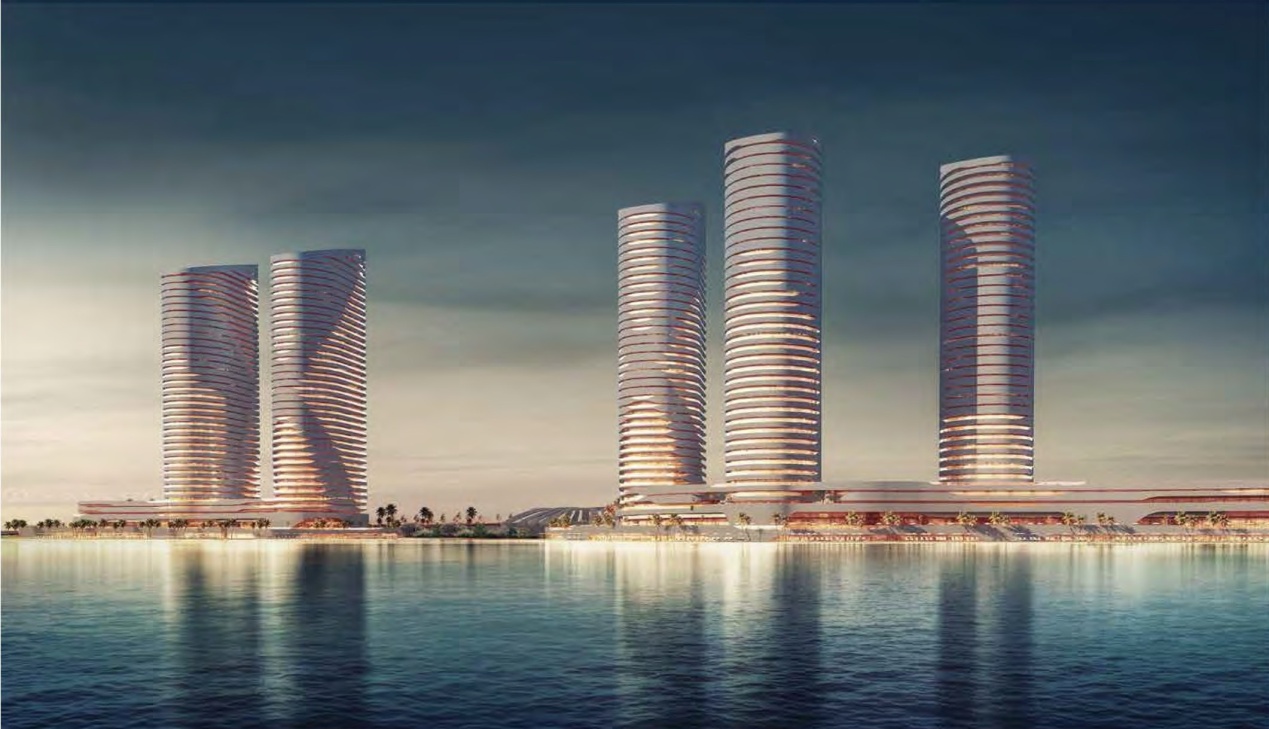 Malaaz is the latest booming project by Sodic and it will be launching soon. Keep an eye out for it and prepare to be astonished!
---
Subscribe to our newsletter
---