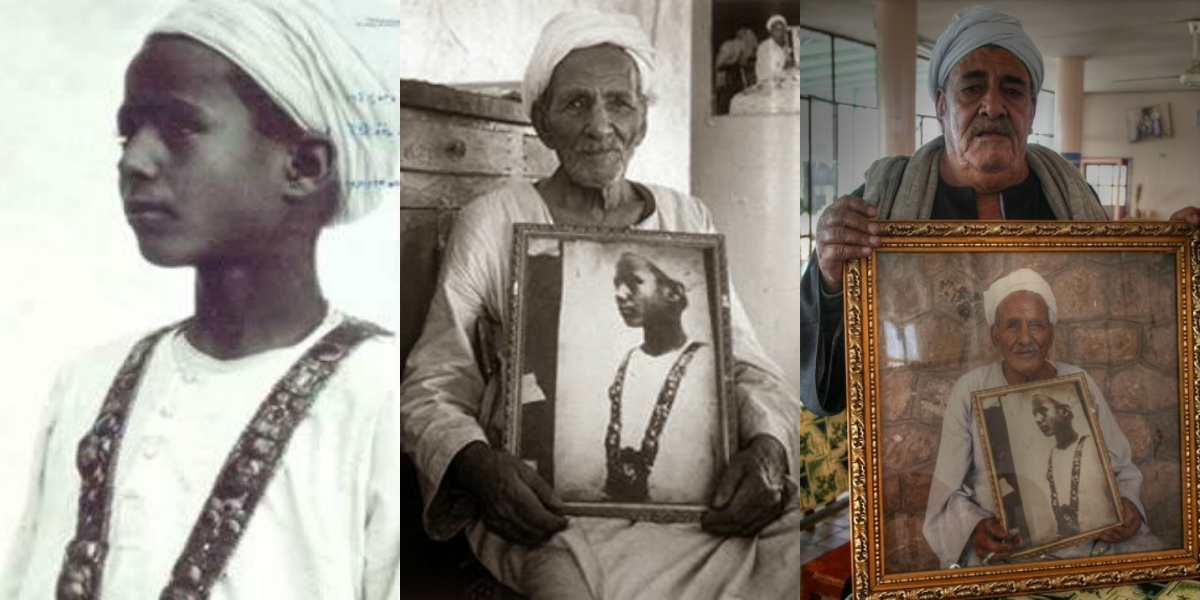 When hearing about the discovery of the tomb of Tutankhamun, only one name ever comes to mind: Howard Carter. However, it is is an oversimplification to only think of Carter as the whole reason for the boy king's tomb discovery. While this article by no means discredits the work that Carter did to find the tomb, as well as his meticulous recording and contributions to its study, it is important to also remember Hussein Hassan Abdel Rassuhl.
Hussein was only 12-years-old when he was working as a house boy in Howard Carter's house, supposedly making tea. On November 4th 1922, Hussein found the top of the staircase, to King Tut's tomb, 13 feet below the entrance to the tomb of Rameses VI. Supposedly, he then ran up to fetch Carter and the rest was history.
Carter gave one of Tutankhamun's elaborate necklaces to Hussein either as a souvenir or to take a photo because the Englishman probably reckoned Hussein looked similar to the boy king at the same age.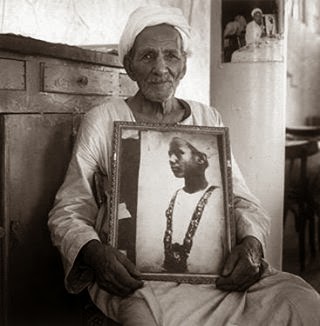 This is a photo of Sheikh Hussein, when he was 100-years-old, holding a photograph of himself when he was 12-years-old.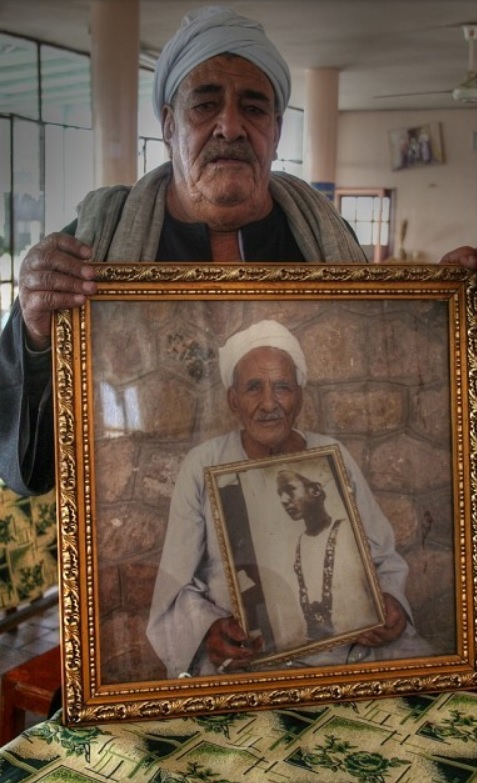 According to a few accounts, the son of Hussein is 79-years-old today. The photo above is him holding the photo his father who is now deceased. As for the necklace? Although the souvenir from the tomb was from Carter himself, Hussein later gave the necklace to the Cairo Museum, where Egyptians and foreigners can marvel its beautiful craftsmanship.
While Carter's name tours the world in every history class, through each generation; the story of Sheikh Hussein is an unknown one. Some visitors say the son of Sheikh Hussein can still be spotted around the Valley of the Kings, ready to pose for a photo and to tell his proud family tale to whoever wants to listen.
---
Subscribe to our newsletter
---