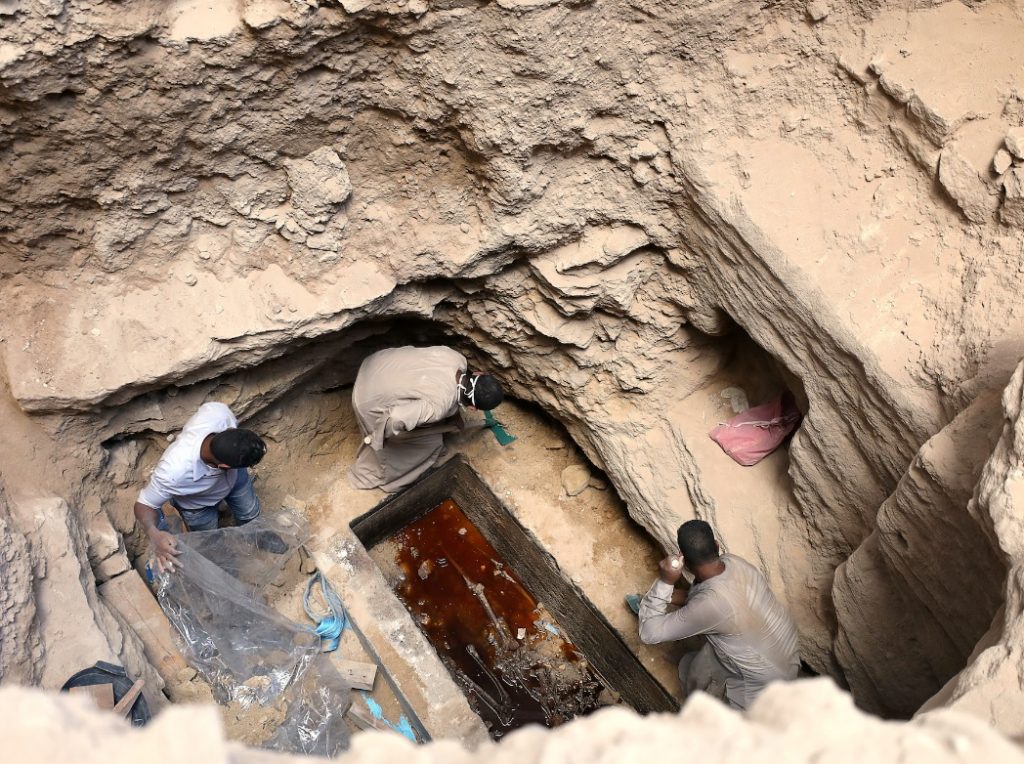 Following the discovery and the opening of the black granite sarcophagus in Alexandria, an international petition to drink the red mysterious liquid found inside has gathered more than 18,000 signatures.
The Change.org petition, which has set a goal of 25,000 signatures, aims to "let people drink the red liquid from the dark sarcophagus."
"We need to drink the red liquid from the cursed dark sarcophagus in the form of some sort of carbonated energy drink so we can assume its powers and finally die," reads the petition.
The petition was launched four days ago; it is unclear whether it is meant to be taken seriously or as a joke.
Dr. Mostafa Waziri, Secretary-General of the Supreme Council of Antiquities, announced the sarcophagus had been filled with sewage water which had leaked from a sewage trench, as well the remains of three skeletons.
The sarcophagus was found in the residential area of Sidi Gaber, where many Egyptologists, namely Zahi Hawass, expressed that the area wasn't known for  royal burials, thus, the likelihood of no prominent figures such as Alexander the Great being buried at that site.
According to an official statement by the Ministry of Antiquities, the skeletons possible belonged to three warriors, as one of the skulls bears a wound which might have resulted from an arrow.
"The ministry cannot at this moment determine the identity of the mummies or the era they lived in. However, the place of discovery and the sarcophagus itself do not indicate that it belonged to kings or emperors," the ministry said in an official statement.
Currently the archaeological authorities are examining and restoring the sarcophagus; the red liquid, which was probably sewage water and the reason for the mummies decomposition, is also undergoing examination.
---
Subscribe to our newsletter
---