Egypt's Aswan welcomed tourists arriving on the first flight direct from Madrid to Aswan in nine years.
Tourists arriving at Aswan International Airport on Friday 27 July were greeted with festivities, including traditional dance and music.
According to Aswan's governorate, 180 Spanish tourists arrived on the flight from Madrid on Friday morning. The group of Spanish tourists are expected to spend four days in Aswan, visiting the city's Ancient Egyptian and Nubian sites.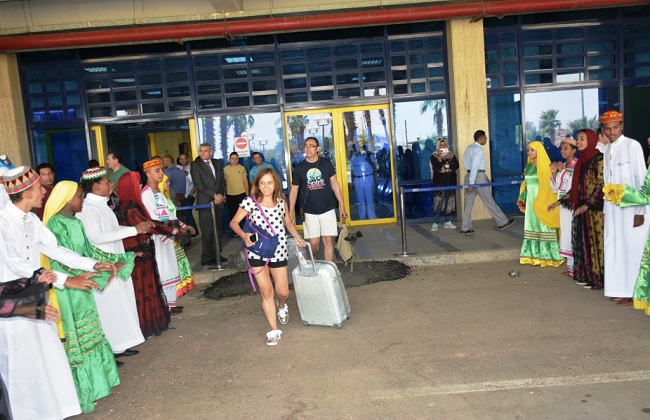 Direct flights between Madrid and Aswan will run weekly until 28 November 2018. The flight route was resumed after negotiations between Egyptian and Spanish companies to promote folk art, music and heritage.
Aswan, located in the south of Egypt, is one of Egypt's oldest cities, dating back to Ancient Egypt. The city, known in Ancient Egypt as Swenett and later Syene, is known both for its prominent Nubian culture and its Ancient Egyptian treasures.
---
Subscribe to our newsletter
---