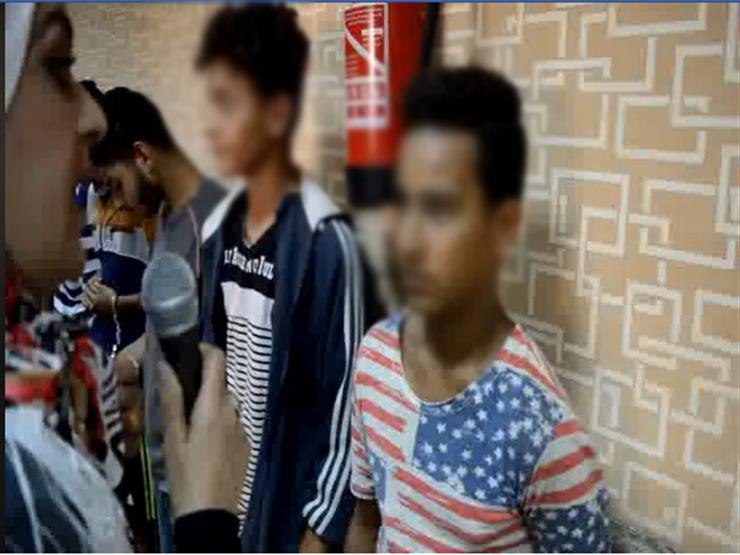 Egyptian billionaire Naguib Sawiris has offered to hire six Egyptian teenagers who were detained in the city of Ismailia after being accused of smuggling clothing.
Sawiris, who has also offered the six teenagers legal assistance, slammed the reporter for her line of questioning which has been described by many on social media as humiliating, cringe-worthy, and embarrassing.
In a video released on the official Facebook page of the Port Said governorate (which has since been deleted), six Egyptians are filmed handcuffed to each other in pairs and lined up against a wall. A reporter, Salwa Hussein, then proceeds to question each of the Egyptians about why they involved themselves in smuggling.
Hussein, in multiple instances, slams the minors for not choosing to make an "honest living" and instead choose a criminal activity.
The six minors' responses mostly revolve around them not being able to find other jobs to support their families. Hussein, however, is not satisfied with the responses. To one of the minors, Hussein asks why he did not try to "go into investment" instead of smuggling.
The question has been mocked online, with many questioning how minors living under or near the poverty line would be able to "go into investment", particularly given that entrepreneurship is difficult, even for those who are advantaged.
Among the other alternatives to smuggling provided by Hussein is cleaning. Hussein tells one of the minors they could have tried to find a job with cleaning companies, earning them EGP 50 per day.
"50 pounds? Will this feed my sisters and mother? I made 150 pounds from smuggling," responds one of the children.
To one of the last minors she speaks to, Hussein scolds the teenagers for "harming Egypt". The minor responds that smuggling clothing isn't harming Egypt and that the authorities only care to arrest the poor and not the rich whose smuggling operations are much larger and are in the millions of pounds in value.
The criticism has not only come from Sawiris and social media users. The National Council for Childhood and Motherhood announced it would take legal action in response to the viral video of the teenagers.
According to a statement released by the Council, steps have already been taken to contact the Prosecutor-General and launch legal action.
---
Subscribe to our newsletter
---