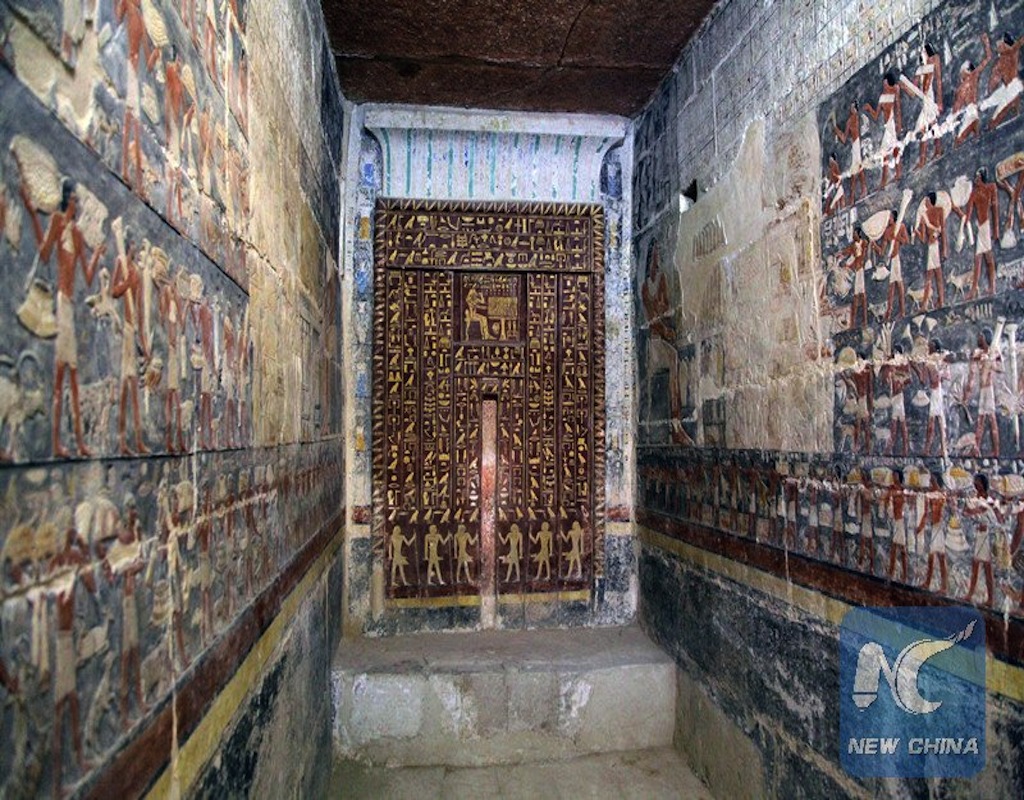 Minister of Antiquities Khaled El Enany opened the tomb of the sixth dynasty Vizier Mehu in Saqqara Necropolis, on Saturday for the first time since its discovery in 1939 by Egyptologist Zaki Saad.
Mostafa Waziri, secretary general of the Supreme Council of Antiquities, noted that restoration work was carried out before its inauguration.
"The tomb is one of the most beautiful in Saqqara Necropolis because it still keeps its vivid colours and distinguished scenes," he added, "among the most strange scenes is the one depicting the marriage of crocodiles with the existence of a turtle".
The tomb belongs to a high-ranking ancient official called Mehu, who held 48 titles as inscribed on the walls of his burial chamber and who was also related to the first king of the 6th dynasty.
It includes two chambers for his son Mery Re Ankh and grandson Hetap Ka II, as well as a long narrow corridor with six chambers.
The walls feature magnificent inscriptions of tomb's owner hunting in a jungle or fishing and drawings showing aspects of Ancient Egyptian life, such as harvesting and acrobatic dance, which was previously not shown in Saqqara before the sixth dynasty.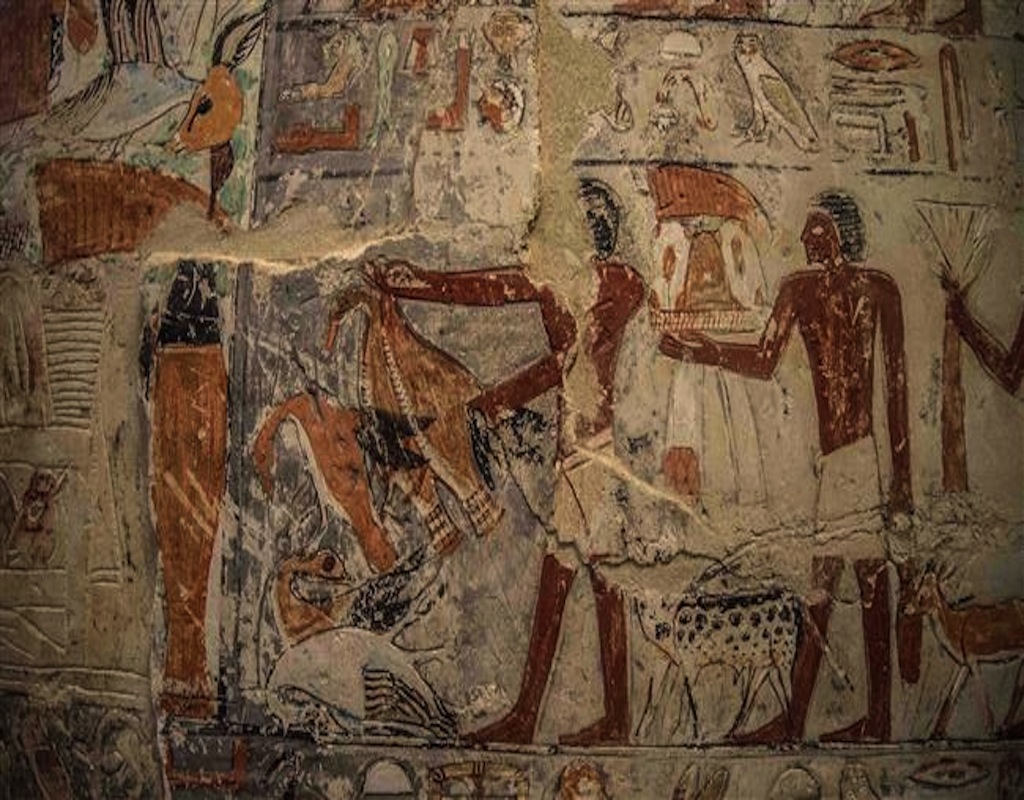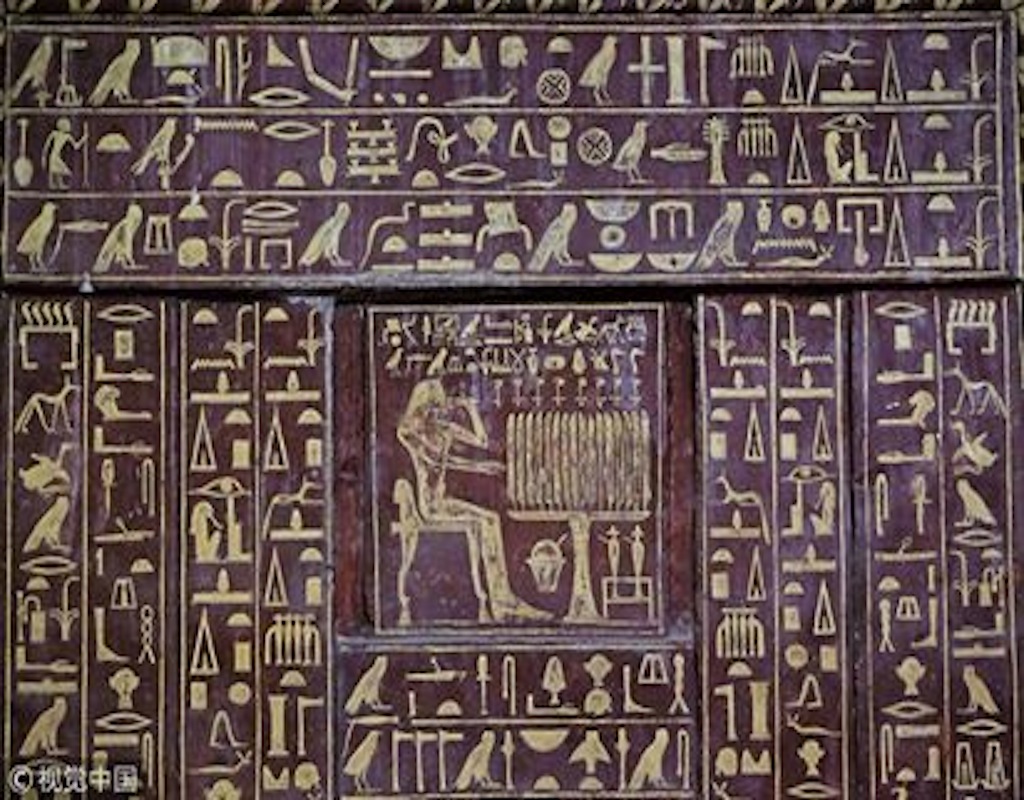 After the 2011 uprising, Egypt witnessed a sharp drop in tourism due to political instability. As such, it is hoping that these openings will attract more tourists and thrive the industry once again.
"We are making sure to constantly present cultural content for tourists…today, we opened this previously discovered tomb to invite ambassadors and show the media that Egypt is safe," Minister of Antiquities Khaled El Enany said.
Twelve ambassadors, including the Brazilian, French and Belgian and the European Union, attended the opening.
Recently, Sohag's National Museum was opened after more than 25 years, which is a step by the Ministry of Antiquities to uncover the touristic resources in Upper Egypt and diversify the touristic destinations.
---
Subscribe to our newsletter
---