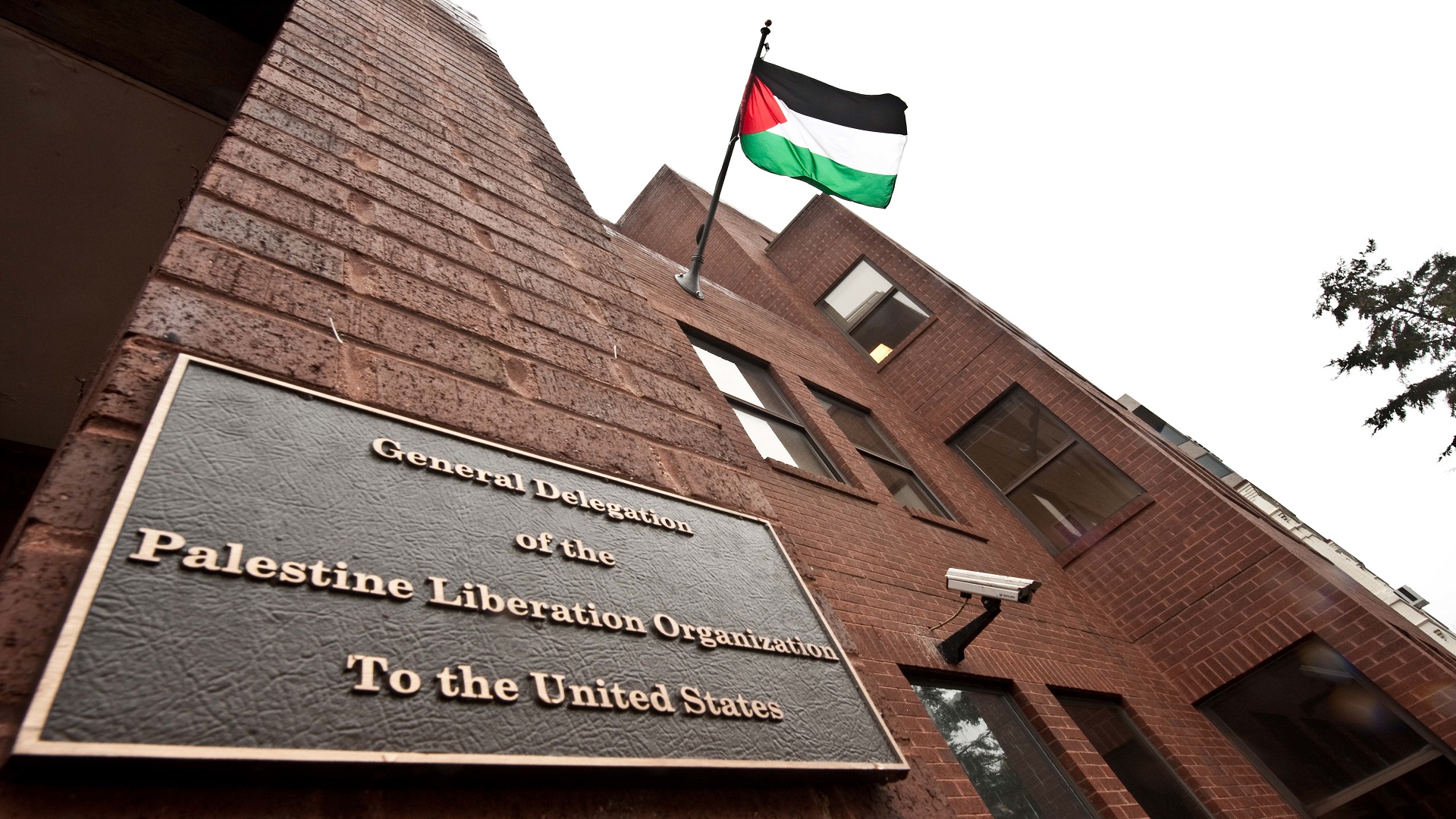 The United States Department of State has taken the extraordinary step of ordering the closure of Palestine's representative office in Washington DC.
In a press release, the State Department said that the Trump administration determined that the mission of the Palestine Liberation Organisation (PLO), which is the internationally-recognizes body representing Palestinians, would be shut down as a result of a lack of steps taken by the PLO to advance meaningful negotiations with Israel.
"[T]he PLO has not taken steps to advance the start of direct and meaningful negotiations with Israel. To the contrary, PLO leadership has condemned a U.S. peace plan they have not yet seen and refused to engage with the U.S. government with respect to peace efforts and otherwise," said the State Department in the press release published on 10 September 2018.
"As such, and reflecting Congressional concerns, the Administration has decided that the PLO office in Washington will close at this point. This decision is also consistent with Administration and Congressional concerns with Palestinian attempts to prompt an investigation of Israel by the International Criminal Court."
Despite the decision, which has been strongly condemned by Palestinian leaders, the United States clarified that it is "not retreating from…efforts to achieve a lasting and comprehensive peace".
PLO Secretary-General Saeb Erekat said that the decision to close the mission, which comes after the US cut all funding to UN Relief and Works Agency (UNRWA), is a dangerous escalation.
"This dangerous escalation shows that the US is willing to disband the international system in order to protect Israeli crimes and attacks against the land and people of Palestine as well as against peace and security in the rest of our region," said Erekat in a statement.
Egypt Unhappy
The decision to shut the mission, which first opened in 1994, is likely to anger many in the Middle East, including Egypt which is one of the key countries mediating between the Israelis and Palestinians.
An Egyptian Foreign Ministry source said that the decision to close the mission further hinders attempts to achieve a solution to the long-lasting conflict.
Earlier this week, Egypt criticized the US decision to cut funding for UNRWA, which provides a number of humanitarian services to Palestinians.
Foreign Ministry spokesperson Ahmed Abu Zeid said in a statement that Egypt is deeply concerned about the humanitarian conditions Palestinian refugees face, adding that restrictions on UNRWA prevent it from fulfilling vital and necessary humanitarian work.
Meanwhile, on Monday, Foreign Minister Sameh Shoukry met with UNRWA's Commissioner-General and stressed Cairo's continued support of UNRWA and its efforts.
Egypt's efforts to broker peace between Israel and Palestine were renewed in the past two years, with Egyptian President Abdel Fattah Al-Sisi keen to achieve a solution that appeases all sides.
---
Subscribe to our newsletter
---