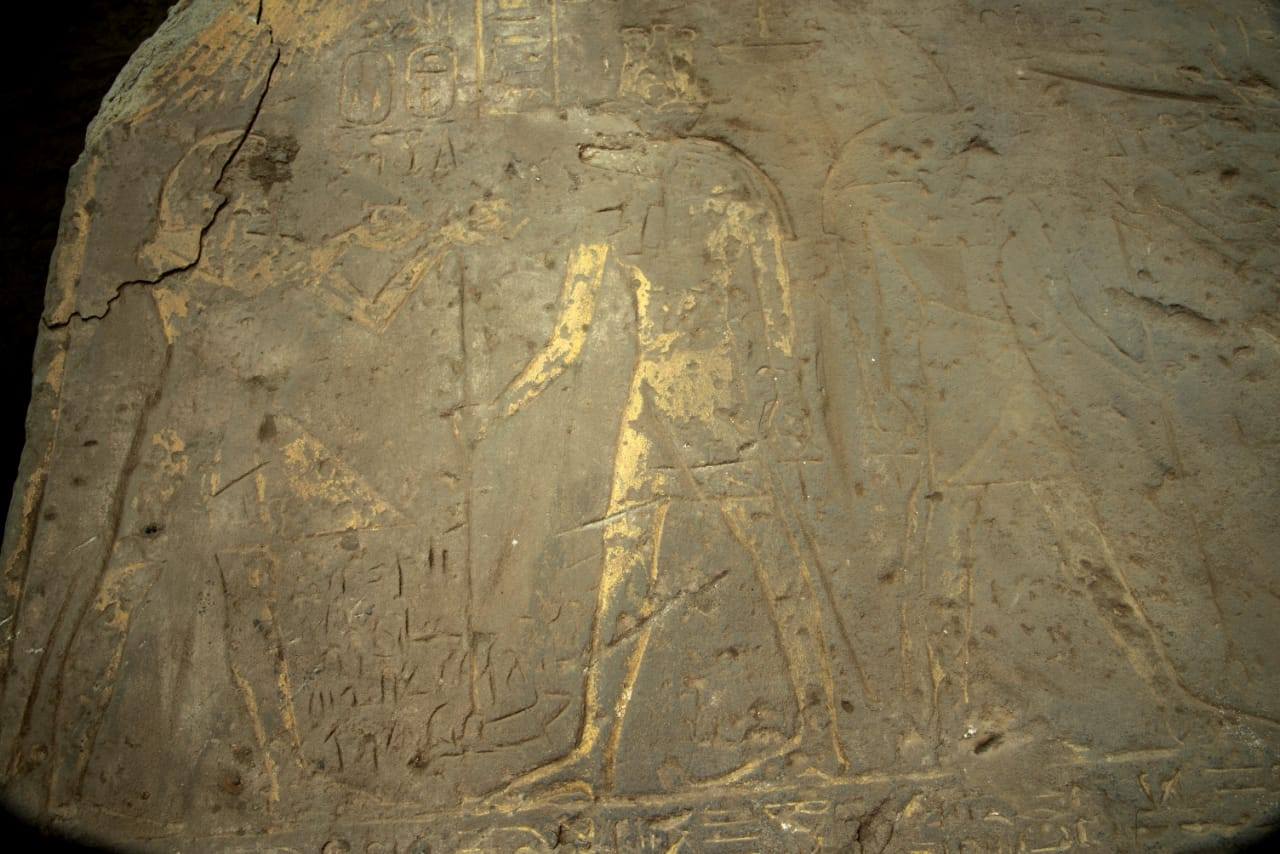 The Ministry of Antiquities announced the discovery of two sandstone stelae in the Temple of Kom Ombo in Aswan.
The discovery was made on Sunday by Egyptian archeological expedition. The latter was working on the groundwater reduction project at the Kom Ombo temple in Aswan when it discovered two sandstone stelae that belonged to King Seti I and King Ptolemy IV.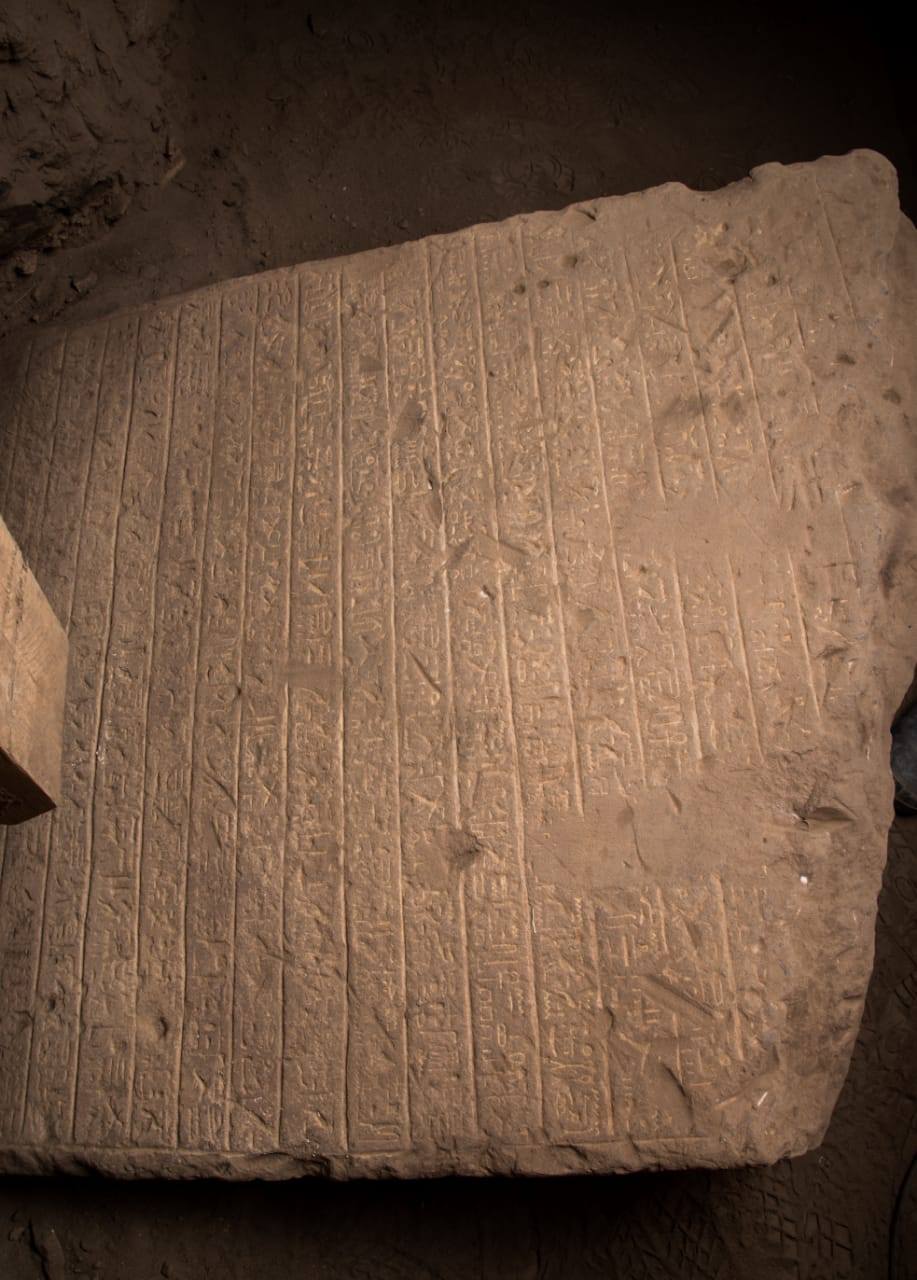 Mustafa Waziri, Secretary-General of the Supreme Council of Antiquities, explained that the first stela is 2.30 meters by 1 meter and and 30 cm thick. It was found divided into two parts, but the hieroglyphic inscriptions were preserved in good condition.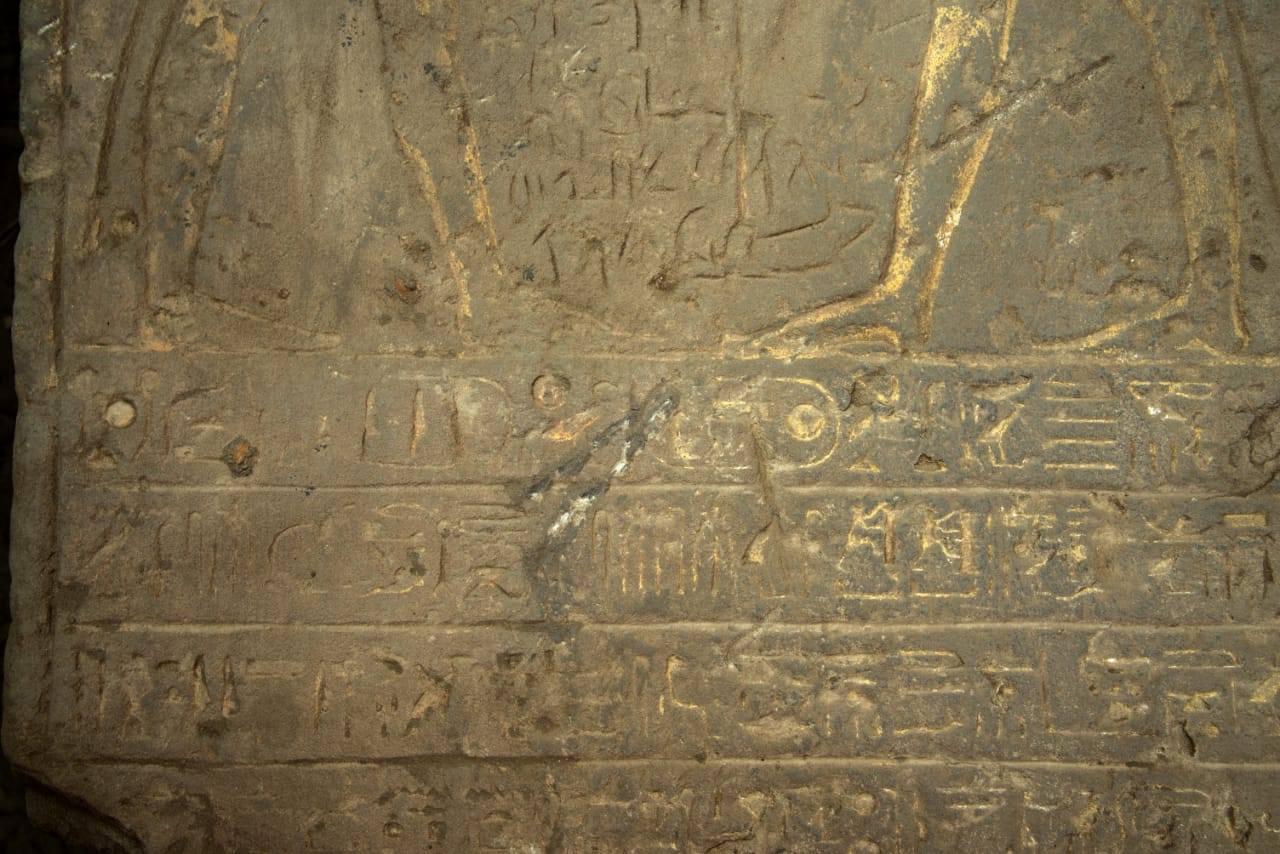 The second stela is 3.25 meters by 1.15 meters and 30 cm thick. It was also found broken into several parts and was referred to the restoration team at Ministry of Antiquities.
According to head of the Central Administration of Upper Egypt, Mohamed Abdel Badea, the first painting represents king Sety I standing in front of Horus, god of the sky, and Sobek, the crocodile god of the Nile. The second stela was of King Ptolemy IV, standing and receiving a stick with a decoration of Horus while his wife, Arsinoe III, stood behind him.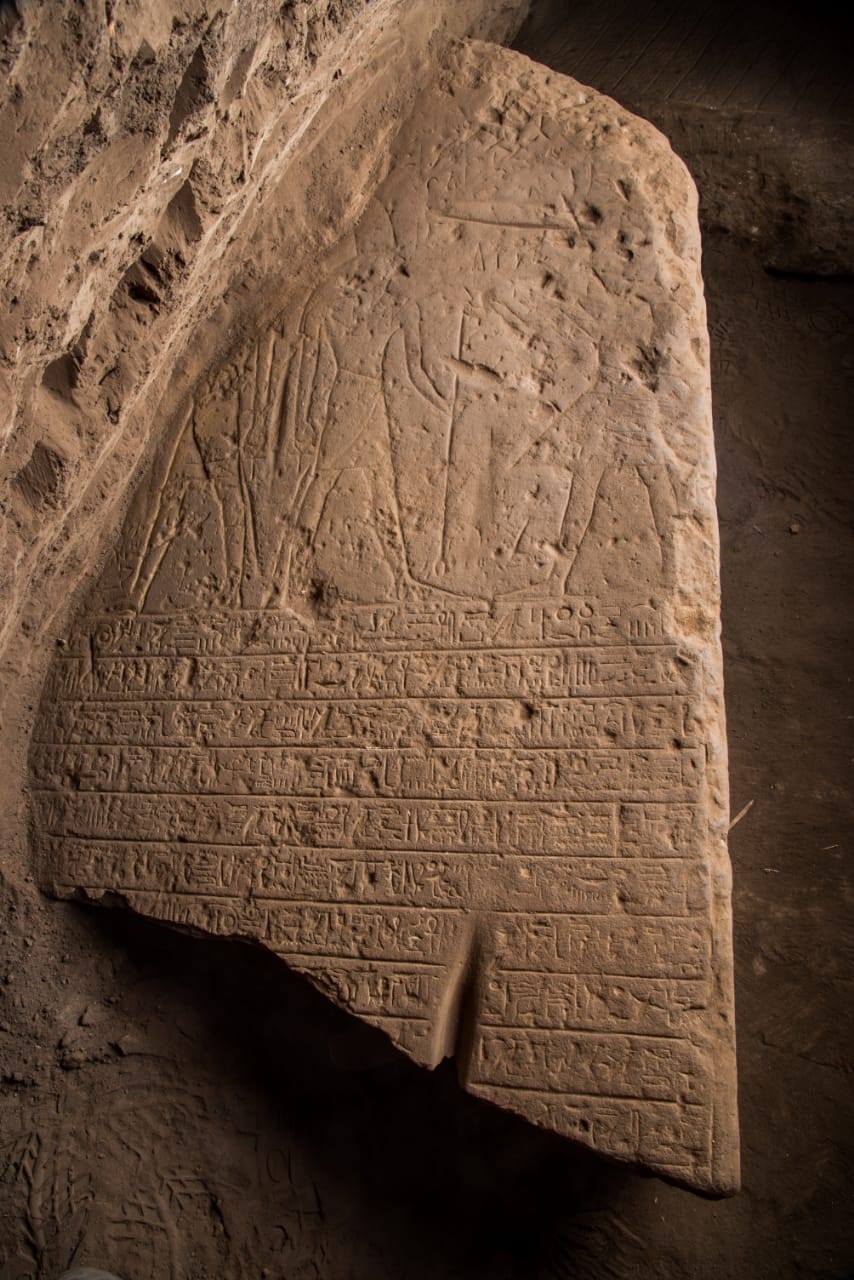 Various stelae existed in ancient Egypt, some were used for funerary purposes and placed in tombs, and some were placed in temples in a bid to get closer to certain gods or to fulfill wishes. The most common ones discovered were made from stone, but stelae from wood are known to have been found as well.
In mid September, an archaeological mission discovered a sandstone Sphinx while working on reducing groundwater in the Temple of Kom Ombo that dates back to the Plolemaic era.
The statue was the second sphinx to be discovered in less than two month. Prior to that was the discovery of a  new sphinx in dating back to 4,000 B.C. in Luxor during the Al Kabbash Road development project.
---
Subscribe to our newsletter
---