In the sixth part in an Egyptian Streets article series under the name of East-West Chitchat that aims to spark increased dialogue between Americans and Egyptians, Abdelrahman Amr and Michael Matthiesen explore U.S President Trump's latest steps taken in regards to the Palestine-Israel conflict. 
Israel and Palestine are both guilty of delaying a solution to the conflict between them until the circumstances for negotiation are more favorable for their side. However, waiting is no longer a viable option, and their people keep suffering as they keep endlessly waiting.
Trump should use the political capital that he has gained with Israel to bring them to the table on a Two State solution. Up to this point, Israel has seen little reason to negotiate. With the expansion of illegal Israeli settlements into Palestinian Territories, Israeli Prime Minister Netanyahu has finally found a way to maybe make the two-state solution irrelevant.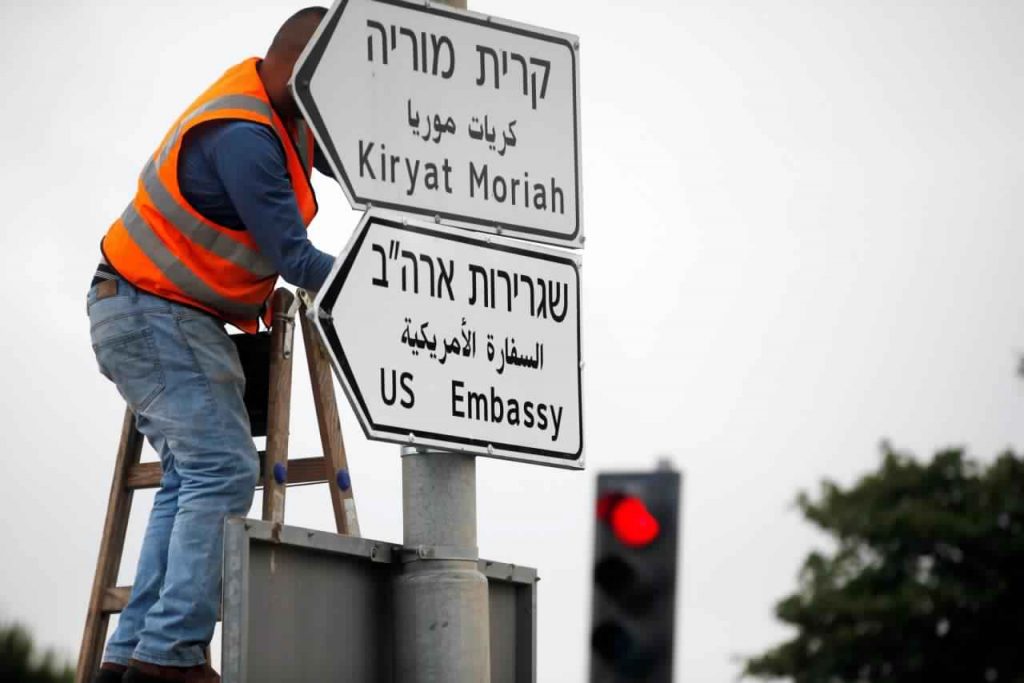 Just like how Israel was able to declare itself into existence, after the mass immigration of Jews into the region after World War 2, Netanyahu seems to be hoping that if he continues to occupy Palestinian lands, that it'll no longer make the two-state solution a viable option. Until now, he has received little repercussions other than public condemnation from the world regarding the settlements. As long as the US is on Israel's side, no one will stop them from building. That's where Trump comes in.
Trump is a President who is dead-set on leaving his mark on the world, especially wanting to succeed where other presidents, especially Barack Obama, failed. Well, what better solution than Israel-Palestine? Even he has acknowledged that this is the holy grail for U.S Presidents. But with his moving the U.S Embassy to Jerusalem, he has both gained ground with Israel and lost it with Palestine.
Everyone knew that Jerusalem was never going to actually go to Palestine, but it was a good negotiating piece for the Palestinians against an opponent that otherwise holds most the cards. By handing that piece to Israel, Palestine might be thinking they rather Russia or another ally  be the referee from now on, or wait for a more favorable U.S President. Israel, will never agree to Russia as the negotiator, they prefer the U.S. That's why Trump should bring Russia to the table as well.
Assistant Professor of Anthropology and Comparative Religion and Director of Drew's Center on Religion, Culture & Conflict Jonathan Golden states that there are several things worth noting when approaching the issue of moving the embassy, especially as the possibilities for co-existing capitals begin to open up.
"First is that conflict is frequently misconstrued as a zero-sum game. We have a tendency to see the varying interests and claims made by the parties in conflict as competing for the same "space." Its either mine or yours, and that's it. And if I acknowledge even the slightest piece of your claim, I may as well be giving up on all of mine," Golden said. "But let's consider a different perspective. If we look at the question in purely pragmatic terms, in what ways might  a Palestinian Capital in East Jerusalem diminish the realization of a Jewish capital in West Jerusalem and vice versa?"
Trump should use the same tactics that Obama used to negotiate the Iran Deal. By bringing all the UN Security Council Permanent Members, and Germany, into a negotiation in order to make sure any opposing forces are in agreement, Trump will ensure that the deal is not only accepted by the UN but recognized by all major world powers. This will also make sure that Palestine feels comfortable with some allies at the table.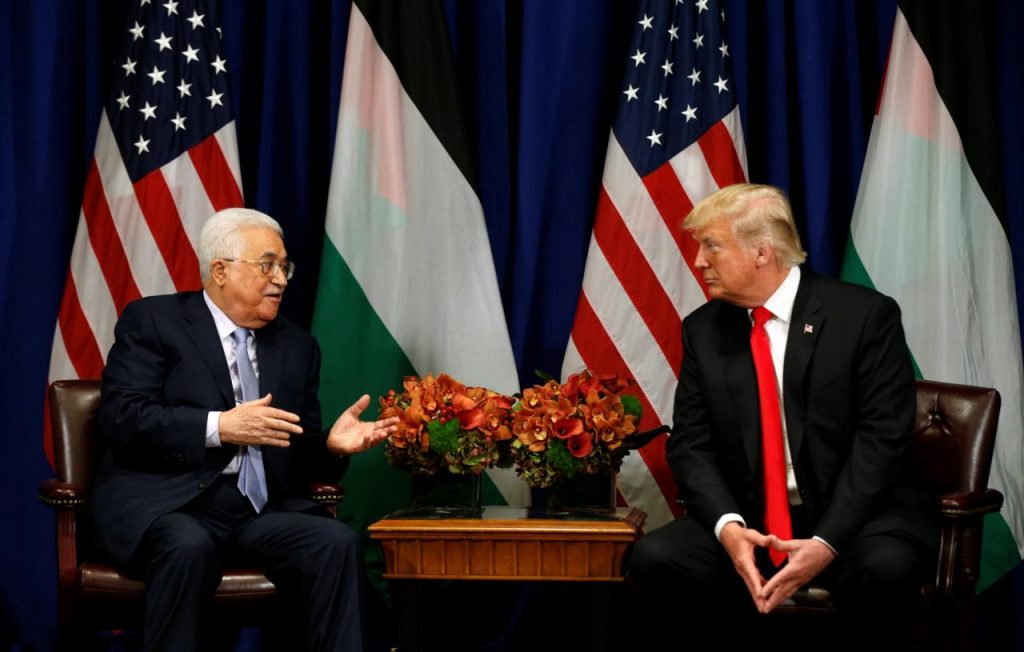 For Golden, the second important principle from conflict resolution methodology urges us to focus on interest, not positions. That we should not cling to "bundles" of issues, with predetermined sets of opinions
"There are ways Jews and Muslims can share the holy sites, but not as long as they refuse to even acknowledge the validity of each other's religious claims," he added.
For Trump to be able to reveal his ultimate plan, or the 'Deal of the Century' and develop a timeline for it, he will need the complete support of his key and pivotal allies in the region; Cairo, Riyadh, and Abu Dhabi.
Jared Kushner and Jason Greenblatt the United States President Donald Trump's son-in-law and senior advisor, and Jason Greenblatt, Trump's special envoy to the Middle East, started touring the region to promote the plan to their allies. Their tour included Egypt, Jordan, Israel, Qatar, and Saudi Arabia, yet, the most important seat in the table, Palestine, represented by Hamas in Gaza and the Palestine Authority 'PA' in the West Bank, were not officially briefed yet. This where Cairo comes in.
Outside the political sphere, yet adjacent to it, Golden informed us that in terms of what is missing to start a change for this conflict, he said that in his opinion its mutual empathy, mutual respect, and the will to treat each other with dignity.
"Trying to dig deeper to the root causes rather than focusing on secondary problems or symptoms – we can only imagine the types of doors that might open if each party only felt the other respected them and treated them with dignity. It could be a complete game changer. It's been years since anyone had serious conversations," he explained.
This is where Egypt can intervene to start a dialogue, especially that at this point, nothing can be confirmed regarding the assumed American deal, but aside from what it will include, Egypt's job will not be an easy one given that the PA reacted to Trump's decision to move the embassy by cutting off contact with the US, while Hamas has been rejecting previous resolution plans citing that terms are usually unjust for the Palestinian people nor for the refugees of 1948.
Most importantly, Egypt will have to play another vital mediating role first between Hamas and the PA as the two sides are at loggerheads since President Mahmoud Abbas imposed sanctions on Gaza following Hamas' decision to create the Gaza administrative committee in 2017.