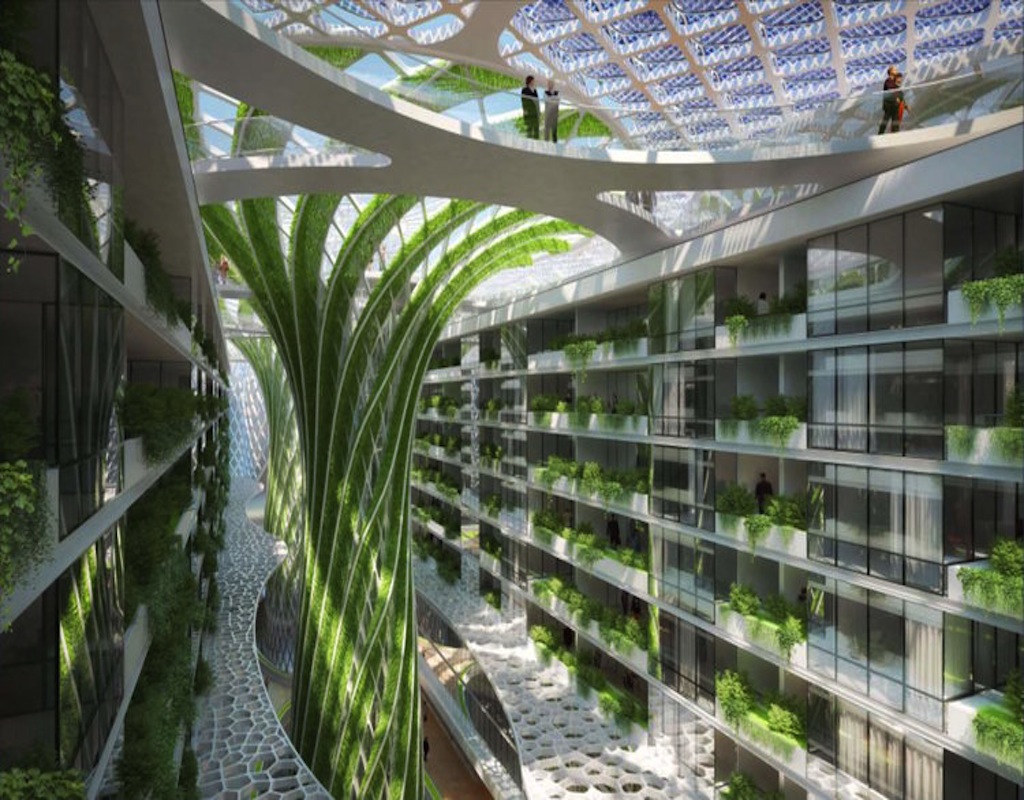 A high number of advertisements and promotional campaigns have been on the rise in Egypt to market gated high-end communities, yet their economic and architectural sustainability remains questionable.
Private real estate companies build 50,000 to 60,000 houses annually. However, most of these units do not get sold, according to a statement by the Chairman of the Real Estate Development Chamber told to Al Ahram.
In an effort to provide Egypt's growing population with affordable but environment-friendly housing, several government and private organizations have been working on building sustainable architecture.
New path to sustainable projects
The Housing and Building National Research Center (HBRC) is building a new headquarter in New Cairo for the Ministry of Environment by end of 2018.
HBRC is a center affiliated to the Egyptian Housing Ministry and is known for developing architecture design methods and studies on potential eco-friendly projects, among other goals according to their official website.
Chairman of HBRC Khaled El Zahaby spoke with Egyptian Streets about the project that will be located in New Cairo, a city in the southeastern edge of Cairo.
He mentioned that the center received construction permits this month, whereas development will commence shortly.
"HBRC completed the designs for the building that will be built by otherdevelopment companies who will be required to apply for the construction bid offered by the Ministry of Environment," El Zahaby told Egyptian Streets.
In May, the center launched a competition that ended in June, calling on architects to design a prototype of a temple- a mosque or a church or other houses of worship-adhering to sustainable standards.
The competition required contestants to tackle certain aspects concerning construction techniques for the building to be eco-friendly including ventilation, use of building materials from natural resources, and how the doors and windows are aligned to allow in sunlight.
HBRC is finalizing its latest rating system to serve the public; the system is comprised of a code that will assess whether communities, building, banks, roads, and hospitals are sustainably sufficient.
The code will be issued and operational after discussing green rating systems for roads on 29 July and deciding on suitable ones for hospitals.
"The newly updated green code includes assessing location, water, energy, transportation and, innovation. A committee is assigned to handle each category, producing an outlook of how the code should operate," Khaled El Zahaby Chairman of HBRC tells Egyptian Streets.
These factors are assessed based on the information provided from developers of a certain project. Some of the grading techniques that HBRC carries out include rating whether a certain building method is innovated or traditional.
"Through certain technologies, we evaluate if a certain water system is developed right whether it is used for irrigation or drinking water and determine the amount of earth materials and natural resources used in construction," he explains.
El Zahaby mentioned that despite the efforts, constructing an environmentally sustainable building remains halted by several reasons.
"Egypt suffers of a problem in energy and water which are the main focus of our rating systems," he says.
Advisor for the Ministry of Environment Mohamed Salah has previously mentioned in May, during the inauguration of the first Environment Forum and "Earth- Stone" exhibition held in Cairo's French University, that Egyptian developers should expand in implementing eco-friendly solutions and building sustainable cities, describing "these implications have become a primary demand today to reduce energy consumption."
Egypt is currently paving the way to build 13 smart cities nationwide according to President Abdelfattah El Sisi announcement in 2017.
According to the State Information Service (SIS), the new cities are expected to achieve economic and sustainable development in the telecommunications and real estate sectors. Some of these smart cities that are underway include the new Administrative Capital City, New Alamein City, and East Port Said City.
Modern vs. old architecture
Architecture Professor at Misr International University Heba Safy El Din defines "sustainable architecture" as something to be built today that can adapt to tomorrow's needs economically, socially, and culturally.
"Earlier in the 19th century in Egypt, architects used to implement several experiments before choosing a site for construction," she tells Egyptian Streets.
She explains that these experiments were on air flow and configuration inside the house itself as well as site selection.
"Houses like El Sehemy house featured spacious spaces that not only allowed good air ventilation but also provided privacy for women who did not wish toexposed to neighbors," she says.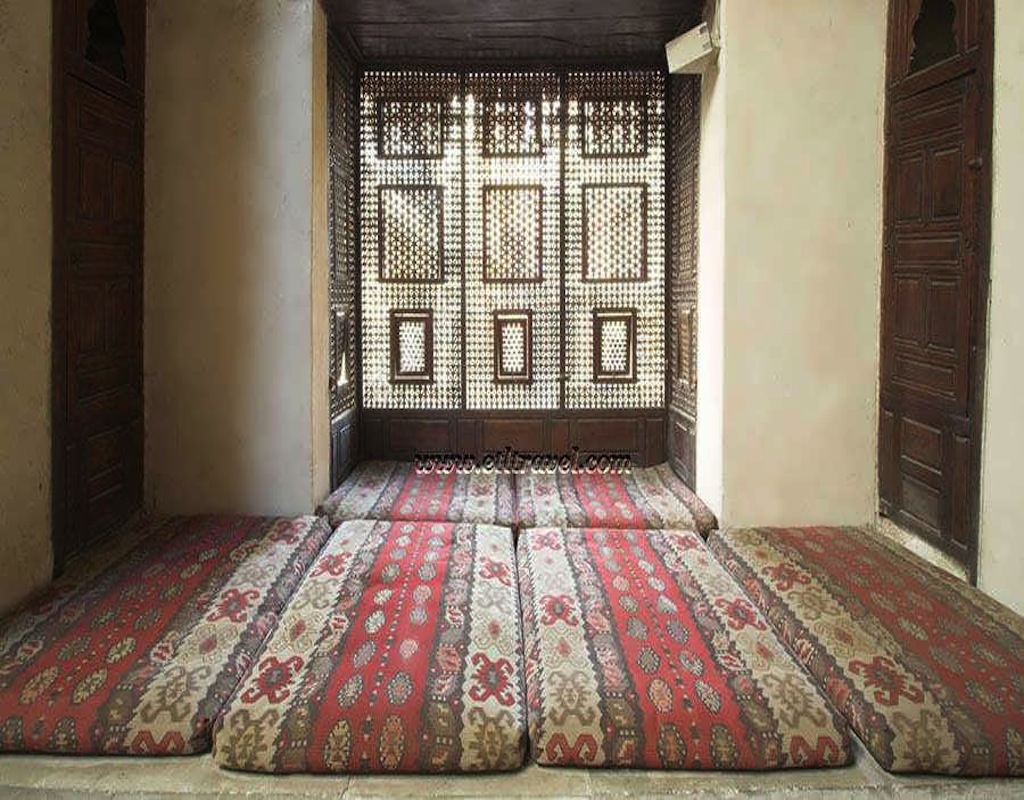 El Sehemy is a house that was built in the Ottoman era during 1648 in Cairo. It remains a popular tourist site among international and local tourists alike.
Old Cairo buildings featured a heavy use of Earth's resources which allowed tunnelling, shading, and minimal heat and sun exposure that created a cooler interior atmosphere.
"Houses that featured cooler interior atmosphere have managed to enhance homeowners' experience in buildings and streets of old Cairo," Mostafa Ascar, founder of Karm Build and Karm Solar sustainable architecture further clarifies to Egyptian Streets.
In applying a modern definition, architects should have a sole target to upgrade existing buildings and revamp traditional building methods, paving way to new building techniques, according to Ascar.
Several real-estate developers have taken steps into building eco-friendly and resource efficient projects.
Despite the attempt, the current projects can't be properly defined as sustainable architecture, according to award- winning Architect Samer El Sayary.
El Sayary pointed out a number of challenges stalling sustainability in Egypt including scarcity in energy and water resources, high costs, rapidly increasing population, negative environmental impact, and lack of waste management.
He suggests that provisions of the Green Pyramid Rating System (GPRS), should be forced on developers as part of some practical solutions to tackle obstacles.
Other solutions he emphasizes include conducting more research and development, marketing real estate outside Egypt, and investing in industries specialized in prefabricated buildings.
"We should always ask why not develop the traditional techniques by using latest cutting-edge technologies? For example, applying the 3D printing technology on houses using the rammed earth construction is a widely used solution and is very successful," El Sayary tells Egyptian Streets.
He elaborates that applying modern technology on traditional methods can help construct environmentally friendly high-rise structures with zero waste construction, while achieving a safe economic and sustainable outcome.
Despite Al-Sawary's criticism, there are buildings in Egypt that meet the sustainability standards stipulated in a legislation called the Green Pyramid Rating System (GPRS).
Today's sustainable architecture
GPRS, set in 2010, is considered the Egyptian version of the LEED certification. However it has been barely implemented.
"The Gate", a 4.8 million square foot complex located in Cairo's Heliopolis, has a GPRS certificate.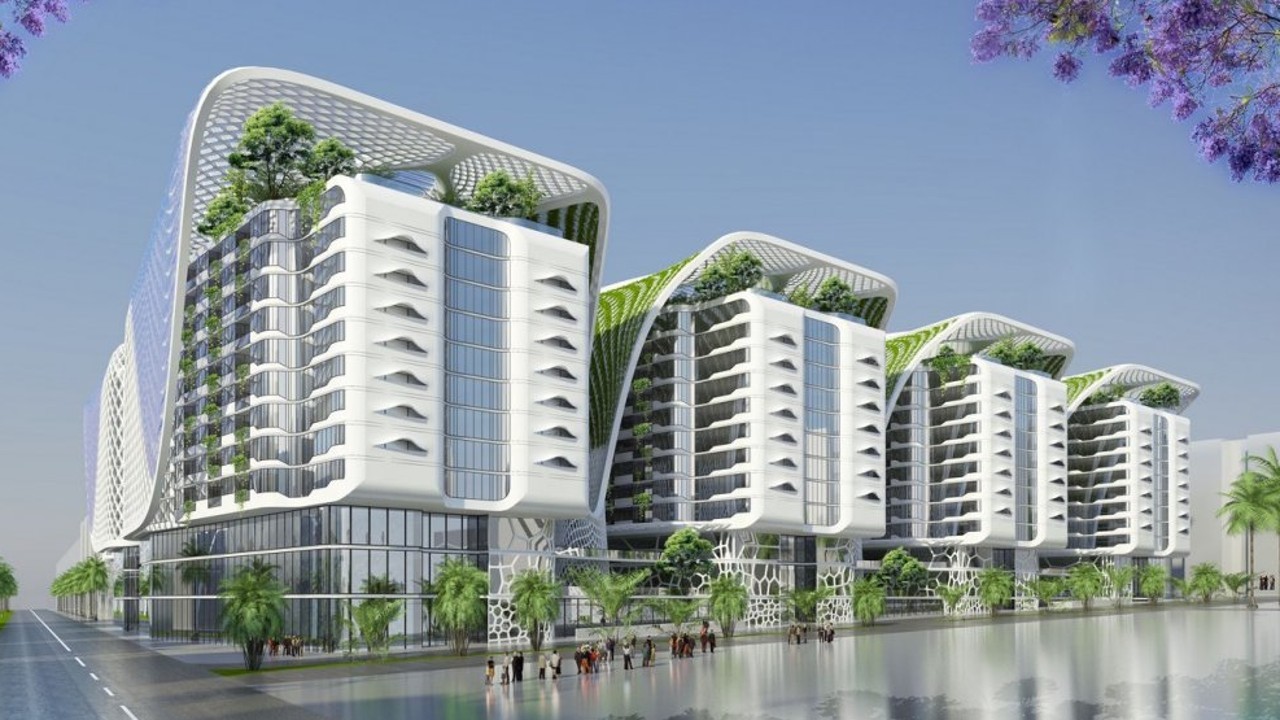 The project is being developed by Belgian firm Vincent Callebaut Architectures and commissioned by the Egyptian Abraj Misr. The Gate will be fully completed in 2019.
The ambitious project features 1,000 smart apartments with an interior comprised of "mega- trees", and walls that provide natural ventilation.
Buildings on site are partially powered by solar and wind energies. Callebaut has previously mentioned to Business Insider that he sees the project as a "small" step towards a sustainable future.
Hand Over is another ambitious firm that implemented various projects in Siwa, El Ayat area, Old Cairo and Misr- Alexandria desert road.
"The projects included residential, public spaces, schools, community centers attributing a passive design using local resources that are 25% cheaper than traditional building materials," Owner of Hand Over Radwa Rostom told Egyptian Streets.
Ascar believes that a cultural shift is necessary to appreciate the long term benefits of sustainable architecture on economy, society and environment.
"Clearer political initiatives from the government to regulate and enforce such changes are needed," he told Egyptian Streets.
As Egypt continues to pave way for new residential communities, architects push forward to change conventional construction means for a sustainable eco-friendly future despite the lack of government regulations.
---
Subscribe to our newsletter
---