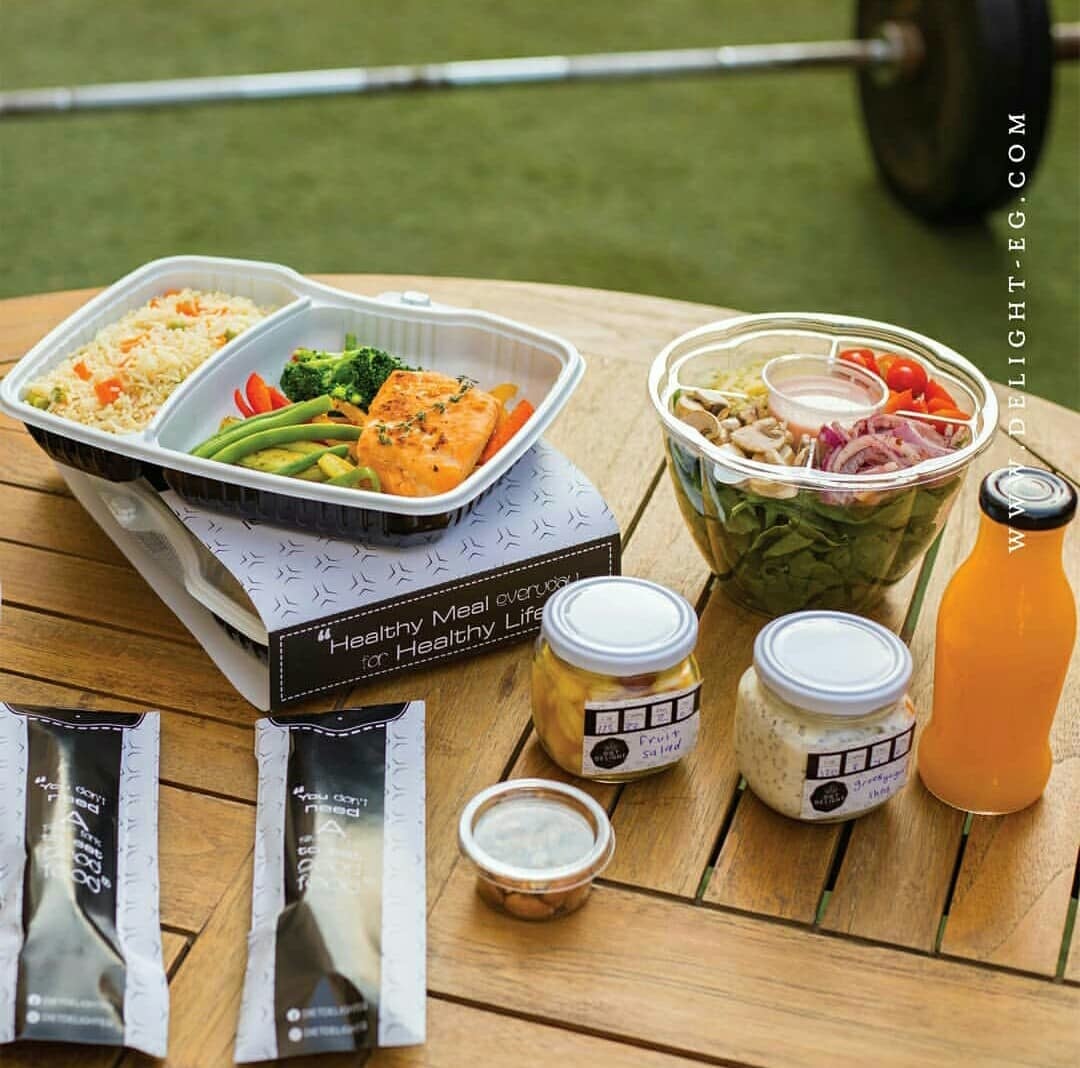 Instead of ordering the regular and bland cheese burger from McDonald's, 'Diet Delight' offers a fresh, healthy and juicy alternative. This new Egyptian startup is the perfect choice for those planning to lose weight or adopt a new nutritious lifestyle.
Other than individual plates, they also serve packages according to the calorie intake you prefer, accompanied with a daily, weekly and monthly plan for various programs such as weight loss, weight gain, diabetes, and weight management for children and adolescents.
Egyptian Streets spoke to Noor Adaway, owner of Diet Delight, to learn more about this wonderful initiative.
What inspired you to come up with the idea of 'Diet Delight' ?
It started off with me and my friend, co-owner Ayman Khanji, wanting to do a diet, and since we were living alone, we realised that we did not have time to cook on our own. So we tried searching for other places that provide programs and nutritious plans that would help us sort out the meals quickly, but the food was never great. Since then, we thought of the idea of opening our own startup to deliver both healthy and high-quality meals.
What are your best orders?
For the breakfast menu, our club sandwich is a top hit and it is selling very well. The lunch menu's fillet pepper sauce and chicken mushroom are also very popular, and for salads, the grilled salmon salad and seafood salad are received very well.
How do you make sure the food is all clean and fresh?
Firstly, we make sure that all the ingredients are brought on the same day, we don't conserve anything for the next day. Secondly, we make sure that the food passes a bacteria detector machine and a temperature detector, to ensure that the food is neither overcooked or undercooked. Also, 80% of our ingredients are organic, and a lot of our vegetables are imported from Holland to guarantee the best quality.
What has been the reception so far to Diet Delights?
So far the feedback has been great. We usually provide free packages for those reluctant to order at first, and this helped us to expand as we receive impressive feedback for the first customers. The feedback has always motivated us to enlarge the business and proceed in it. All of our chefs are also superb at what they do and were trained in France, which helps in ensuring that the quality is at its best.
For more information, visit Diet Delight's website: http://delight-eg.com/ or contact them through this number: 0122 022 0208
---
Subscribe to our newsletter
---