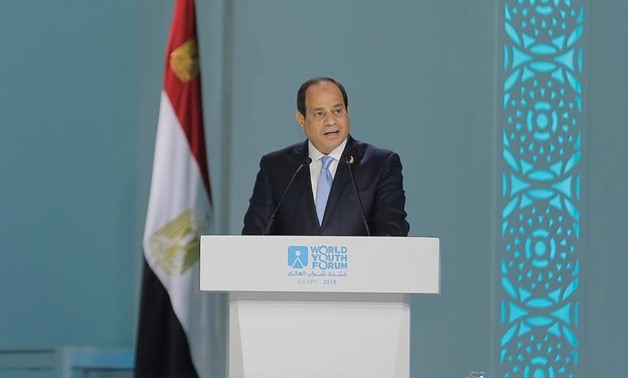 Egypt's President Abdel Fattah El Sisi announced at the World Youth Forum (WYF) that he plans on setting up a ministerial committee to discuss amendments to its NGO law.
The law, which was rectified in May 2017, places restrictions on the activities of non governmental organizations, crippling them from carrying out activities including developmental and social work. It also subjects those who do not comply to the terms of the new law to up to five years in prison.
This amendment did not sit well with many activists and rights groups as its restrictions are making it more difficult for charity organizations to operate in the country. However, officials said that the law was to regulate NGOs funded by external sources because they present a threat to national security.
It would also concern local NGOs which are funded by external sources.
During a discussion between El Sisi  and young Egyptian participants, the president was asked "The current NGO law requires reconsideration from your constitutional powers Mr. President", to which he responded "I agree with you; there were fears that led to the shaping of this law in an unconstitutional way."
During a session about youth involvement in humanitarian causes led by  Ghada Wali, Minister of Social Solidarity, emphasized that  "Volunteers play a leading role in building society, they are our partners in development."
Wali then confirmed, "President Abdel-Fattah Al-Sisi has agreed with NGOs' representatives that the NGO law restricts their work. We are working on changing that."
---
Subscribe to our newsletter
---