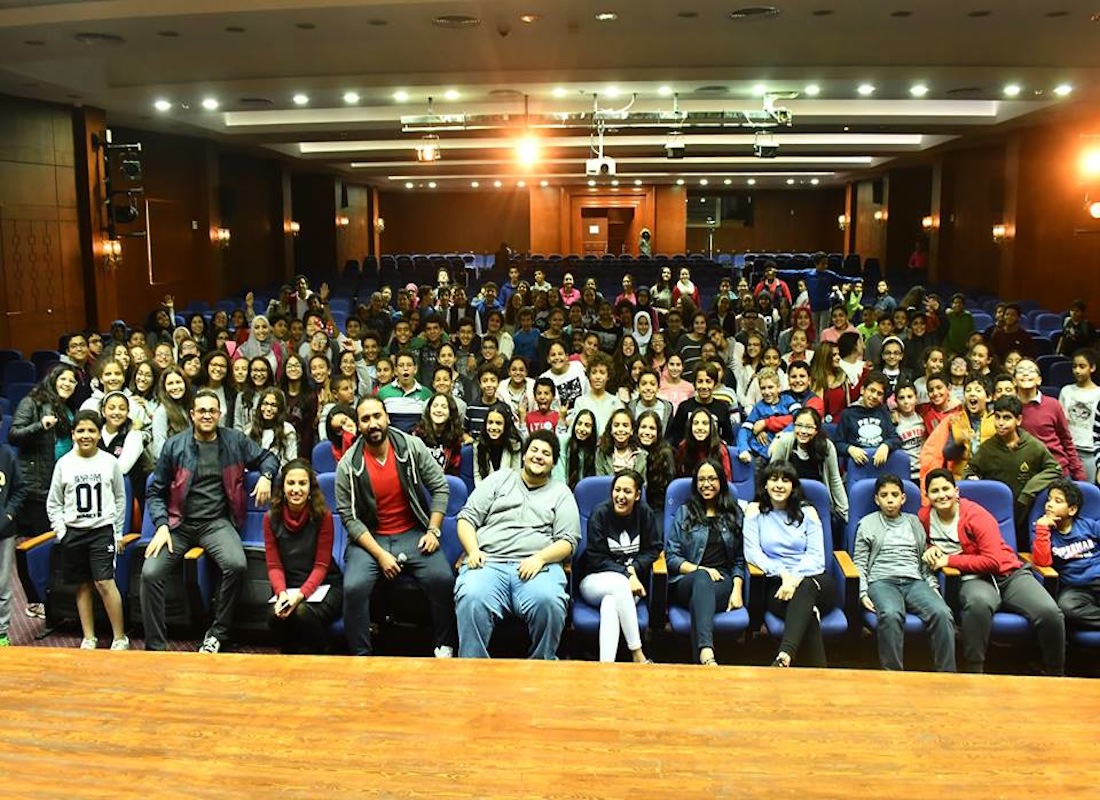 "Nine years ago, my best friend committed suicide from bullying," Mostafa Ashraf, founder of Advice Seekers, says to Egyptian Streets, "and since then, I felt like I should create something to help people to be the person that stands beside others that do not have anyone standing beside them."
When he was just 15 years old, Mostafa Ashraf created the Facebook page 'Advice Seekers' to help both himself and others to combat bullying. It was just slowly beginning to develop until a university in Egypt, Modern Academy, gave him a call to do a campaign at their campus.
"I was not really confident in speaking in front of others and had no communication skills, so I started to do a lot of research and contacted a psychologist to help me in all of that," he says.
Following that, the Facebook page created by a young and determined kid turned into a large campaign with many people seeking to join it, appearing on TV shows like "Masah DMC" with Eman El Hosary and featured in an article on Sky Arabia.
The organisation now does campaigns at 60 to 80 schools and one or two universities every year, with up to 15 to 20 dedicating their time to volunteer to it.
"We began to share more videos on our page about different issues like bullying, disabilities and mental health, which is never talked about or discussed much in Egypt," he says.
To fight against bullying, the campaign consists of different sessions for different age groups.
"For younger ages, between grades 4 to 6, we conduct a lot of activities and make sure it is as fun as possible to attract their attention and not make it seem like it is just a boring lecture. So we show them a lot of videos tackling the issue of bullying and then make a final pop quiz to make sure it is still educational."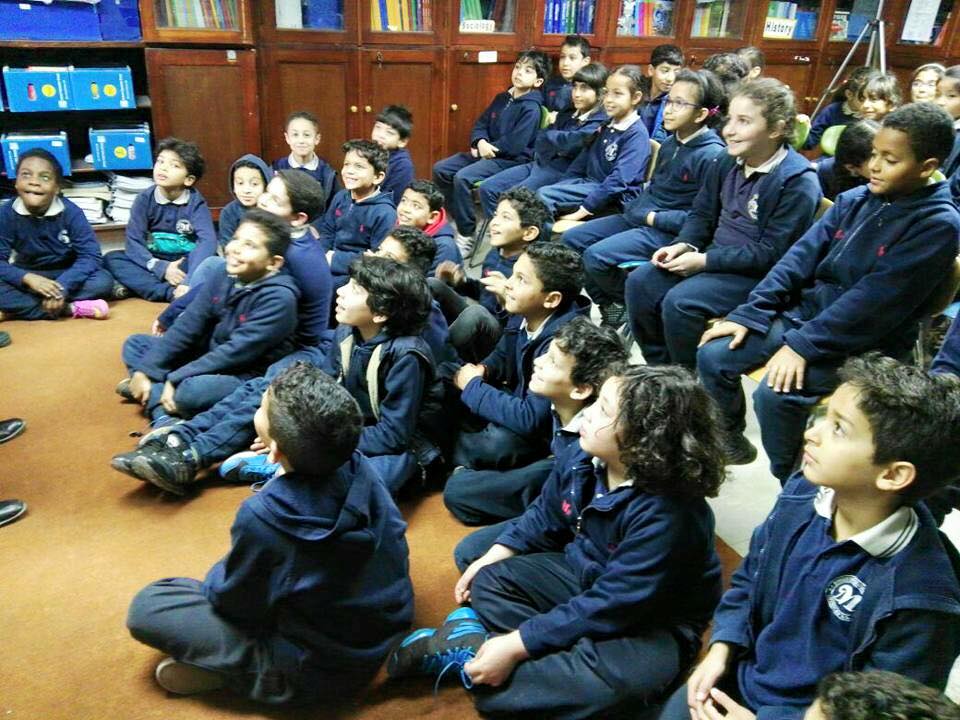 For older ages, between grades 7 to 9, sessions adopt a different style, "we talk more about certain steps that could be made, such as: how to develop confidence, social skills, how to know whether this person is getting bullied or not or whether they are hurt."
Teenagers in grades 10 to 12 experience more in depth sessions and discuss future doubts about bullying in university and in the workplace.
"We try to inform them that bullying has serious consequences, and though sometimes the sessions are fun, it does also get a little emotional and many of them start to see the dark sides to it through my own painful story."
Following the success of the campaign, Ashraf received a surprise call from a mother asking him to come to her house and do a campaign for her two young daughters.
"She only wanted me, no cameras or anyone else, just me talking to her daughters. I was a little scared at first to go to someone's house, but then I decided that maybe they do need help," he says.
"The daughters were a little hesitant to open up to a stranger, but then I tried to make them more comfortable by simply talking to them. I didn't want to show them any presentation or video, because I wanted to create a connection at first between me and them."
Later on, the girls started to cry and express how they no longer felt the urge to go to school or do homework due to the bullying they experienced at school, and so Ashraf starting to comfort them and talk to them on ways to fight it and not let it affect them.
"It's really bad to let everything in, because then you just end up getting hurt even more, so it was really important that I made sure they let everything out and just freely express themselves."
Four months later, Ashraf receives a message from the mother thanking him for his effort, and telling him that, "her kids' lives were changed."
"They started to attend school more regularly and ignore everything, and when the school found out about the bullies, they took a step against it and kicked them out."
One of the daughters, he added, started to become more confident and excel in her talents, as she began to perform the violin in many concerts in the country and even in Russia.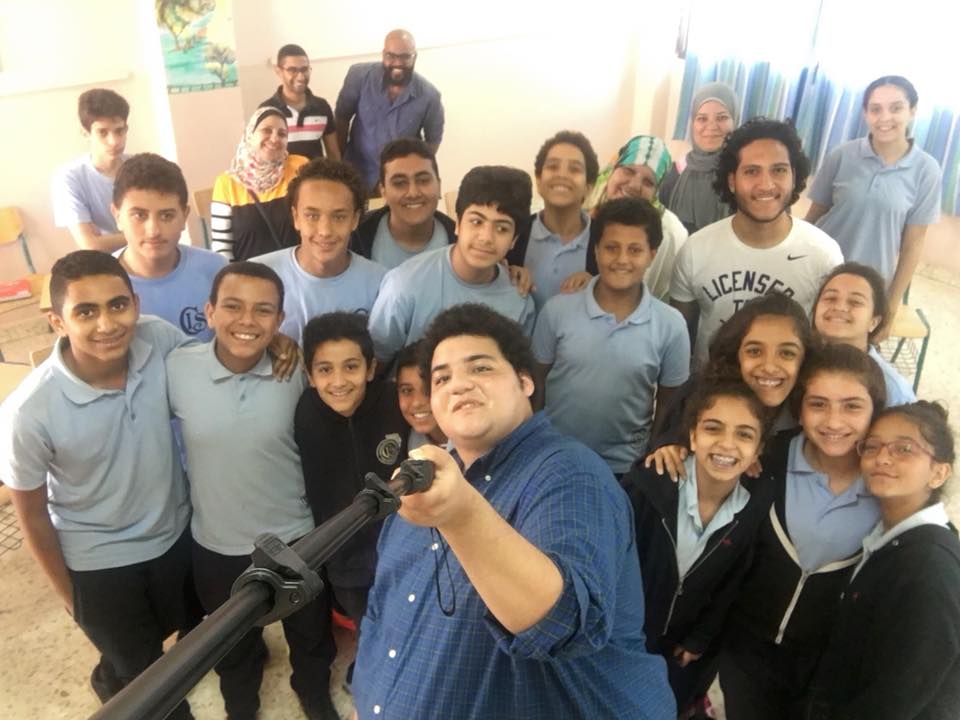 "Nothing gets better in a second, it always needs time, but this experience always inspires me to continue in this campaign and make it grow and help more people."
For those experience bullying now, Ashraf tells them to ask this question: will this specific thing affect me in 10 years? if it will, then work on it, if it won't, then ignore it, "because nothing in the world is worth spending hours on it if it can't affect you in 10 years," he says.
---
Subscribe to our newsletter
---