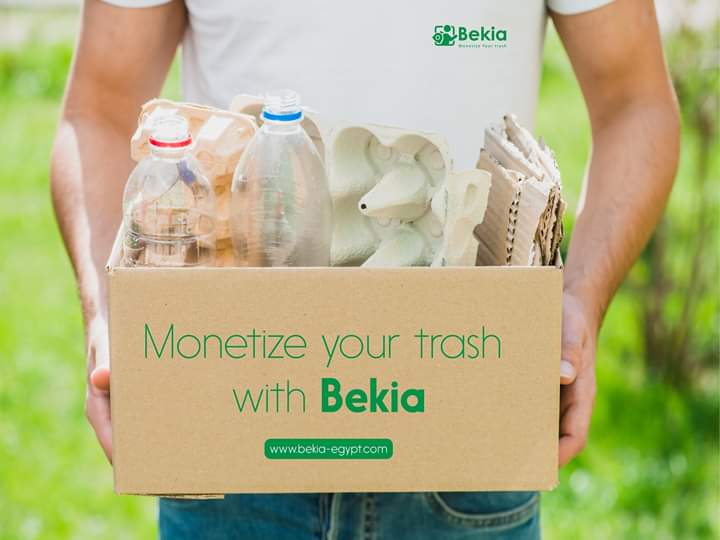 Egyptians are notorious for overconsumption. Despite this fact, many Egyptian families are often unsure of where to dispose of old wastes and possessions, opting to throw things in the garbage rather than think of recycling.
One start-up has set out to break the cycle by offering Egyptians the chance to exchange their waste for basic food utilizes at home. Bekia, a start-up which was co-founded by Mohamed Zohry and Alaa Kamal, aims to help big city inhabitants monetize their trash.
Bekia started when Zohry sought to recycle printed A4 printed and discovered, much to his dismay, that this wasn't possible. Rather than go through the process of communicating with local collectors and wait through the shifting process, Zohry saw the potential to collect paper to recycle from homes. His idea grew and eventually, the Bekia team decided to broaden its reception requirements, taking up to 30 types of wastes such paper, plastic, metals, used cooking oil or any solid wastes from home bar for clothing and wood, for recycling.
Not only was the initiative significant in helping Egyptians understand the importance of sorting their waste, but it also proved to provide a benefit in return.
Having been on the market for the last year and eight months, the start-up has successfully managed to make more than 4,000 orders and compiled more than 20,000 tones of solid waste.
"We created the Bekia website where people go and register how much waste they have as well as the types. Then, they can redeem the points they generated from giving in the waste to collect essential household items," explains Zohri.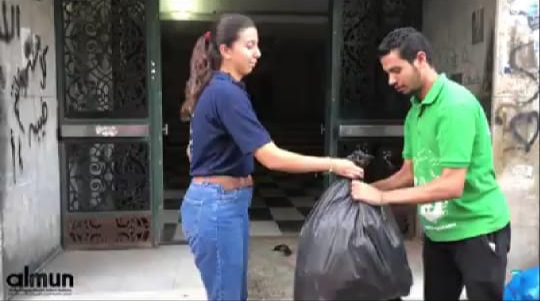 As such, with points earned for giving in simple, everyday waste such paper, empty shampoo bottles, soda cans, oils, users can be rewarded with mobile credit recharging cards, metro tickets, school stationary supplies and more than 40 types of essential food products such as pasta, tea, rice, tuna, milk and so on.
Bekia also collects electronic waste like receivers, mobiles, laptops, screens and computers for a technical team dedicated to fixing these appliances. Although only 30 to 35 percent can usually be fixed, the team then resells the merchandise on the market for a lesser price.
More Than One Way of Giving Back
The Bekia team, composed of seven members and the co-founders, found social media and word in mouth extremely effective in reaching a wider range of users. Users, especially from slums or in impoverished areas, finding the service beneficial at reducing costs for food shopping and eliminating heaps of waste, soon started helping the start-up become more popular by telling others in similar situations.
"We feel like we definitely made a difference," states the co-founder adding that "some of the people we have been in contact with, for instance, people living in a big family home, all collect the waste together so it makes a difference as to what they get eventually. Bekia already removes about one third of their monthly expenditure from providing certain utilities for food."
Additionally, the initiative has helped decrease the amount of solid waste which could not be easily sorted or gotten rid of. In slum areas, where garbage bins and garbage collectors are often unheard of, inhabitants worry about disease fueled by waste lying in the streets.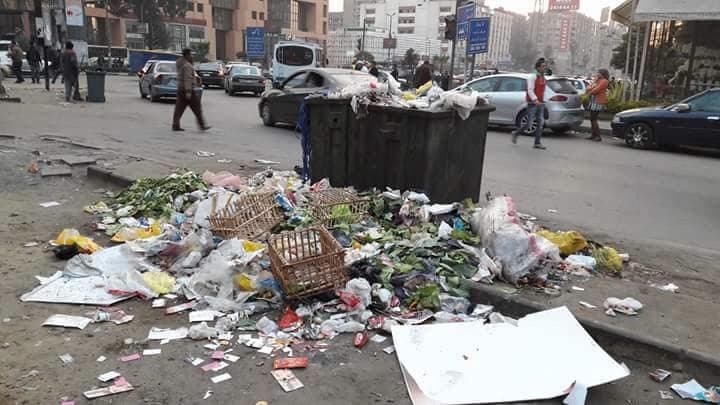 As such, Bekia caters to not only those in need of receiving certain utilities, but to those who also want to protect the environment or recycling enthusiasts; it even has an option where the user can donate his or her waste so that the points given can serve a family or another user in need.
Moreover, acceptance and partnerships have come from schools as well as companies such as L'Oreal, Vodafone, Uber and Sodic. The latter give in their company waste, receiving basic utilities in return.
"We worked a lot with schools where we used to pick up the waste after each semester; we used to give the school basic food utilities which they then gave to the workers of the school," says Zohri, revealing that the act, in good faith, brought a lot of happiness.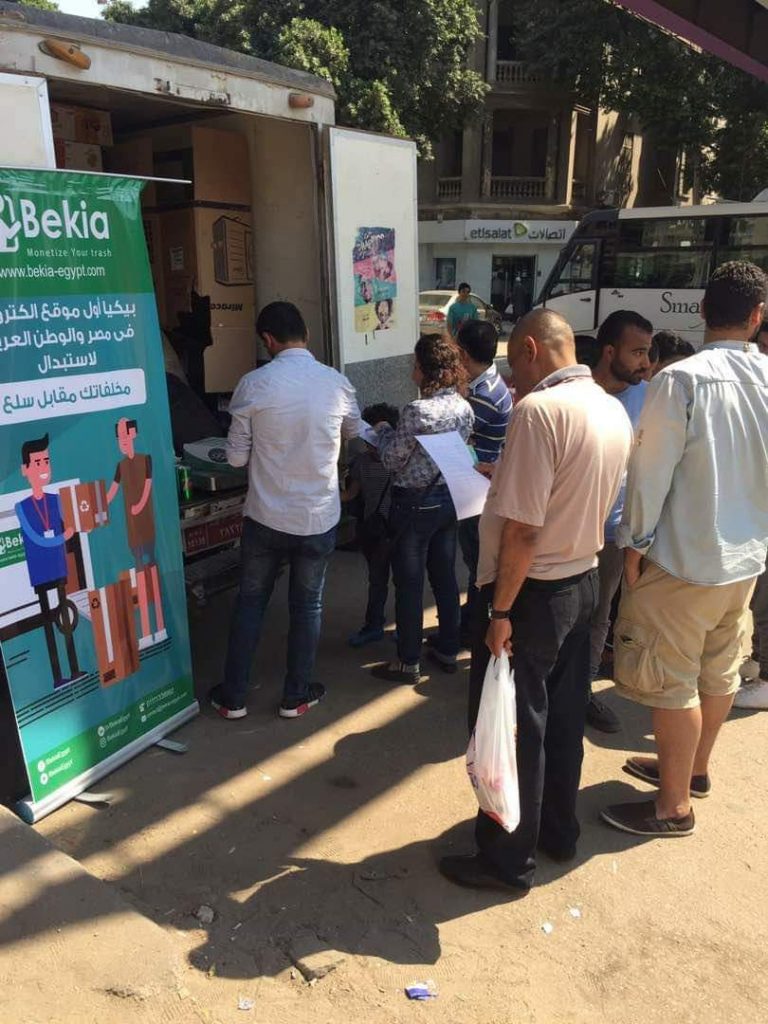 Bekia also collects used cooking oil, which is then turned into biofuel and put into diesel cars.
"By 2019, we are aiming to reach 25 areas in Cairo and by 2020, we are aiming to get more exposure in Alexandria because a lot of people are asking for our service there," hopes Zohry.
Bekia currently operates in 18 areas in Cairo and Giza.