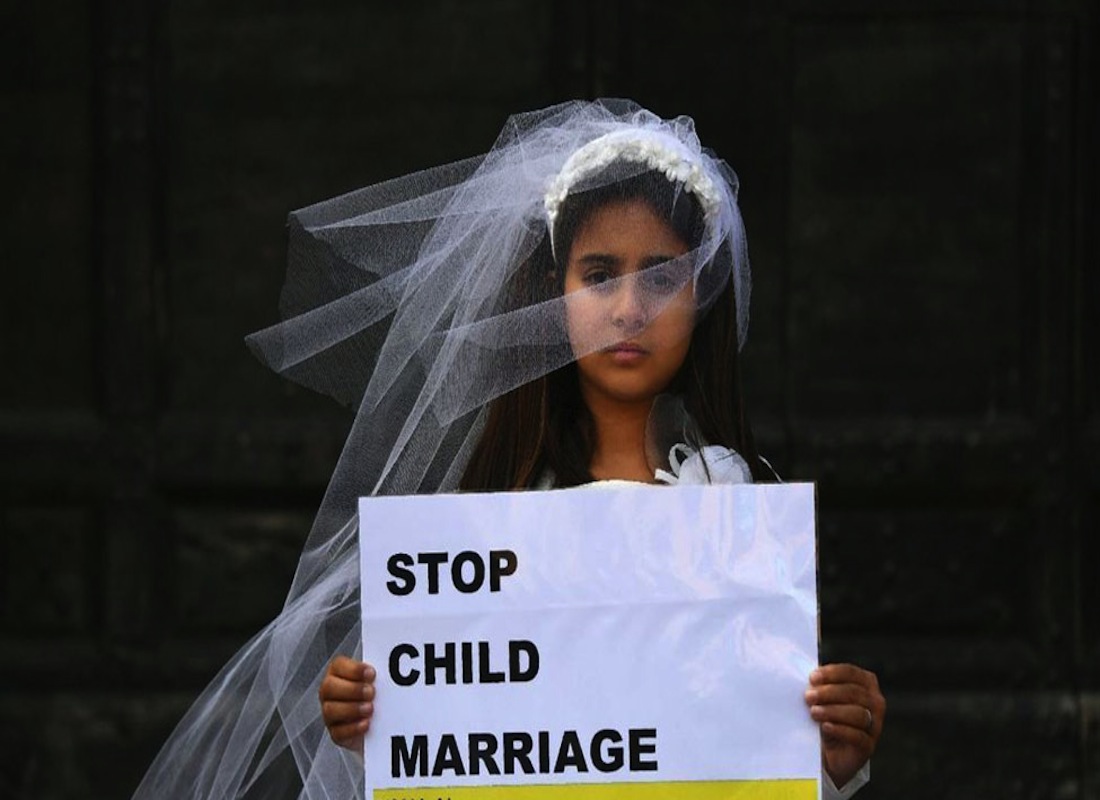 Egypt's National Council for Childhood and Motherhood (NCCM) released a statement on Monday declaring its success in preventing the marriage of  two children in Kafr El Sheikh governorate, after pictures of the children at an engagement party were shared on social media.
The incident was reported through the child helpline 16000, and the general committee for child protection was then assigned to investigate and report on the incident.
Secretary General of the NCCM Azza El Ashmawy affirmed that necessary measures have been taken regarding the issue of child marriage by providing awareness of the dangers of early child marriage to the family and the parents vowed to postpone the marriage until the children reach the legal age.
In the statement, El Ashmawy also condemned the marriage and said it was a flagrant violation of children's rights, affirming that the council is committed in combatting the issue of child marriage in Egypt.
According to Egyptian law, the legal age for marriage is 18 years old, yet child marriage is still common in the country due to economic and cultural reasons.
A report by UNICEF and NCCM in 2018 revealed that one out of 20 girls aged 15 to 17 and one out of 10 girls aged 15 to 19 have at one time been married, and that females in rural areas are three times more vulnerable to child marriage than girls living in urban areas.
This year in June, a new draft law was proposed to criminalise child marriage with a penalty up to one year imprisonment for those involved, as well as taking the children away from parents who allowed them to get married.
---
Subscribe to our newsletter
---