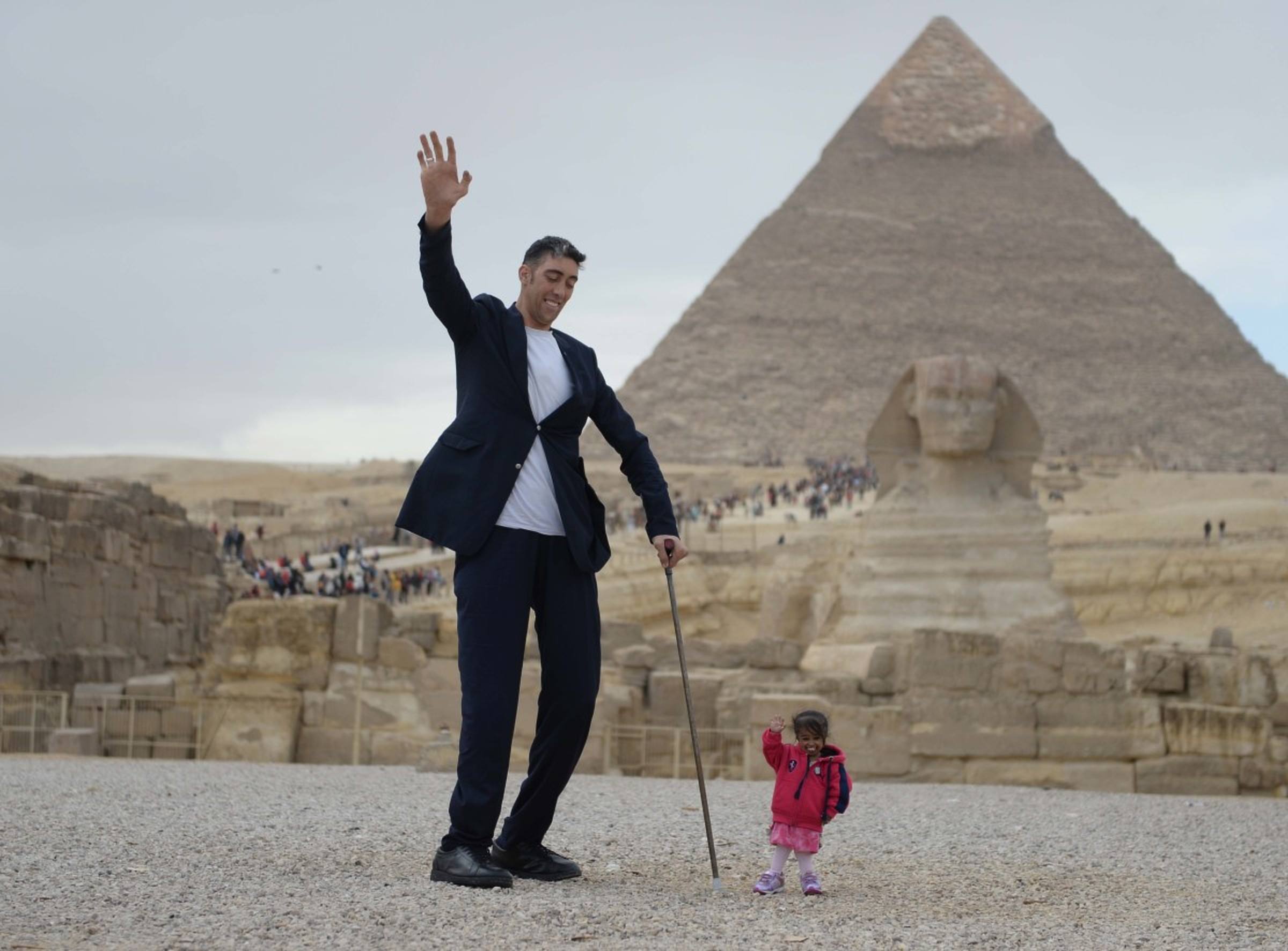 Reuters Top News tweeted that one of 2018's most popular videos includes the visit by the world's tallest man and shortest woman to Egypt.
The most popular videos of 2018: Meet the world's tallest man and shortest woman pic.twitter.com/CLzY4TEkI3

— Reuters Top News (@Reuters) December 14, 2018
The two Guinness World Record holders had a chance to meet in real life for the first time after visiting Egypt together earlier in January this year, with photos of them posing next to the Great Pyramids going viral ever since.
Both Sultan Kosen, world's tallest man, and Jyoti Amge, world's shortest woman, went as part of a campaign that aims to revive tourism in Egypt after many turbulent years following the 2011 revolution.
"My entire life, I have gone to many places, I have visited many countries and one of my dreams was to visit Egypt. I only saw Egypt on Google and it was one of my dreams to see the pyramids, and I am extremely happy to stand in front of the pyramids and be photographed next to them. I can't believe it," 24 year-old Amge states in the video.
Coming from India, Amge is 24.7 inches tall and stars in the television series 'American Horror Story' and weighs just 11 pounds due to a type of dwarfism called achondroplasia.
Kosen stands at 8 feet and 3 inches tall, and comes from Turkey with a Kurdish background. The 35-year-old's height is due to a condition called acromegaly.
Other notable figures that also recently visited Egypt include Will Smith, Alicia Keys and Kourtney Kardashian.
---
Subscribe to our newsletter
---