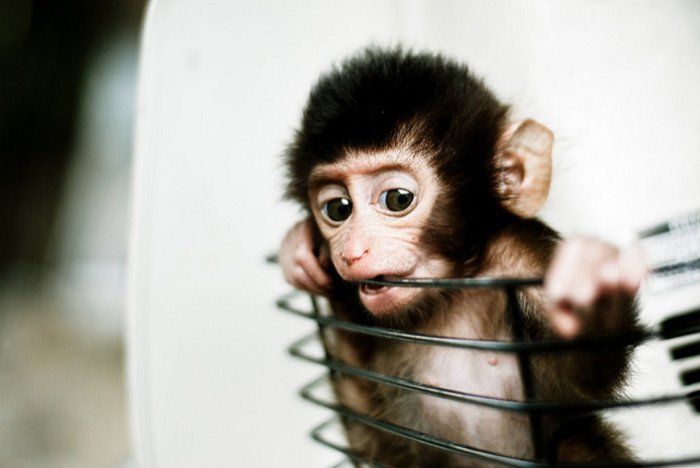 In what seems to be a novel case in years, a woman was sentenced to three years in prison on Thursday for 'sexually harassing' a monkey outside of a pet shop according to Al Ahram.
Although the sentence for 'debauchery' and the 'publicly obscene' act was proclaimed today by an Egyptian misdemeanour court, the incident took place two months ago in the city of Mansoura.
The sentence can be still be appealed.
A video, depicting the woman in question touching the genitals of the pet monkey and making sexual innuendos with onlookers nearby, went viral on social media and on YouTube.
The incident caused controversy and became a hot topic  on television channels such as DMC, with TV presenters decrying offense done to the animal.
According to local media outlets, the woman has been kept in detention since October.
Small monkeys used to be popular pets in Egypt until the last couple of years. They can still be found in few markets around Egypt but modern day Egyptians opt for cats and dogs as pets.
Animal activists have often pointed out that monkeys are not meant to live domestic households, and thus, make unfit pets.
In ancient Egypt, baboons, believed to depict the god Thoth, were considered sacred and were cherished in both temples and domestic households.
---
Subscribe to our newsletter
---