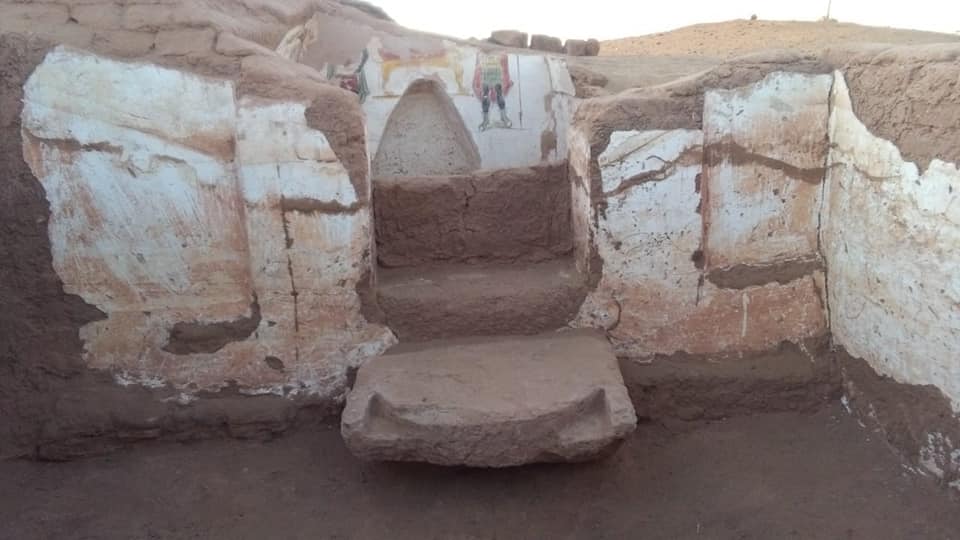 The Egyptian archaeological mission led by the Ministry of Antiquities discovered two tombs dating back to the Roman period at Ber El-Shaghala in Mout village at Dakhla Oasis located in New Valley governorate.
Mostafa Waziri, General Secretary of the Supreme Council of Antiquities, revealed that "along the eastern side of the site is a tomb built of sandstone and consists of a 20 steps staircase that leads to the entrance of the tomb, and its main hall extending from east to west."
The main hall was built from mud bricks. The northern wall of the hall is the entrance to two burial chambers, which led two other tombs that had a number of human skeletons. Archeologists also found clay lamps and pottery vessels inside the chambers.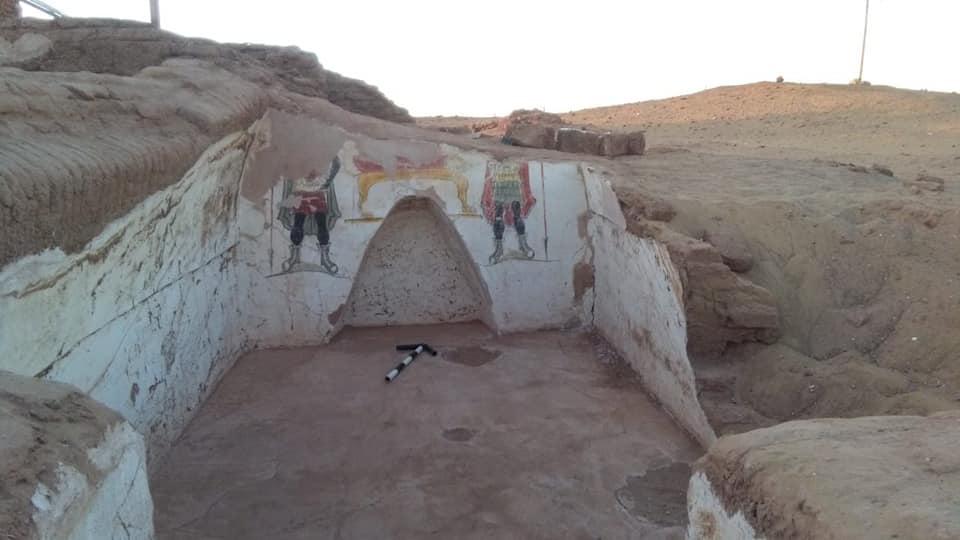 Head of the Ancient Egyptian Antiquities sector, Ayman Ashmawy explained that on the east of the first tomb is a second tomb with very distinguished paintings depicting the mummification process of the dead.
Ashmawy said "The archaeological excavations l began on the site [Ber El-Shaghala]  started in 2002 and continued for five archaeological seasons, where the mission succeeded to discover more than 10 incomplete sandstone tombs from the Greek era."
---
Subscribe to our newsletter
---