Archaeological expedition by the Supreme Council of Antiquities revealed a group of tombs dating back to the Second Intermediate Period of the Hyksos and 20 burials dating back to the period of Naqada III at Koum al-Khalajan located on the border between the eastern province of Dakahlia.
Mustafa Waziri, Secretary-General of the Supreme Council of Antiquities, said that the graves contain animal fossils attached to it, and a group of broken black pottery known as the Jewish hill of the Second Era, as well as circular vessels and other small potsherds and pots of pottery.
In one of these vessels, the expedition found seven jars, six of which were made of lanterns, with inscriptions and decorations of this period, and the seventh jar was made out of a semi-precious stone.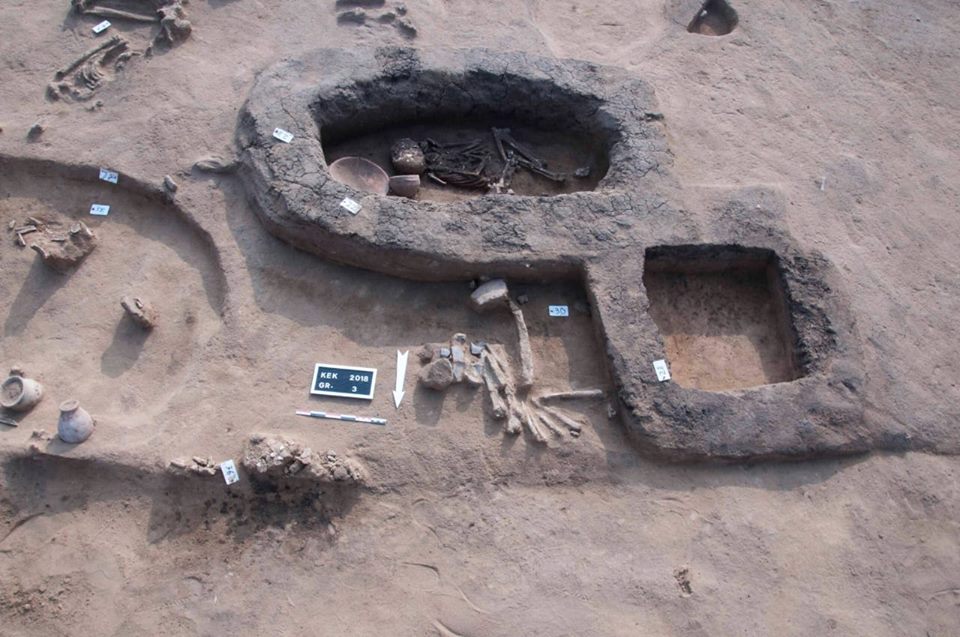 Head of the Egyptian Antiquities Department, Ayman Ashmawy, said that 20 burial sites have been found so far, all of which are in squatting condition. The burials date back to the predynstic period; between 6000 BC and 3100 BC. Most of the burials were found in poor condition due to destruction by subsequent human activity.
Inside some of the burials were some funerary objects, including a set of pottery vessels and some stone tools, such as blades and cutlery made from the walls.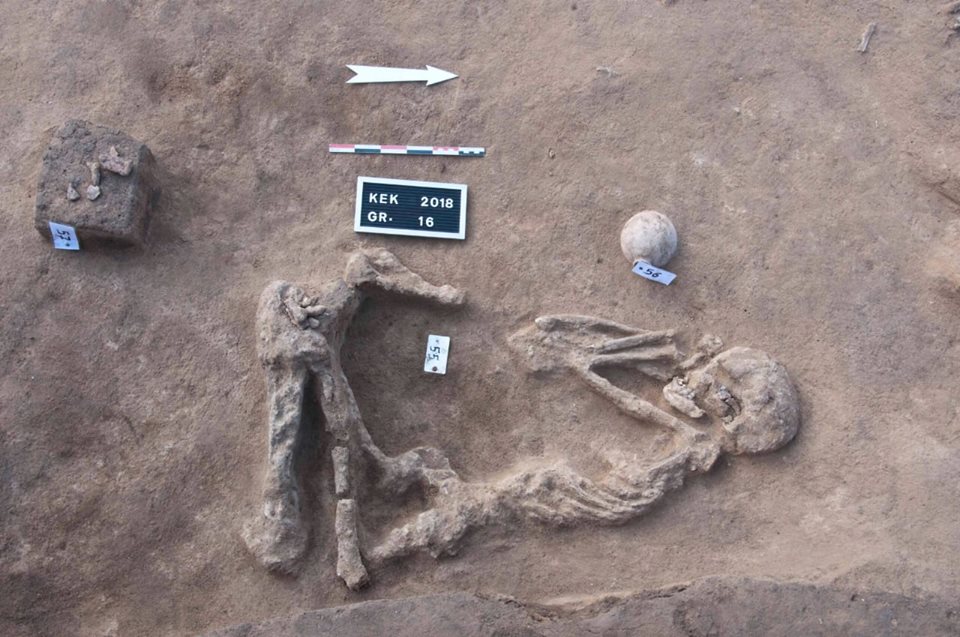 The head of the archeological mission, Sayed El-Talhawi, said that the mission had completed the work on the site, which is about one kilometer east of the Samara hill, where the French mission has been operating for more than seven years.