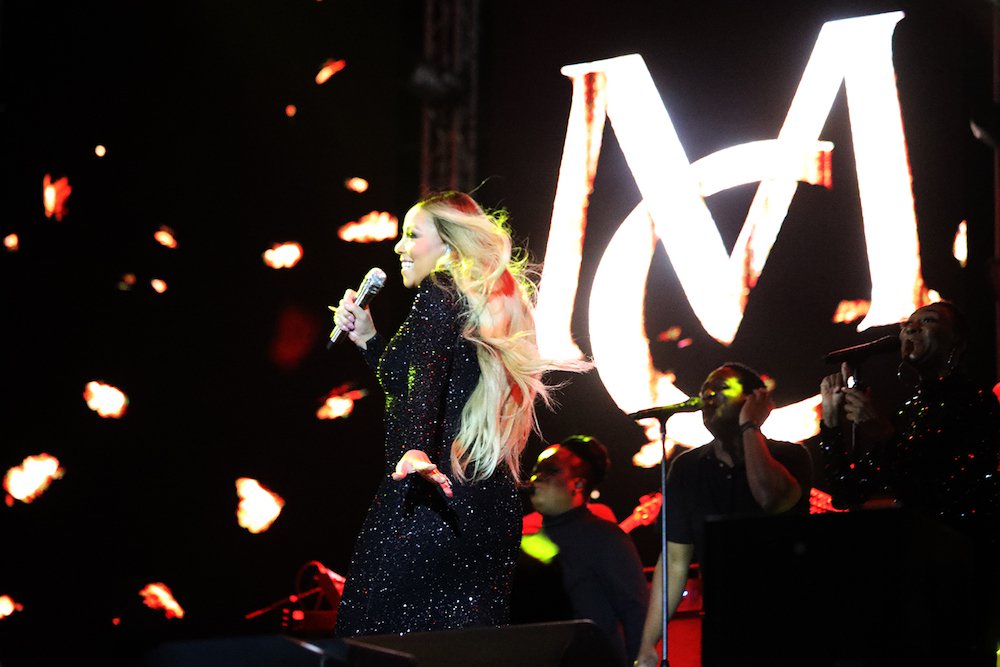 Despite being advised by women's rights and human rights advocates to cancel her performance in Saudi Arabia, Mariah Carey carried out her performance on 31 January saying that it is a "positive step towards the dissolution of gender segregation" in the Kingdom.
Carey was the first female singer to ever perform in the Kingdom before a mixed-gender audience since social reforms eliminated the curbs on entertainment and gender segregation.
Activists called her to cancel her performance in solidarity with the 11 Saudi women's rights activists who were jailed in May of last year and are allegedly being tortured. Others asked her to at least advocate for their release.
The singer appeared along side DJ Tiesto, Sean Paul and the Yemen-born singer Balqees Fathi at King Abdullah Economic City. Although Mariah strongly believes that this is a step towards gender equality, activists disagree.
"The Saudi government is using entertainment to distract the people from human rights abuses because it can sense the anger among the public," Saudi woman who sought political refuge abroad and co-founded Women for Rights in Saudi Arabia (WARSA), Omaima al-Najjar, told The Guardian.
Najjar's NGO, WARSA, created a petition to swat Carey's decision. Unfortunatly, neither Najjar's petition nor the other campaigns succeeded to convince Carey otherwise.
In a statement to the Associated Press, Carey's publicists said that when the singer was "presented with the offer to perform for an international and mixed gender audience in Saudi Arabia, Mariah accepted the opportunity as a positive step towards the dissolution of gender segregation".
"As the first female international artist to perform in Saudi Arabia, Mariah recognizes the cultural significance of this event and will continue to support global efforts towards equality for all," the publicist added emphasizing that Carey "looks forward to bringing inspiration and encouragement to all audiences."
---
Subscribe to our newsletter
---