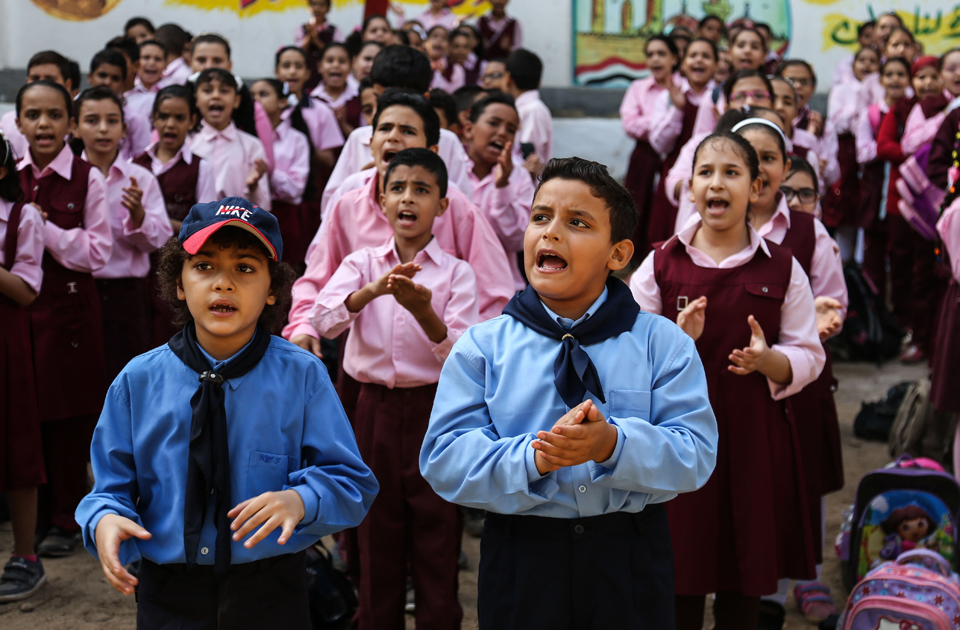 Egypt's Ministry of Health and Ministry of Education supported by President Abdel Fattah El Sisi initiated a new campaign on 17 February targeting anemia, dwarfism and obesity amongst Egypt's preadolescent children aging between six to 12 years old.
The campaign will last until 2 April and hopes to assess 11.5 million school children who attend governmental and private school across Egypt in its first phase.
Minster of Education Tarek Shawky  stressed that diagnoses is compulsory and parents who do not cooperate will be condemned. Once the results are out, parents will be notified and allowed access to free treatment for their children. The entire campaign is three phases and will cover 22,000 schools in Egypt.
The anemia and obesity are common health problems in Egypt and specifically prevalent amongst young children.
A research done across Egypt's rural and urban governorates in 2010, published by IOSR Journal of Pharmacy in 2015 revealed that 35.3 percent of school children ages five to 12 years old suffer from anemia.
In retrospect, anemia has been an epidemic affecting several age groups. According to the World Health Organization (WHO) report published in 2008, at least 25.4 percent old school-aged children are anemic
Anemia is not the only prevalent health problem in Egypt. Reports highlighted that obesity has almost tripled within the last 30 years. In a research conducted in Menofia governorate by the Menofia Media Journal, almost 20 percent of school children ages six to 12 struggle with obesity.
An article written by the Guardian on Egypt's obesity rates highlights that Egypt ranks seventh in the world in terms of children obesity with 32 percent of its children population suffering from obesity.
Although dwarfism is a genetic disorder, some cases are related to insufficient amounts of growth hormones. Egyptian Journal of Medical Human Genetics states that 16.8 percent of children 18 or younger have dwarfism.
The national campaign aims to help parents identify these problems in early childhood to allow them to seek treatment for their children and better their health.
---
Subscribe to our newsletter
---