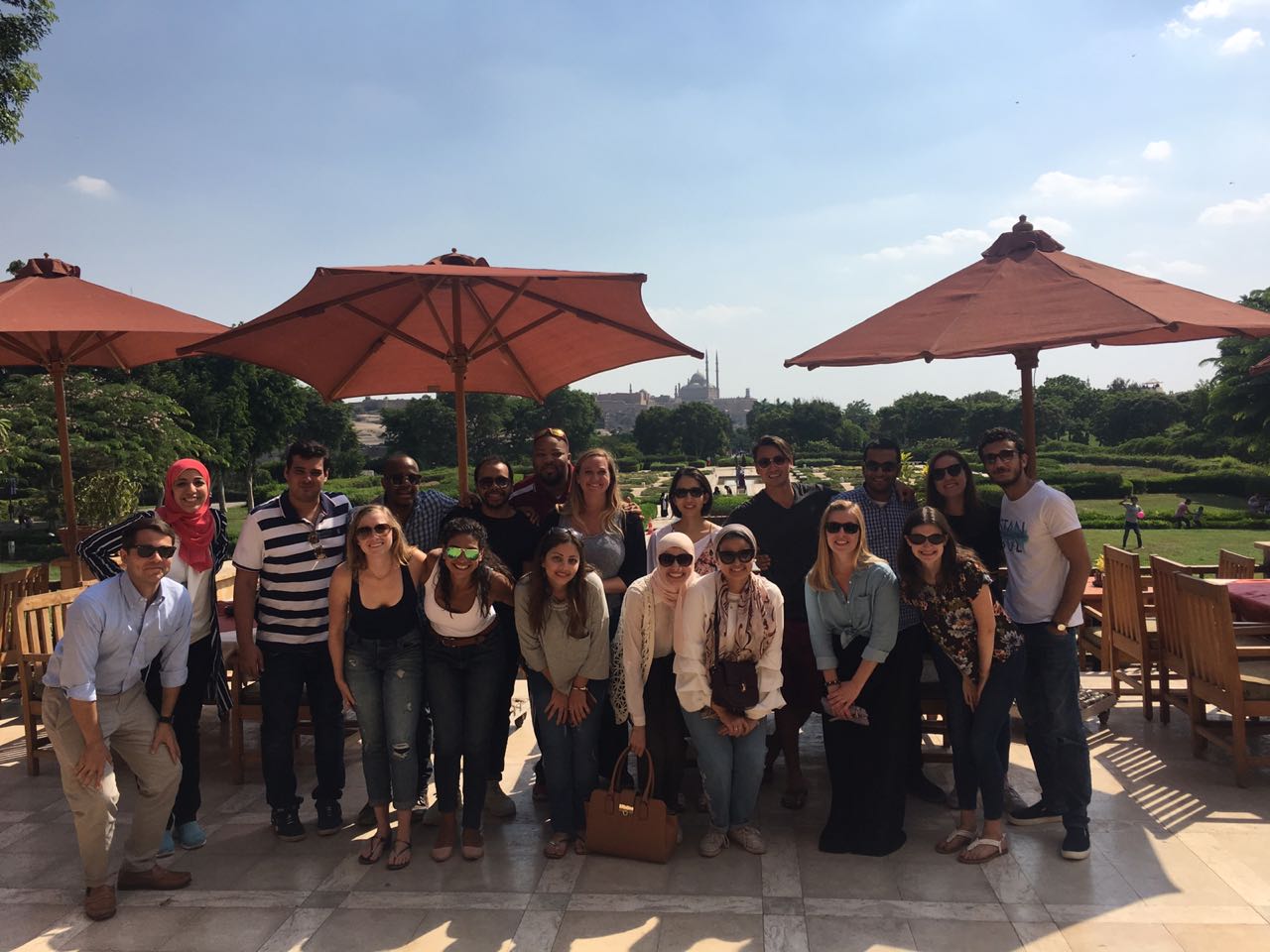 An initiative by Egyptian businessman Mohamed Shafik Gabr continues to attract a wave of interest for its promotion of greater mutual understanding between the East and West.
The Gabr Fellowship, the flagship program of the East-West: the Art of Dialogue Initiative, brings together young emerging leaders living in Egypt, the United States of America, the United Kingdom, France, Lebanon and Jordan for a fully-funded leadership program that is held in Egypt and the USA.
Each year, approximately 20-24 Fellows, often consisting of 10 Americans and 10 Egyptians, are accepted to be part of the leadership program. With an equal distribution of men and women from various industries ranging from law and media to arts, science and entrepreneurship, the Gabr Fellowship aims to build bridges through cross-cultural cooperation and dialogue. Since 2013, more than 120 young leaders from Egypt and the United States have participated in the program.
As part of the leadership program, those selected to participate spend 10 days in Egypt followed by an additional 10 days in the United States. During these trips, the participants engage with leading businessmen, members of the media, government officials, scientists and academics.
Throughout these meetings and from reflection with their peers participants combine their individual visions into a group 'Action Project'. This Action Project can be commercial or philanthropic in nature, allowing participants to take their first steps to bridge the divide between the East and the West and create sustainable foundations for ongoing engagement.
According to the East-West: the Art of Dialogue Initiative, the Gabr Fellowship is open to young emerging leaders between the ages of 24 and 35 with a passion for cross-cultural understanding.
Candidates are vetted based on their achievements, interest in understanding of other cultures and societies, and their courage to challenge preconceived notions and stereotypes that divide the East and the West.
Applications for this year's Gabr Fellowship open in March 2019. For more information, visit http://www.eastwestdialogue.org/
---
Subscribe to our newsletter
---