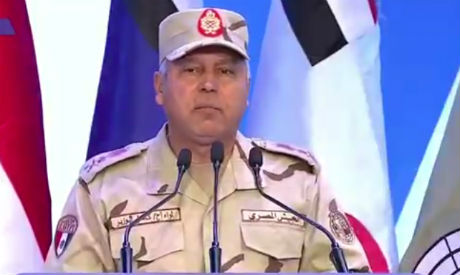 Ex-head of the Egyptian Armed Forces' Engineering Authority, Kamel El-Wazir has been approved by the Egyptian Parliament to be appointed as the new minister of transportation on March 10.
"The appointment came hours after former transport minister Hesham Arafat resigned following a tragic Cairo train crash on 27 February, leaving 22 dead and dozens injured," Ali Abdel-Aal, parliament house speaker noted.
According to the constitution, Egypt's president is at liberty to "reshuffle or name new cabinet minister, only after consultation with the government and approval by parliament."
After the former minister of transportation's resignation, President Abdel-Fattah El-Sisi proposed Wazir to the parliament given his experience leading the Engineering Authority and administering national projects. During the Martyrs' Day celebration, El-Sisi unveiled Wazir's new position and title as minister of transport and lieutenant general.
In his speech at the celebration, El-Sisi said "I vow that you will see a different Railway Authority on 30 June 2020, and I vow that I will give all the support necessary for major general El-Wazir to make of this utility a success story."
"There is no problem with El-Wazir seeking the help of as many army officers as he likes to impose discipline in this utility," he added.
Wazir, a graduate from the technical military academy,  promises to enhance the transportation sector in Egypt to "prove that we are patriotic Egyptians seeking to improve our country."
---
Subscribe to our newsletter
---