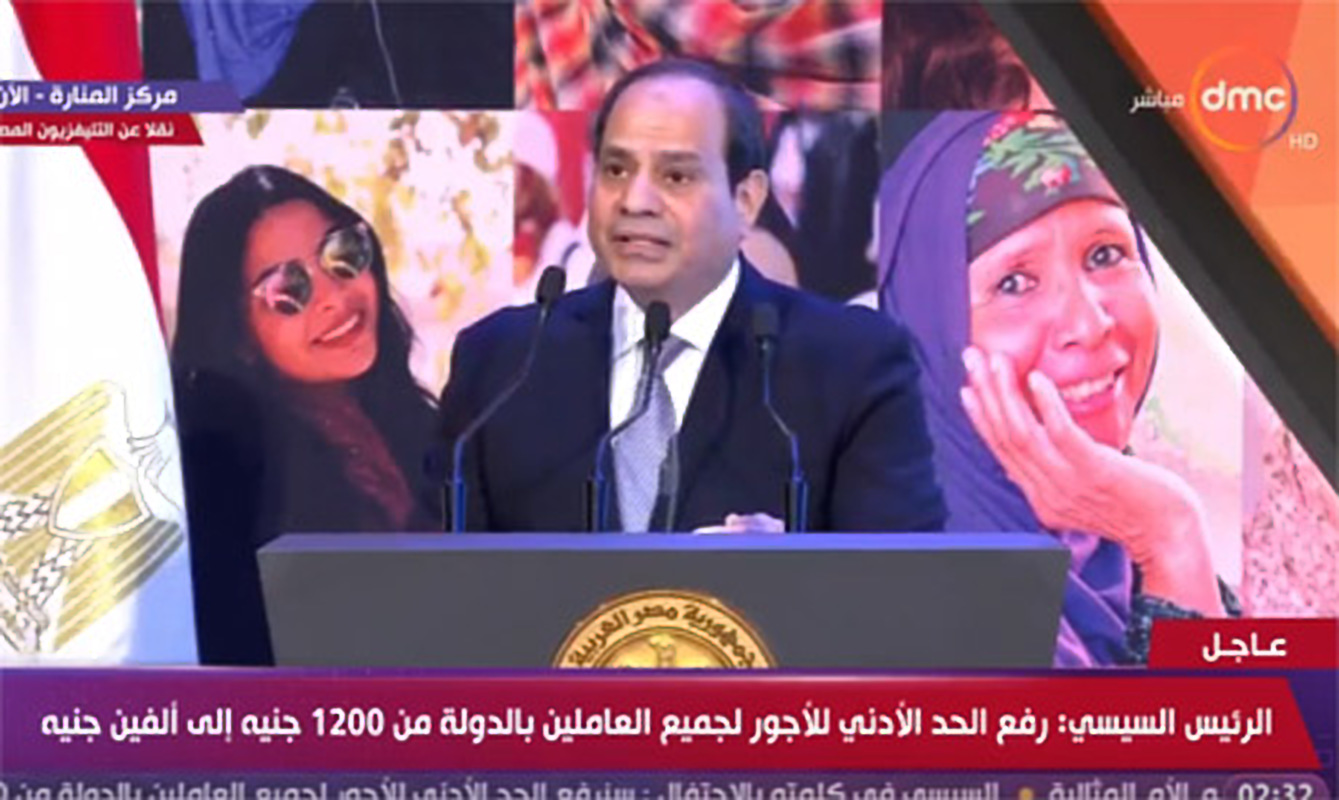 President Abdel-Fattah El-Sisi announced on Saturday that the minimum monthly wage of state employees will be raised from EGP 1,200 to 2,000, starting from 30 June.
The last minimum wage raise for public sector employees was introduced in January 2014, which was from EGP 700
Sisi noted that more than 300 billion pounds would be allocated for salaries in the 2019/2020 budget, up from 270 billion in the previous year.
The decisions were announced during a speech at a celebration organised by the National Council for Women to celebrate Egyptian women and ideal mothers at Al-Manara International Conference Centre in New Cairo.
The president also announced bonuses, such as granting an additional bonus of EGP 150 to all state employees in an attempt to ease austerity and inflationary effects on wage levels.
In addition, he announced a 15 percent increase in basic pensions for state employees, at a minimum of EGP 150, and an increase in the pension from EGP 750 to 900.
"You want to control prices, don't buy things that get more expensive. The matter is simple. By God, by God, by God, anyone selling and buying wants to profit and be successful – if they find that their prices are exaggerated and people don't go buy their commodities, prices will fall," he said.
The news also come before the national referendum for constitutional amendments, which the parliament will take a final vote on 14 April.
---
Subscribe to our newsletter
---