Egyptian women from around the world are currently paving the way in technology, politics, human rights, and philanthropy. Meet five Egyptian women who have shattered stereotypes by representing, defending, and advocating for women in all fields.
1.HEBA HAGRASS –  "Arab Organization of Disabled People"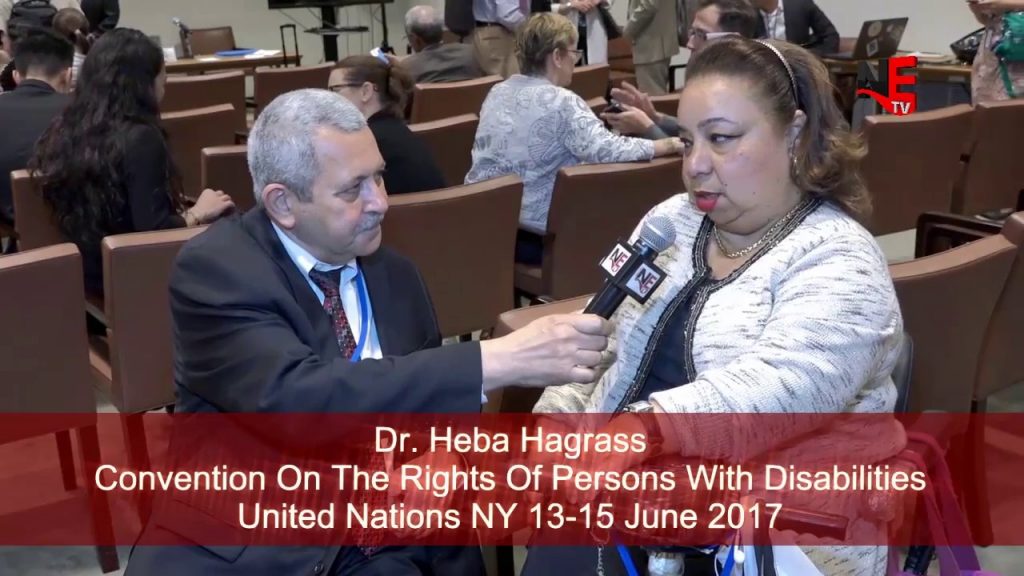 Egyptian Parliamentarian, Former Secretary General of the National Council for Disability Affairs, Gender & Disability Researcher
Heba Hagrass is an internationally renowned disability consultant as well as an independent researcher in disability and gender.
Since 1989, she's provided expert advice to national and international disability organizations including the United Nation Development Project, the World Health Organization, Plan Egypt, and the Coptic Evangelical Organization for social services.
She specialized in women's affairs for 10 years as a founder of the Arab Organization of Disabled People. Post-revolution, she was nominated as the lead for drafting Egypt's National Strategy for People with Disabilities, as well as Egypt's Law for the Rights of People with Disabilities.
Hagrass most recently made headlines in her solemn pledge to take legal action against a discriminatory policy barring students with disabilities to pursue higher studies at Ain Shams University. "We are against any discrimination against special-needs students, which prevents them from joining university at any level" said Hagrass in an interview with Daily News Egypt.
2. NERMIEN RIAD – "Coptic Orphans"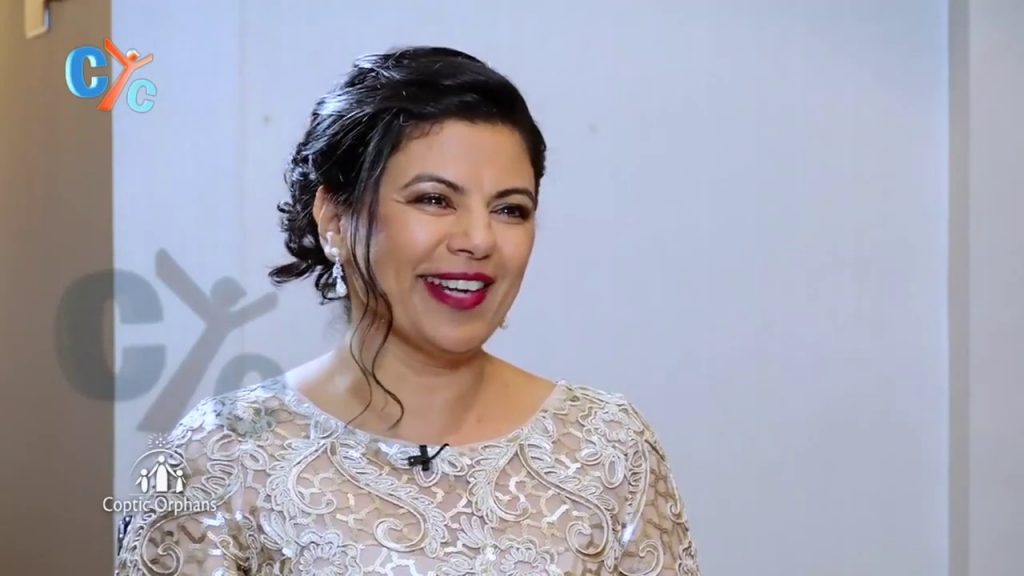 Founder and CEO of Coptic Orphans, Former Branch Chief of Engineering for the US Department of State, Former Internal Management Analyst at the Internal Revenue Service
Nermien Riad is the founder of Coptic Orphans, a now 31-year old organization, which has supported over 45,000 fatherless children in Egypt to date. Coptic Orphans started with Riad, along with family and friends, taking care of 45 girls in a Cairo orphanage.  After working volunteering for 12 years, she became the Executive Director in 2000. Today, Coptic Orphans has over 500 volunteers who serve and mentor the children in Egypt, having transformed the lives of 55,000 children already.
Riad also holds a Master's degree in Public Administration as well as a Bachelor's degree in Electrical Engineering. She has worked in the Federal government in Washington with the US Department of State, and the Internal Revenue Service.
She's been the recipient of many awards in light of her work, including theUnited Nations Association of the National Capital Area Community Human Rights award. She was also selected by the National Council of Nonprofits as a delegate for the nonprofit congress.
3. HODA ELMARAGHY – Trailblazer Engineer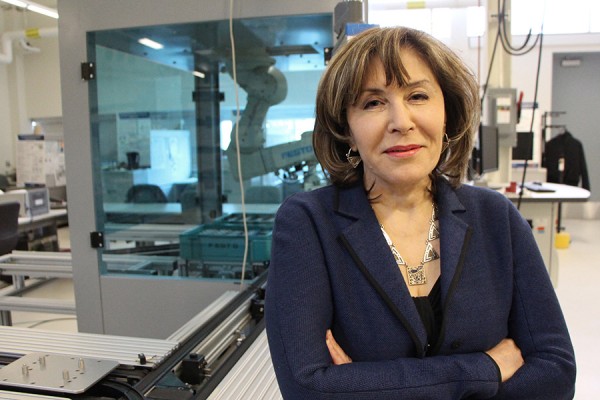 Engineering Professor at University of Windsor in Ontario, Canada, First woman in Canada to earn a doctorate in mechanical engineering, Recipient of the Order of Ontario
Hoda Elmaraghy has been tokened by media as a 'trailblazer for female engineers.' Even as an Egyptian native, she became the first woman in Canada to earn a doctorate in mechanical engineering.
In 1994, she was appointed the dean of engineering at the University of Windsor, once again the first woman in Canada to receive the title. She currently acts as a Canada Research Chair in Manufacturing Systems and professor of industrial and manufacturing systems engineering. The professor's research has been described as a "game changer."
In 2016, ElMaraghy was invested into the Order of Ontario– the province's highest official honour recognizing exemplary service of the highest calibre. ElMaraghy stated, "We need to encourage young women and men to become engineers. It's a career that opens a lot of doors and equips students with transferable skills."
4. MAMA MAGGIE GOUBRAN – "Stephen's Children"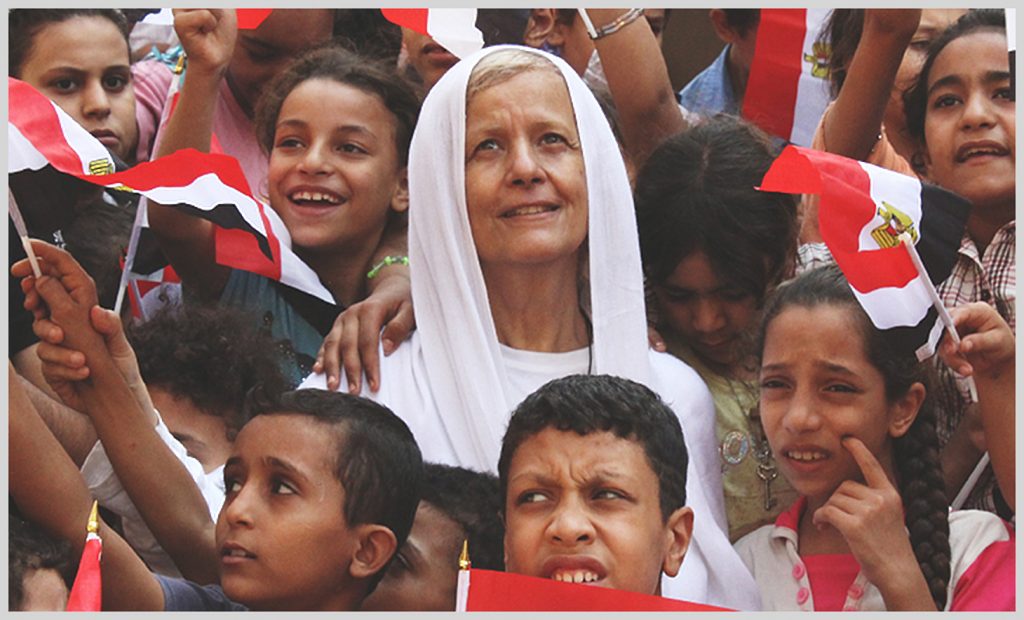 Coptic Christian consecrated servant, Founder of ministry Stephen's Children, Former computer science professor at the American University in Cairo, Recipient of the International Women of Courage Award
This Egyptian matriarch was raised in an upper-middle-class family, and went on to become a top marketing executive and computer science professor at the American University in Cairo. She was gripped by the poverty in the slums of Egypt which she experienced for the first time through an annual Easter outreach aimed at distributing food and clothing to families.
She is now recognized worldwide for selflessly giving up her comfortable life in order to help those stricken with poverty in Cairo's Garbage slums.
Goubran, a Coptic Christian, is the founder of Stephen's Children, a 25-year old charity organization which has helped reach over 30,000 families. She has been called the "Mother of Cairo," "St. Maggie," and ultimately "Mama Maggie" by those she served in the poorest areas of Egypt.
Mama Maggie has also been the subject of three biographies written in English, German, and Norwegian. She has been nominated for the Nobel Peace Prize numerous times, and was honored this month as a recipient of the International Women of Courage Award.
5. MANAL AL-ABSY – "With Egypt"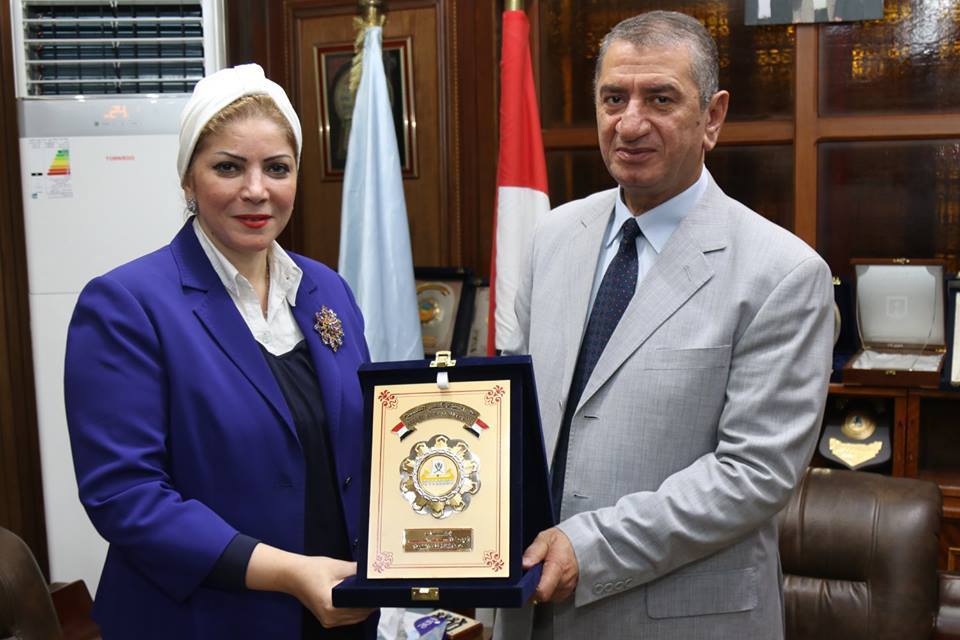 Founder of the 'With Egypt' campaign to support female representation in Egyptian governance
Manal al-Absy is the head of the General Assembly of Egyptian Women, an organization aimed at improving the status and role of women post revolution. Through the organization, she has piloted women's rights projects in areas such as children's health, disability rights, corruption in government, and pregnancy.
She has made headlines recently in her launch of "With Egypt," a campaign explaining and promoting the benefits of constitutional amendments to increase women's rights. The campaign aims to support female representation in government by organizing provincial seminars to shed light on the advantages of equal representation.
---
Subscribe to our newsletter
---