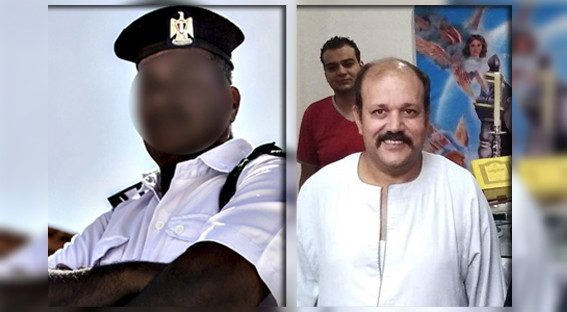 According to Egyptian local media outlet Daily News Egypt, a police officer was given the death sentence for killing a Coptic father and son near a Minya church.
The verdict, given by the Minya Criminal Court on Tuesday, followed the defendant's admission to committing the crime.
Rabea Mustafa Khalifa, the perpetrator, was a church guard who shot live ammunition against Emad Kamal Sadeq aged 49 and David, his son, aged 21, killing them both following a dispute.
The victims, described as construction workers in some outlets, were removing the ruins of a demolished house near the al-Nahda Evangelical church prior to the argument with the police officer, according to the Diocese of Minya and Abu Qurqas.
The crime occurred mid-December 2018, with hundreds of Copts attending the mass funeral service of the victims, lead by Bishop of Minya, Anba Macarius, despite the reigning anger regarding the lack of protection allocated to Copts in Egypt.
"We demand that the armed police individuals guarding the churches undergo a reviewal process; this is also to assess their qualification to carry live weapons, so that they do not become a source of danger, not protection against dangers," had stated the Bishop on his Twitter account.
Mid 2018, the Christian community in a Minya village faced a mob of extremists attacking their church after it received approval to build a church. The scenario was made worse as the police failed to intervene, with one officer promising the attacker that there would be no more churches in the village.
It is estimated that 10 percent of the Egyptian population is Coptic although the Coptic Church states that the percentage is around 15 percent or more.
---
Subscribe to our newsletter
---