According to Al Ahram, Egyptians officials have announced the discovery of a significant tomb in the Draa Abul Naga in the West Bank of Luxor.
The tomb belongs to Shedsu-Djehuty, a holder of the king's funerary cones.
Adorned in painted walls featuring daily life scenes and deceased before a variety of divinities,  the tomb was filled with an anthropoid car tonnage sarcophagus, canonic jars, pots and ushabi figures in wood, clay and faience.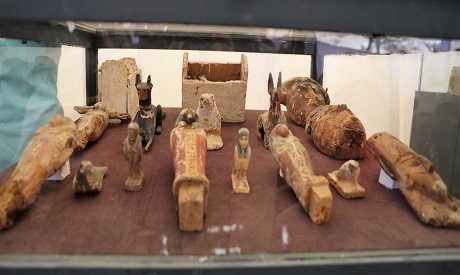 Secretary general of the Supreme Council of Antiquities Mostafa Waziri state that the discovery was was "important" as it contributed to the understanding of the archeological and historical map of the site, namely relating to the tombs in Draa Abul Naga.
Saff 'row' tombs are rock-cut tombs that originated in the Middle Kingdom. They differ vastly from the pyramids and the mastaba structures from the Old Kingdom and the hidden tombs of the Valley of the Kings and Queens.
The discovery's announcement was attended by the governor of Luxor as well as Prime Minister Mostafa Madbouly and Minister of Antiquities Khaled El Enany.
Egypt's Ministry of Antiquities has been consistently revealing and announcing new archeological discoveries.
At the beginning of this month, a tomb was unearthed near the town of Sohag; it contained the mummified human bodies and mice.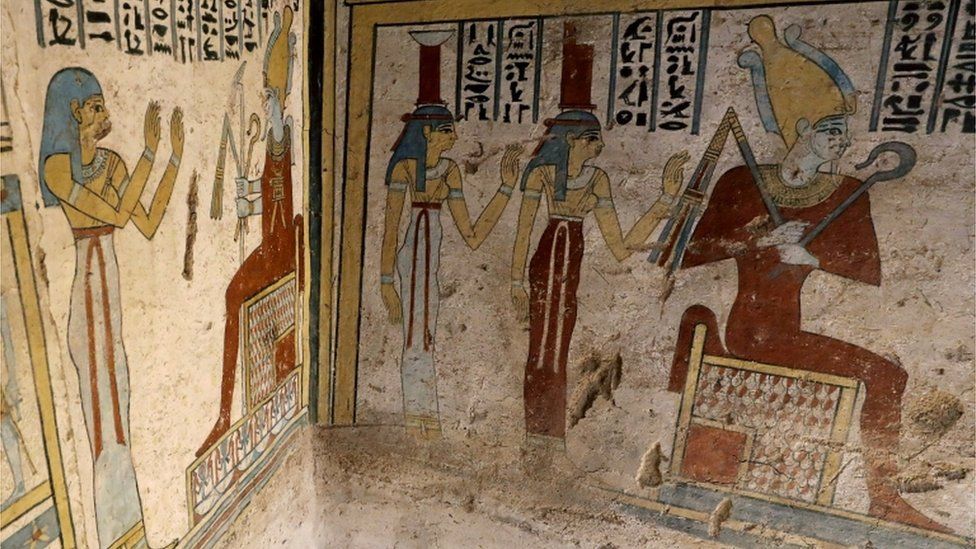 Egypt's tourism was hit post-2011 revolution and ousting of former president Hosni Mubarak. In the last years, the government has aggressively and consistently targeted the improveme
nt of the tourism sector which has begun to flourish once more although not hitting its former statistic of b4.7 million tourists in 2010.
According to official government figures, tourist arrival reached 8.3 million in 2017 with key cities of attractions being Cairo, Luxor, Aswan, Hurghada, Sharm El Sheikh and Alexandria.
Currently, over 150 treasures from Tutankhamun's tomb are being exhibited in Paris as part of its world-traveling tour program.
---
Subscribe to our newsletter
---