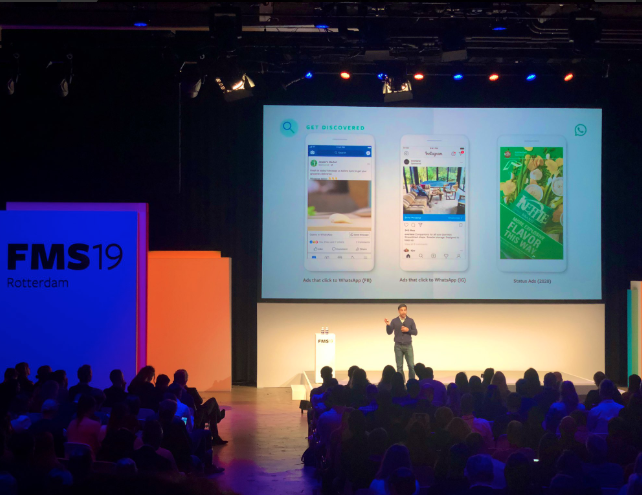 The era of ad-free messaging is coming to an end as one of the most popular messaging apps in the world, WhatsApp, announces during the Facebook Marketing Summit in the Netherlands that it will start screening advertisements on its application in 2020.
What attracted people the most to the messaging app is that they can text and call their friends and family without any disruptions unlike other messaging platforms. The Facebook-owned company revealed that the texting experience will soon change for over a billion users worldwide.
"WhatsApp will bring Stories Ads in its status product in 2020," tweeted head of media at BeConnectAgency, Olivier Ponteville.
WhatsApp will bring Stories Ads in its status product in 2020. #FMS19 pic.twitter.com/OI3TWMmfKj

— Olivier Ponteville (@Olivier_Ptv) May 21, 2019
On both, 'InstaStories' and 'Facebook Stories', users can post photos or videos that disappear in 24 hours.
'InstaStories' on Instagram and 'Facebook Stories' on Facebook have ads that appear while the user is tapping or swiping through the videos and pictures. Similarly, the ads are expected to roll under the 'Status' section.
This is how the ads are expected to look like: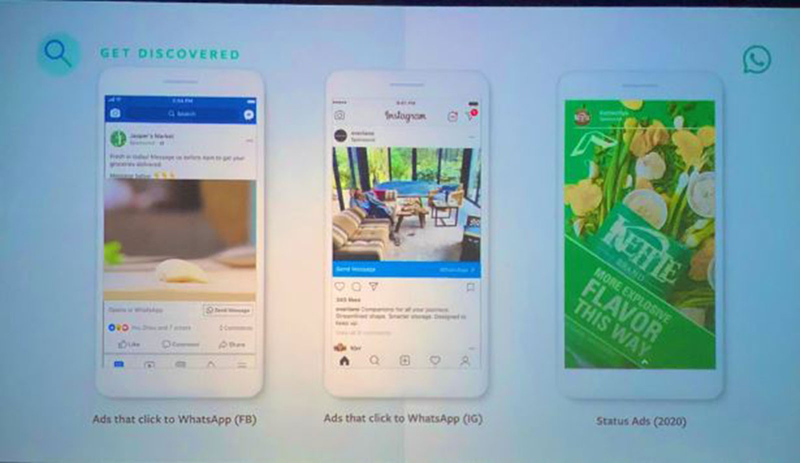 In this way, Facebook integrates all their products together by allowing users to crosspost their stories as well as displaying cross-platform ads that redirect users to their other platforms, Facebook, Instagram and WhatsApp.
In-app advertising has been a popular marketing tool for since apps starting gaining virility. It is considered "effective monetization strategy for mobile publishers," according to Smaato's Guide to In-App Advertising.
Apps have changed the dynamic between users and their smart phone. It drove mobile usage globally like nothing has done before. This made in-app advertising vital for all companies.
"Mobile devices, unlike desktop or laptop computers, are more often only used by one person. This means that the apps on a particular device are closely connected to the personal life and daily habits of its owner," Smaato's guide explained. "This also makes the in-app environment an ideal place for advertisers to create effective and personal advertising touch points."
While many users have found the introduction of ads on Instagram and Facebook frustrating, many have gotten used to ad consumption. Now, advertising companies have to work hard to capture the users' attention in seconds to avoid getting skipped or tapped away.
*Cover photo credit: EPA
---
Subscribe to our newsletter
---